Ferrari team principal Mattia Binotto believes that the level of competition is much higher in modern Formula 1.
Binotto has worked for Ferrari since 1995 when he started out in the engine department, the year that Michael Schumacher won his second Drivers' Championship with Benetton and the final season before he joined Ferrari.
And come 1999 the era of Ferrari dominance began with the Constructors' Championship, before a run of five Drivers' and Constructors' titles in a row from 2000-2004.
Skip forward to 2020 though and Ferrari are very much trying to rebuild for the future after dropping down into the midfield order.
But with Formula 1 now into its 70th World Championship season, are Ferrari being hampered by an increased difficulty to find new innovations to provide a big performance boost?
Well, Binotto believes it's actually the level of competition which has increased since Ferrari's dominance of the early 2000s.
Asked by ex-F1 racer David Coulthard, as part of F1 Unscripted, if it's harder to find advantages now in Formula 1, Binotto said: "I think maybe that's my judgement, but I believe that today the competition is very high.
"So we've got really very strong competitors, so it means that the level of organisation, the level of technical development, commitment, resources is very high.
"I think in that respect the exercise is very much more challenging compared to the past.
"If we look at the Ferrari winning cycle with Jean Todt, it took six or seven years really to start winning, that has been the same for Red Bull and Mercedes.
"But that's down really to time, building organisation, creating the foundations, but I don't think today the technical [side] is more difficult, it's always a challenge whatever it is."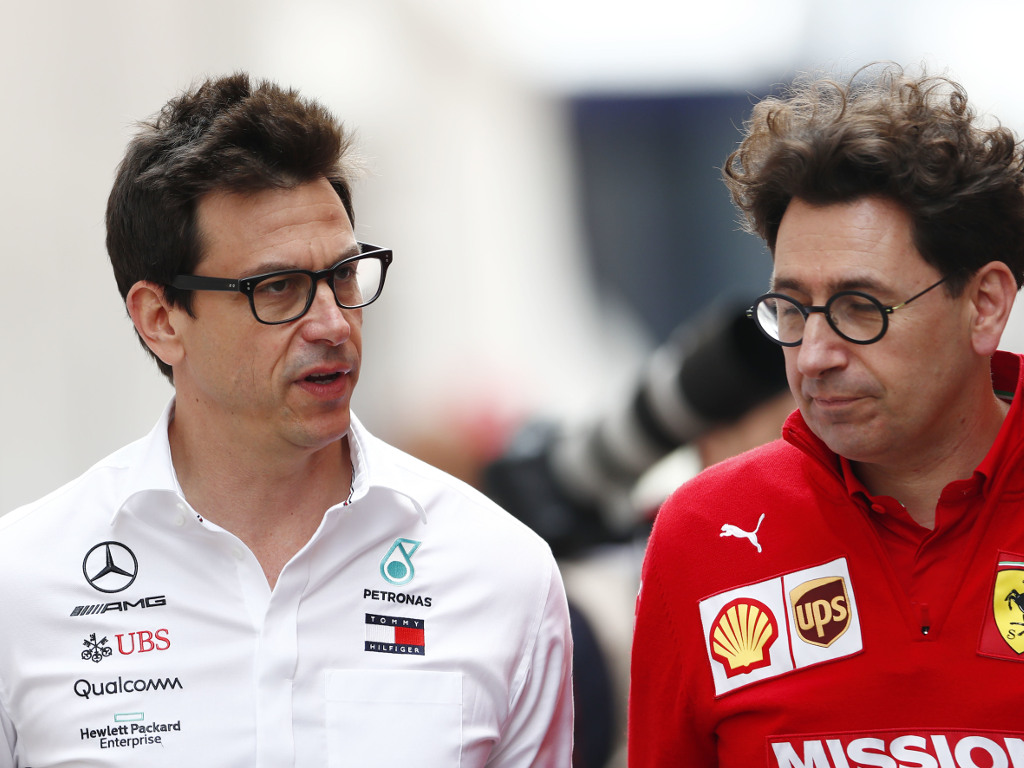 Binotto was promoted to the role of team principal at Ferrari in 2019, and since then has had a few run-ins with the likes of Mercedes boss Toto Wolff.
We're well accustomed to rivalries between drivers and team-mates in Formula 1, but can the same be said for the team bosses?
"I think that's a good comparison," Binotto said.
"So when we are finding ourselves with a beer maybe we are friends, but when we are discussing regulations we are certainly not friends and we are competitors.
"We are all really focused on our own team, and I think really there is only one objective for all of us, and whatever you can do to achieve it you will do it."
Follow us on Twitter @Planet_F1 and like our Facebook page.