Lack of Ferrari pace in Mexico caught Mattia Binotto by surprise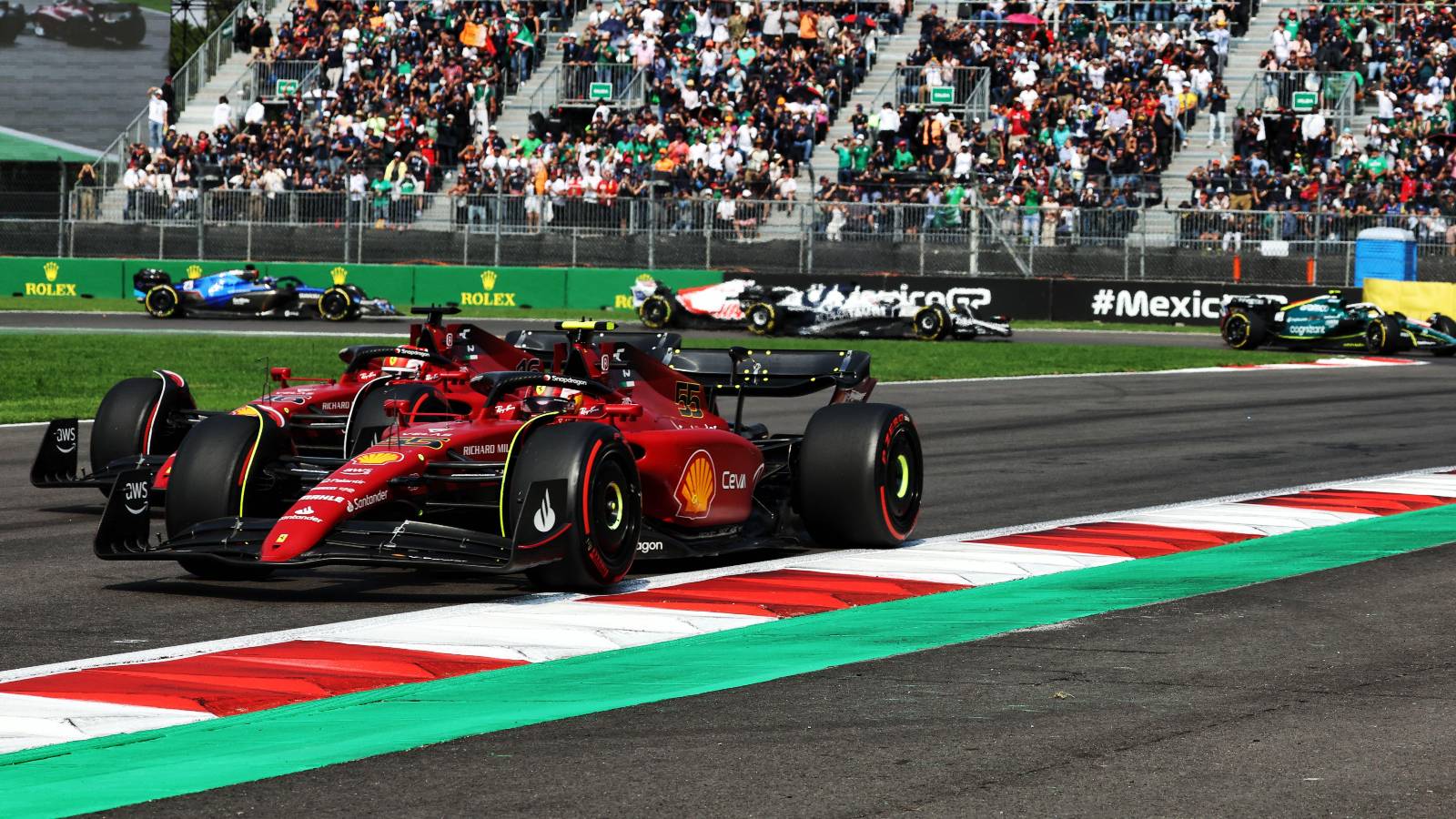 Ferrari looked all out of sorts at the Mexico City Grand Prix, a performance which team boss Mattia Binotto was not expecting.
No longer in a battle with Red Bull over the Drivers' and Constructors' titles, Ferrari's main concern is now defending P2 from the lurking Mercedes team, but what went down in Mexico City was certainly not encouraging for the Scuderia.
As Red Bull's Max Verstappen stormed to a record 14th victory of the season, only Mercedes were able to offer up any sort of resistance, Lewis Hamilton crossing the line P2 but 15 seconds adrift of Verstappen.
As for Ferrari, well Carlos Sainz was almost a minute behind Verstappen as he finished P5, while in P6, Charles Leclerc was the lowest of the finishers not to be lapped.
The Ferrari power unit certainly played its part in Ferrari's troubles, Binotto confirming to reporters after the race that his team "didn't have the capacity to run maximum power".
Although this is a major concern, it would have at least been beneficial for Ferrrari if they knew that this was the answer to all their problems.
However, Binotto worryingly claims that there was more going wrong for the Scuderia than just a power unit operating at below 100 per cent.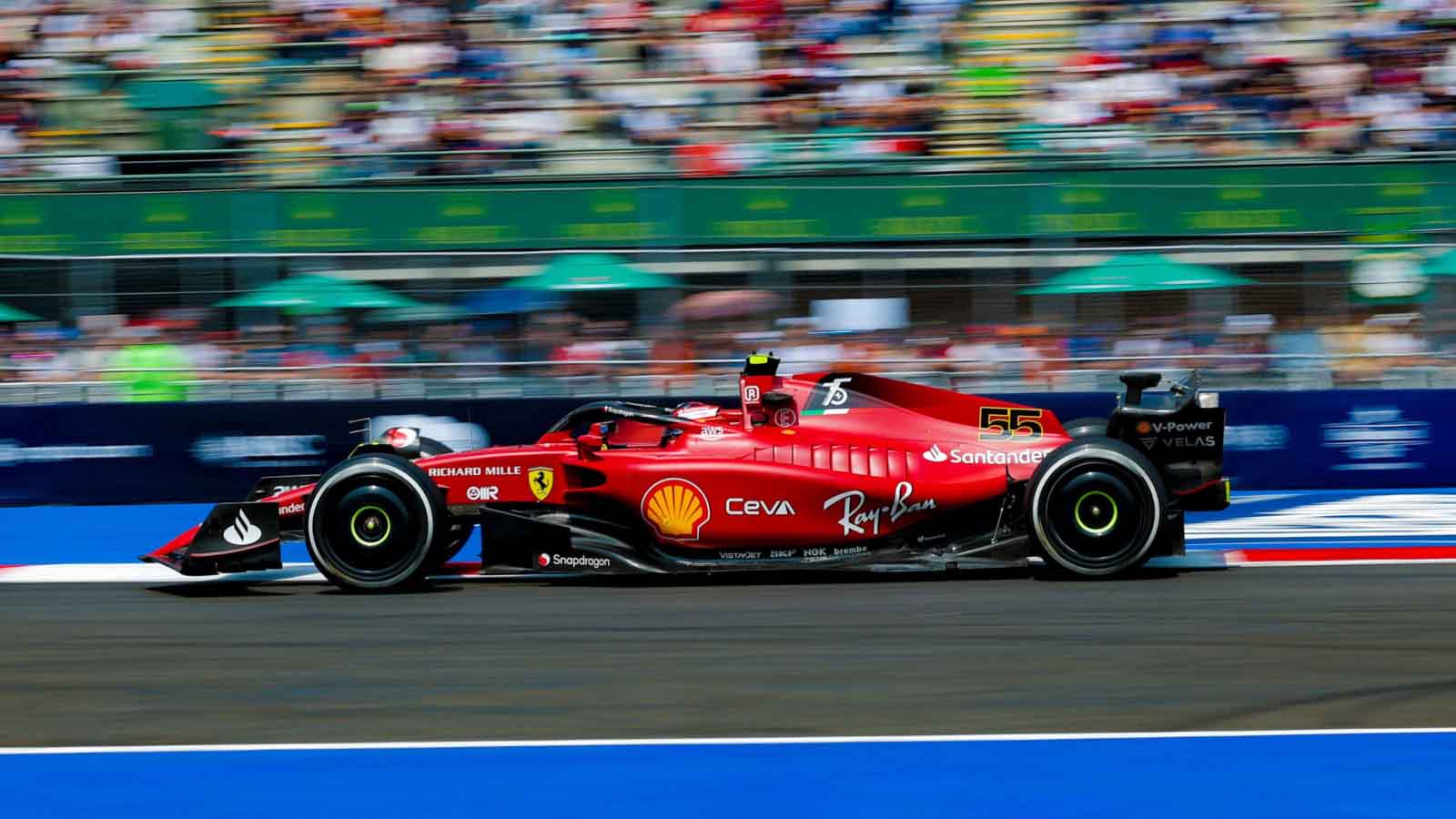 "In terms of power unit, we were not at our best performance for the weekend, but I don't think that's explaining the most," said Binotto.
"That's part of the equation, but there is more than that. There is certainly more than that, and it's something which we need to look at and there is not a clear answer right now.
"The ride was not great. The balance was not great. I'm pretty sure if I'm listening at the drivers later on in the debriefing, they will tell me that the car was not turning and the reason why I think it has to be looked at and we have not a clear explanation right now."
These were also problems that Ferrari did not detect earlier in the weekend, nor did they suspect they would crop up heading into the event.
Ferrari recorded a one-two finish in the opening practice session, while FP2, which Binotto admits was probably not ideal for his team, focused on testing Pirelli's 2023 prototype tyres.
Asked if he suspected Mexico would be a tough battleground for his team, Binotto replied: "No, I don't think we knew that it could have been so difficult.
"Up to FP1 as well, we didn't realise it. It was only later in the weekend that we found out that the performance was not great. Maybe, as well, FP2 and the tyre testing did not help us to assess the weaknesses in the car setup… we were not expecting it, we thought we could have been certainly a lot better and more competitive, but that was not the case."
Ferrari should be concerned for 2023
If this simply was a case of Ferrari turning the engine down and suffering the obvious consequences, then it would not have been of huge concern as long as they could turn it back up elsewhere.
But, since Binotto suspects that a multitude of unknown issues were at play, it seems that an already underwhelming Ferrari season of decline just took another major hit.
Ferrari shot themselves in the foot at times when it came to the 2022 titles, arguably possessing the strongest car for much of the first-half of the season, though their recent struggles over a race distance have allowed Verstappen and Red Bull to become effectively untouchable in a grand prix.
Mexico though is a whole different concern, Ferrari not even close to being a threat to Red Bull or Mercedes there.
It may be the case that Ferrari have switched focus to 2023, but if these issues with the F1-75 in Mexico are ones that they cannot currently explain, then the Scuderia risk starting out in 2023 as the team needing to make up serious ground once more, rather than the outfit setting the standard.
Read more: Lewis Hamilton reflects on 'awkward' Mexico Grand Prix after 'boos all day'