Mattia Binotto says tifosi were booing FIA, not Max Verstappen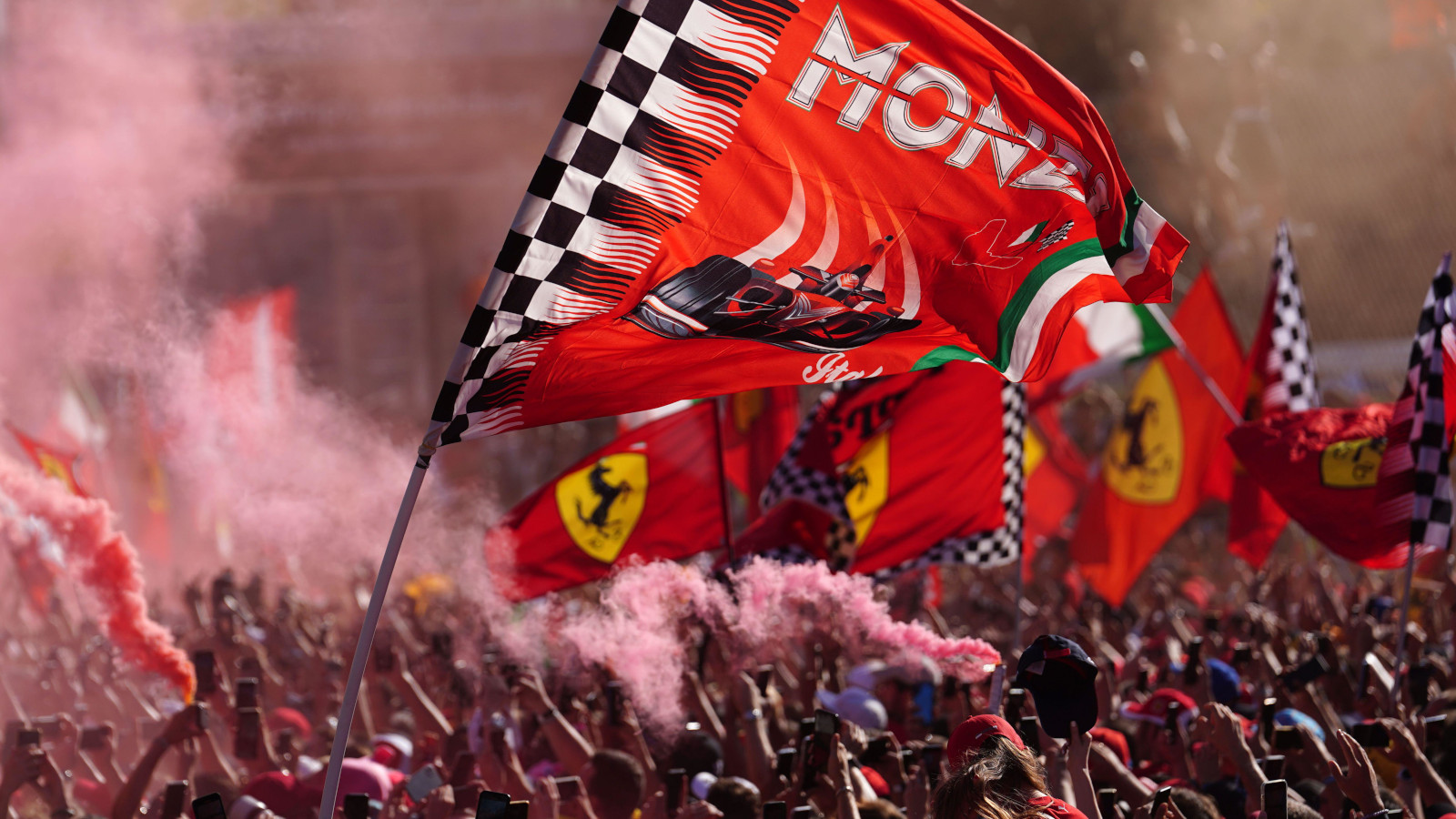 Mattia Binotto has said by booing Italian Grand Prix winner Max Verstappen, the tifosi were actually booing the FIA.
Having been comfortably ahead, Verstappen's win at Monza was eventually confirmed behind the Safety Car following Daniel Ricciardo's engine failure with six laps to go.
The FIA have been criticised for their choice to run the race behind the Safety Car until the end rather than showing the red flags or allowing cars to battle it out on the final lap, and the criticism has been no fiercer than the statements coming out of Ferrari.
Binotto brandished the climax as "simply wrong" and said Formula 1 as a sport deserved better. By all accounts, the decision seems to have been the correct one as the FIA were following their procedures – something they were criticised for not doing last season in Abu Dhabi, but that did not stop the Ferrari fans from voicing their displeasure.
As Verstappen gave his interview immediately following the win, loud boos were picked up by the microphone and continued into the podium ceremony.
The Dutchman shrugged off the booing, which has become increasingly common in the sport such as for Verstappen at Silverstone or for Lewis Hamilton last year at Zandvoort, and said he was more focused on enjoying the moment.
Binotto has tried to shift blame away from the tiofsi by arguing that by booing Verstappen, the fans were actually booing the FIA and their decision-making.
"Booing a driver is never great, especially Max, the fastest driver on track and a deserving winner, it's not good," said Binotto, quoted by f1i.com.
"The booing from our tifosi was more towards the FIA and simply by booing the winner, it was trying to boo the FIA.
"The tifosi out there believed the Safety Car could have ended and [we could] have had a couple of laps for the show today, for the battles on track."
Monza has not been easy for us in the past so very happy and proud to be on top of a historic podium like this 👏

5 wins in a row now, which is a fantastic performance by everyone @redbullracing, let's keep this going 💪 pic.twitter.com/aIcv7EsqAc

— Max Verstappen (@Max33Verstappen) September 11, 2022
As was the case with Verstappen in Abu Dhabi, a one-lap shootout represented Leclerc's only chance for the win at Monza but given the Dutchman's pace throughout the race, it is unlikely the final result would have been any different.
With the victory, Verstappen moved 116 points ahead of his Ferrari rival and could secure the title next time out in Singapore should results go his way. 
The Red Bull driver would need to finish first and have both Leclerc and Sergio Perez finish outside of the points for the title to be confirmed as his for the second time in as many years.