Binotto: Wolff's angry because I don't say yes
It is fair to say there is no love lost between Mattia Binotto and Toto Wolff with the Ferrari boss saying that's because he's not a 'yes' man to his Mercedes counterpart.
Since last year's engine controversy, Wolff has often expressed his anger at Binotto.
The latest round of salvos was fired at the Belgian GP when the Mercedes motorsport boss blamed "certain members" of Ferrari for the team's current woes.
He told Motorsport-Magazin.com: "Ferrari is an iconic brand and they should be racing at the very front.
"It's not good for Formula 1, it's not good for the competition at the front.
He added: "It's wrong to say 'Ferrari priorities', because that drags Ferrari and everybody in Ferrari into this. It's maybe the decisions that have been made within the team, from certain members of the team."
It is not the first time that Wolff has voiced his opinion on Binotto, and more than likely won't be the last.
Asked by Corriere Della Sera why he feels the Austrian is 'so angry' with him, Binotto replied: "First, because we have different leadership styles, I never talk about others.
"And then because Ferrari is Ferrari, everyone wants to have their say. For him too it represents something special.
"Finally, because I'm not one of the few who doesn't always say yes to him."
Get your hands on the official Ferrari 2020 collection via the Formula 1 store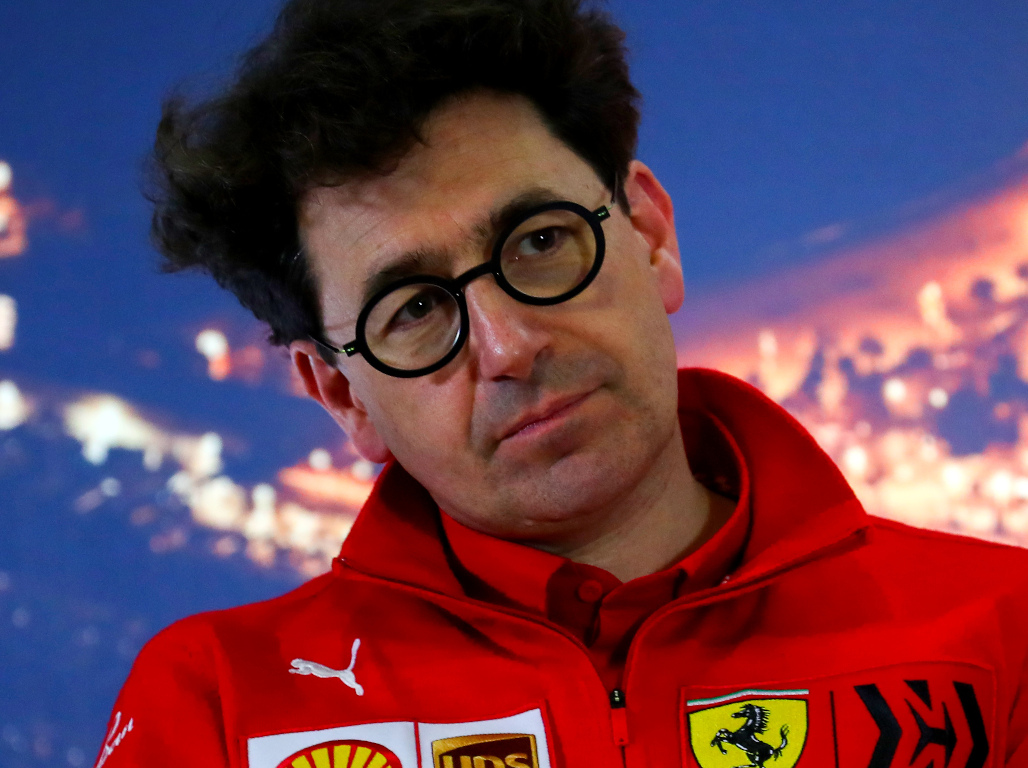 2020 has not been Ferrari's season with the Italian stable fifth in the Constructors' Championship.
The team has yet to win a single grand prix and last time out at Spa recorded its worst two car result in a decade.
Binotto, though, doesn't believe he's a man in danger of losing his job.
"Honestly never, because I know I have the support of my managers," he said. "But I questioned myself, I reflected on whether I can be suitable for the role of team principal
"I could have done better in some areas, for example the technical reorganisation could have been done earlier. But I believe that my 25 years in F1 and the knowledge of this company are key elements to do well in this profession.
As for pundits, including Ferrari's former chairman Luca di Montezemolo, saying Binotto is a man alone without support, he said: "It's one of the most wrong things I hear.
"I'm not alone, I can assure you.
"I speak with Louis Camilleri several times a day, with President John Elkann regularly. I get their advice, certainly their leadership style is different from what we were used to in the past. But I'm not alone, not really."
Follow us on Twitter @Planet_F1 and like our Facebook page.