Max defends Seb's error in 'difficult circumstances'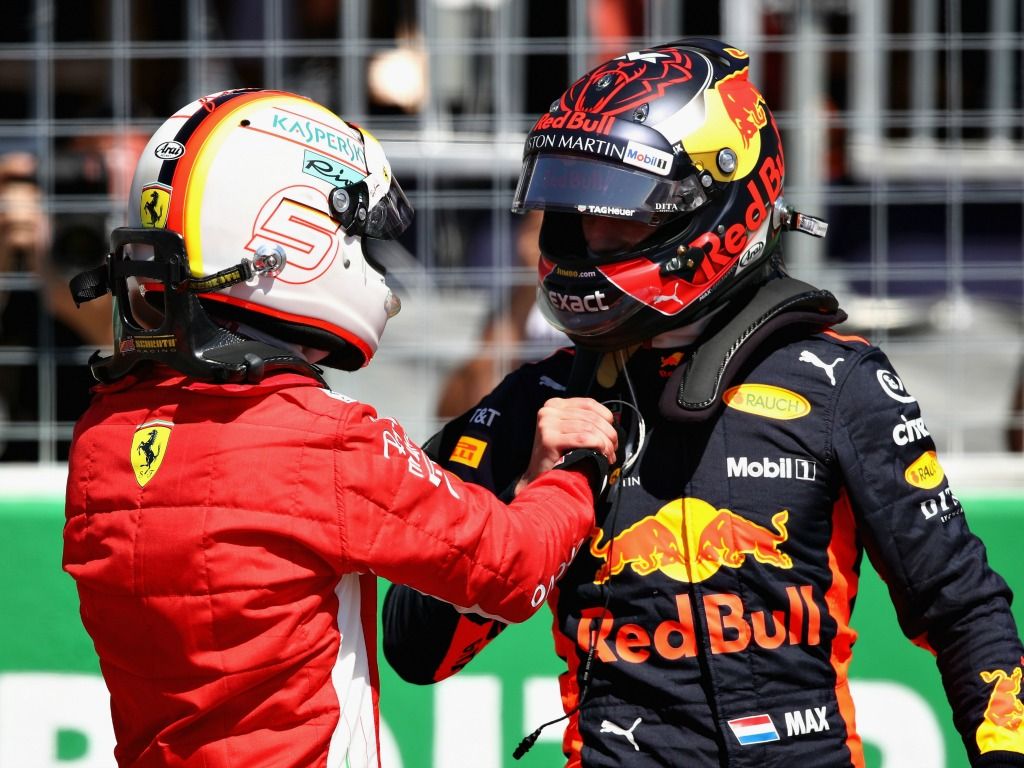 Max Verstappen has defended Sebastian Vettel, after the German crashed out from the lead of his home grand prix on Sunday.
The four-time World Champion was leading the race by nearly ten seconds, when he locked up and went off at the Sachs Curve.
On the contrary to Nico Rosberg, who said that Vettel threw it away, Verstappen had empathy for his racing colleague.
"It was super tricky out there, especially in that corner. Even if you experience the slightest lock up there, you immediately go off," Verstappen said.
"These were very difficult circumstances. So things like this can happen. It could have happened to someone else just as easily."
WATCH: Sebastian Vettel crashes out of German GP.
Vettel would have extended his Championship lead with the win, but instead falls 17 points behind Lewis Hamilton in the race for the fifth Drivers' title.
The former Red Bull had sympathy from the current Red Bull man, who said that going off 'all of a sudden' was understandable.
"You just try to find good grip everywhere, but you don't want to take too many risks because you already have some good points in the bag," the 20-year-old said.
"You don't want to risk losing those by going off. Dealing with that risk is very difficult. If you lock up for just a moment, you fly off the track."