Verstappen was 12km from engine failure in Hungary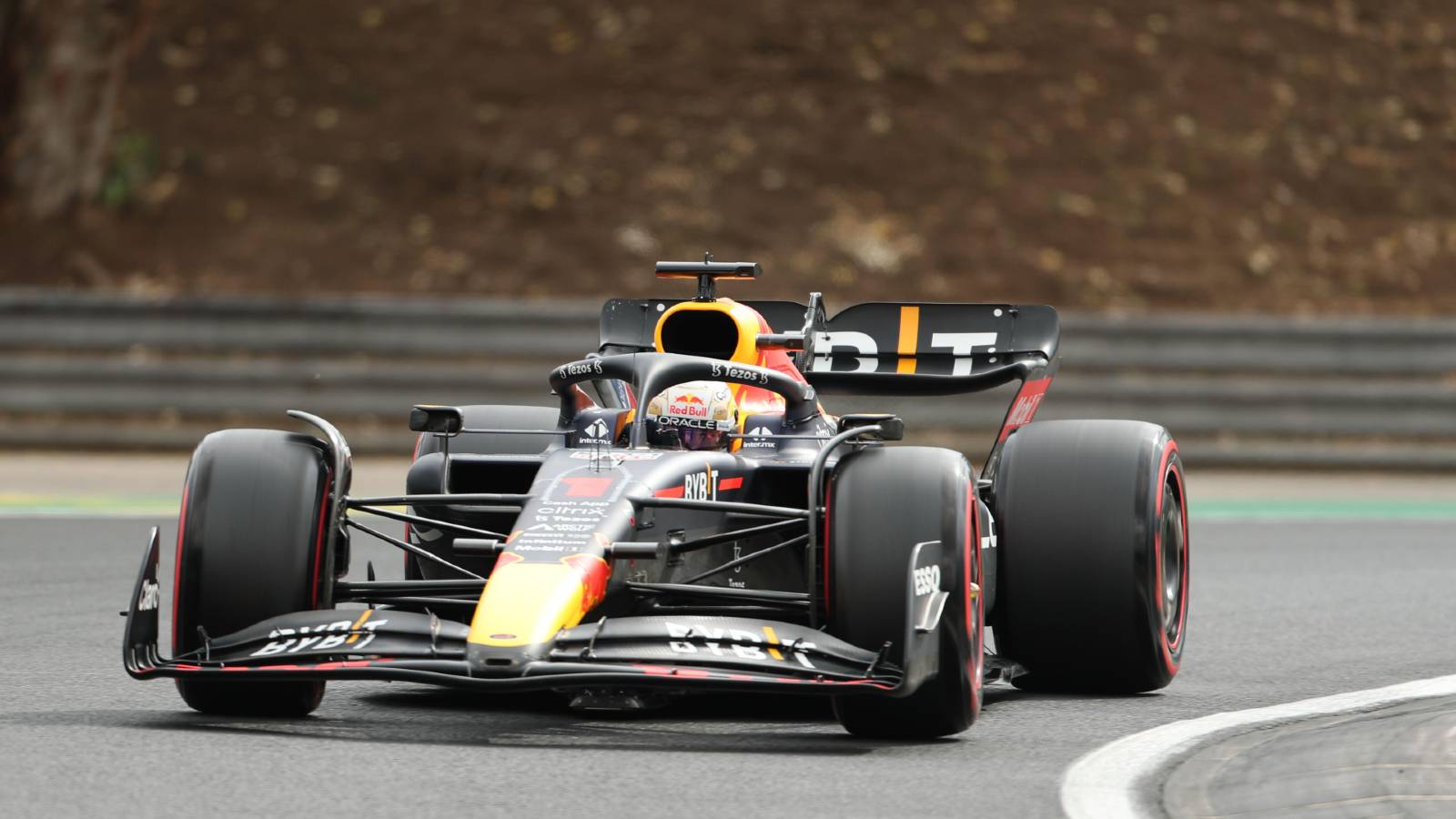 Christian Horner has detailed the close shave Red Bull encountered with Max Verstappen's engine before his brilliant Hungarian Grand Prix victory.
The anxiety began for the World Champion when he suffered a power-unit issue during the last part of qualifying, which meant he was unable to set a truly representative Q3 time following a mistake on the first of his two runs.
Red Bull were able to change Verstappen's power unit, and that of his team-mate Sergio Perez, on the morning of the race and still keep their grid positions of 10th and 11th respectively due to a rule change agreed in June. Previously, doing that would have meant a pit-lane start.
With his third and final permitted new power unit of the season, Verstappen made his way through the field to record his eighth success this year and extended his World Championship advantage to 80 points over Charles Leclerc.
Still buzzing after yesterday's win, thank you so much to @redbullracing for this first half of the season. I hope you all enjoy your summer break and we can keep this going after that 🔋#KeepPushing pic.twitter.com/KW4LJwyYmO

— Max Verstappen (@Max33Verstappen) August 1, 2022
Horner said Red Bull had been fortunate to identify what had gone wrong during qualifying because had they not, and instead left the power unit unchanged for the grand prix, it would have resulted in a race-ending failure.
"We changed the power unit because there was a part that broke on Max's car [in qualifying]," the Red Bull team principal told reporters.
"Luckily we are here now (as race winners) [but] with the maximum hindsight it's lucky the part broke yesterday because with 12 kilometres more, it would have broken during the laps to the grid.
"So we decided to change the whole power unit rather than trying to fix it there. And as a precaution, we also changed Checo's engine."
Horner also explained both engines that were removed from the cars on Sunday morning in Hungary are reusable and will therefore go back into each driver's separate pool for the remainder of the season.
We have produced a full guide to the 2022 Formula 1 engine rules which can be accessed here.
With his win at the Hungaroring and a sixth-placed finish for Leclerc, who for the third time this season was inconvenienced by the strategy Ferrari gave him, Verstappen built a margin in the Drivers' standings which means he can afford not to score in three of the remaining nine races without surrendering his lead.
Perez, meanwhile, was unable to make such impressive progress from the midfield and ended up in fifth position, keeping him third in the championship, five points behind Leclerc.
Highlights from the Hungarian Grand Prix
Max Verstappen took what became an excellent Hungarian Grand Prix win, while trouble at Ferrari continues.