Max Verstappen declares 2023 floor changes are 'over the top'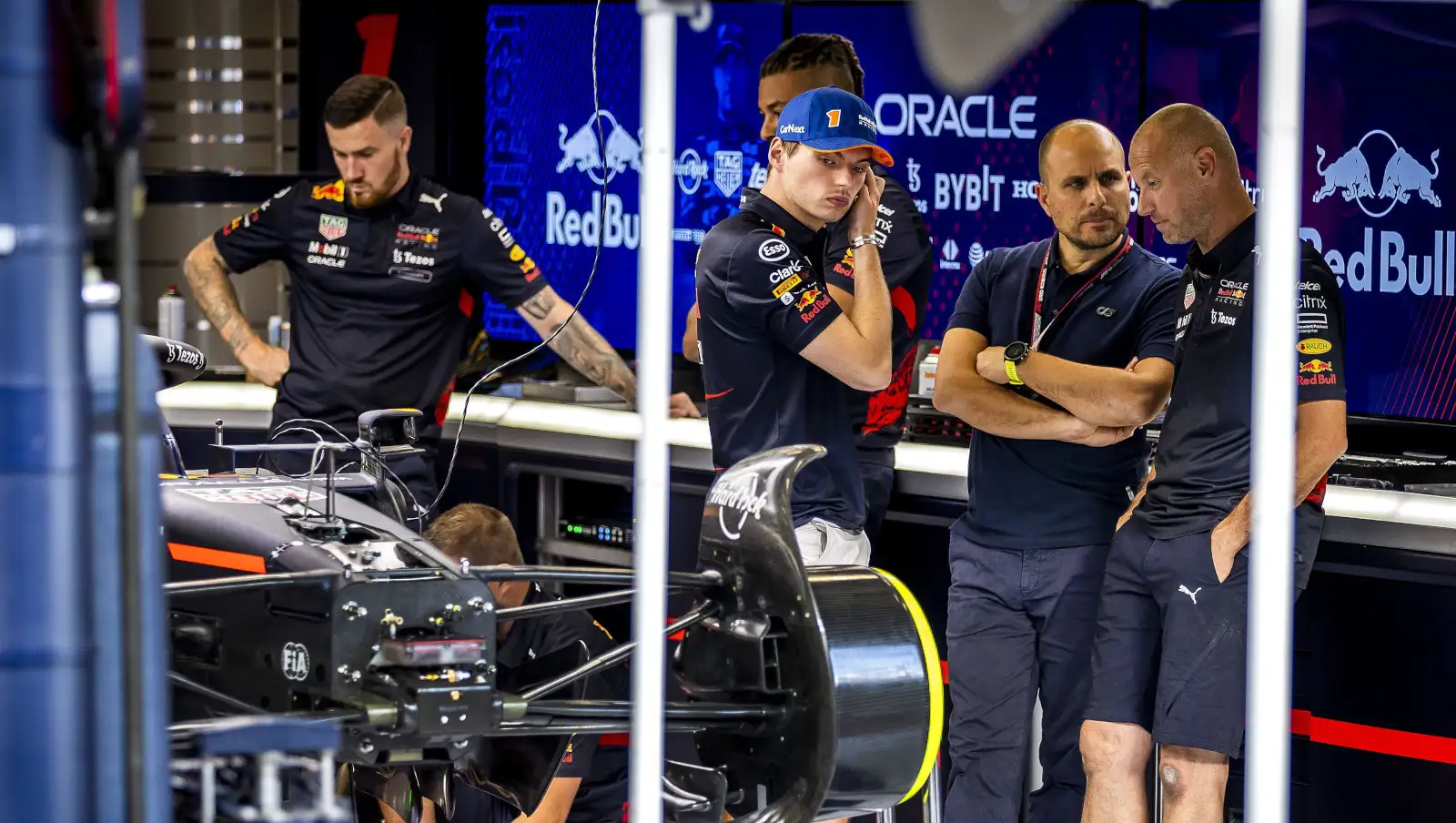 Max Verstappen has criticised Formula 1's decision to tweak the cars' floors for next year's championship, saying it is "over the top".
The buzzword in this year's championship has been porpoising, the cars bouncing around the circuits as a consequence of using ground-effect aerodynamics to create downforce.
While it has affected some teams more than others, most notably and vocally Mercedes, the FIA declared earlier this month all teams have to make changes for next year's championship.
Concerned the teams will find more downforce in the off-season, the FIA has tweaked the rules by raising the floor edges by 15mm.
Motorsport's governing body had been pressing for 25mm, but compromised on 15.
Additionally, the diffuser throat height will also be raised and the diffuser edge stiffness increased.
Asked about the 2023 rule changes ahead of the Belgian Grand Prix weekend, Verstappen said: "It will be interesting to see. At the moment, I don't think it's very clear how much it will hurt different kinds of teams.
"I think a little bit it's gone a bit over the top with these changes. Because I think already the last few races, you can see most of the teams had it more or less under control.
"And also the teams who actually asked for it had it much more under control."
Motorsport's governing body hope the changes will limit porpoising, pushing the changes through on the grounds of driver safety with several drivers – including Pierre Gasly – raising concerns about their long-term health.
That, though, is not the only change coming into effect.
As of this weekend, the FIA have clamped down on flexi-floors amid speculation Red Bull and Ferrari have been playing around in a grey area.
FIA rules state the wooden plank which runs along the bottom of the car must have a limit of 2mm of flexibility, but there was suspicion some in the paddock had found a grey area which allowed them to hit up to 6mm of flexibility.
Asked specifically if it would impact Red Bull, the championship leader replied: "I don't think it will necessarily hurt us."
Verstappen heads into Sunday's Belgian Grand Prix with an 80-point lead in the Drivers' Championship, the Dutchman leading the way ahead of Charles Leclerc and Sergio Perez.