Max Verstappen could have wished for a clear run to his first Championship, but said that would not be good for entertainment value.
While the pace advantage has shifted between Verstappen and title rival Lewis Hamilton throughout the campaign, including periods where very little separated the pair, on average Verstappen has arguably enjoyed the strongest package across the season with the RB16B.
Following the Sao Paulo Grand Prix, Verstappen sits atop the Drivers' Championship, 14 points clear of Hamilton with three races to go, but if some key moments earlier in the season had have gone in his favour, then Verstappen could have had the title wrapped up by now.
His tyre blowout while leading the Azerbaijan Grand Prix and contact at the start in Hungary come to mind.
But Verstappen finds it unrealistic to have expected a simple path to the World Championship, and it would have cost everyone this opportunity to revel in such an epic battle.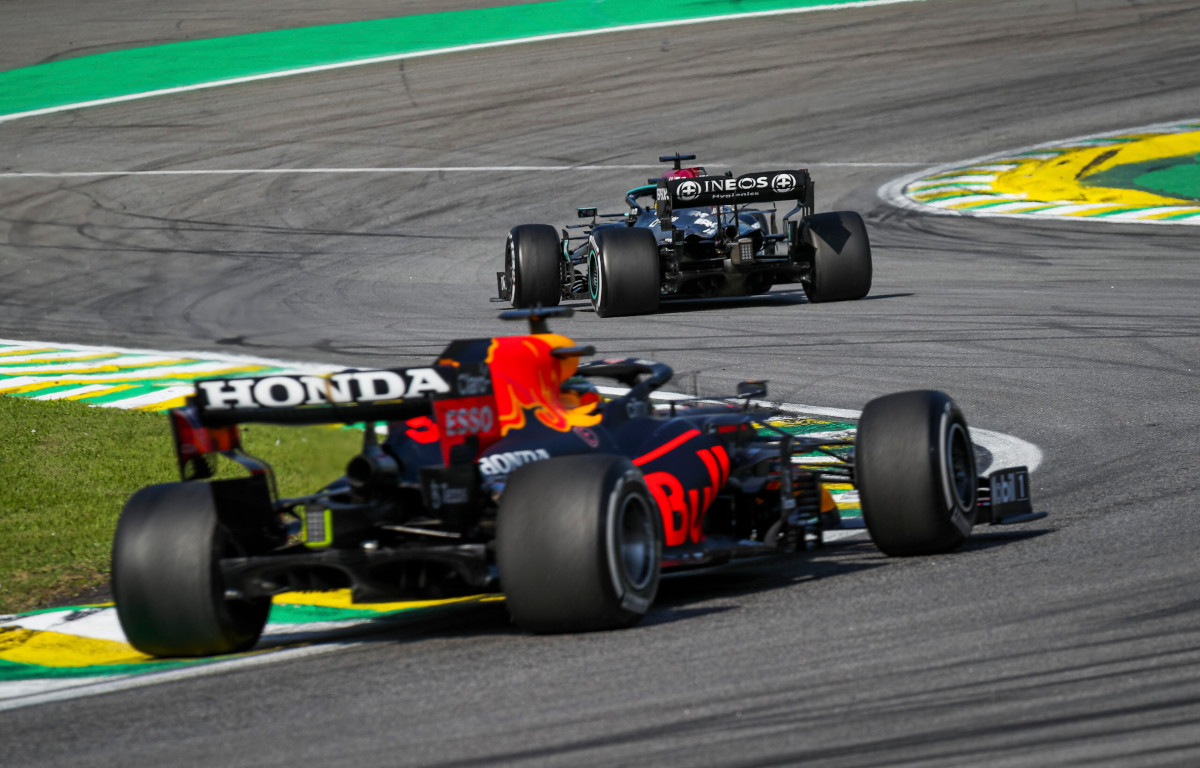 Asked by Sky F1 if he looks back at Baku and Hungary, thinking the title could have been his by now, Verstappen replied: "Yes, but on the other hand it also makes it more exciting for everyone, otherwise it would have been pretty straightforward.
"That's racing, most of the time it's not really straightforward you have ups, you have downs, that's what at the end of the day makes us love racing, because you think you have everything under control and then suddenly something happens that is not under control anymore.
"And that I think also is the beauty of the sport."
Verstappen has claimed in the past that winning his first title this season would not change his life, and neither would failing to win it.
And this is a view which he retains, explaining that he remains relaxed about the situation despite the high stakes.
"Of course you want to win the championship, but if it doesn't happen it doesn't happen," said Verstappen.
"I'm quite relaxed about it and I think in a way that's good.
"Of course with nine wins you want to win the championship but I just don't really want to dream, I just want to focus on every single race weekend and try to do the best I can."
Verstappen recently spent some time with a three-time World Champion in Formula 1, that being Nelson Piquet.
And Verstappen actually noticed that the pair share the trait of being rather relaxed people.
"I think in a way we actually think quite alike, he's a very relaxed person and he for sure enjoyed his time in Formula 1 and good stories were told," Verstappen explained.
"So it was nice to finally catch up and also to see how someone else experienced their Formula 1 career and after their career as well."