Jenson Button has said Max Verstappen is dominating his team-mates in the same way as Ayrton Senna and Michael Schumacher used to do.
Verstappen has completed a clean sweep on Alex Albon so far in this revised 2020 schedule, out-qualifying the British-Thai driver in every event and finishing above him in every race they have both completed in this campaign.
Verstappen also has five podiums to Albon's zero and one race win to Albon's zero, earning him the moniker of the "team-mate killer" by Nico Rosberg, referencing the fact that Pierre Gasly was demoted from the senior team in 2019 as he was too inferior to the Dutchman.
Head on over to the Formula 1 store for all your official Max Verstappen merchandise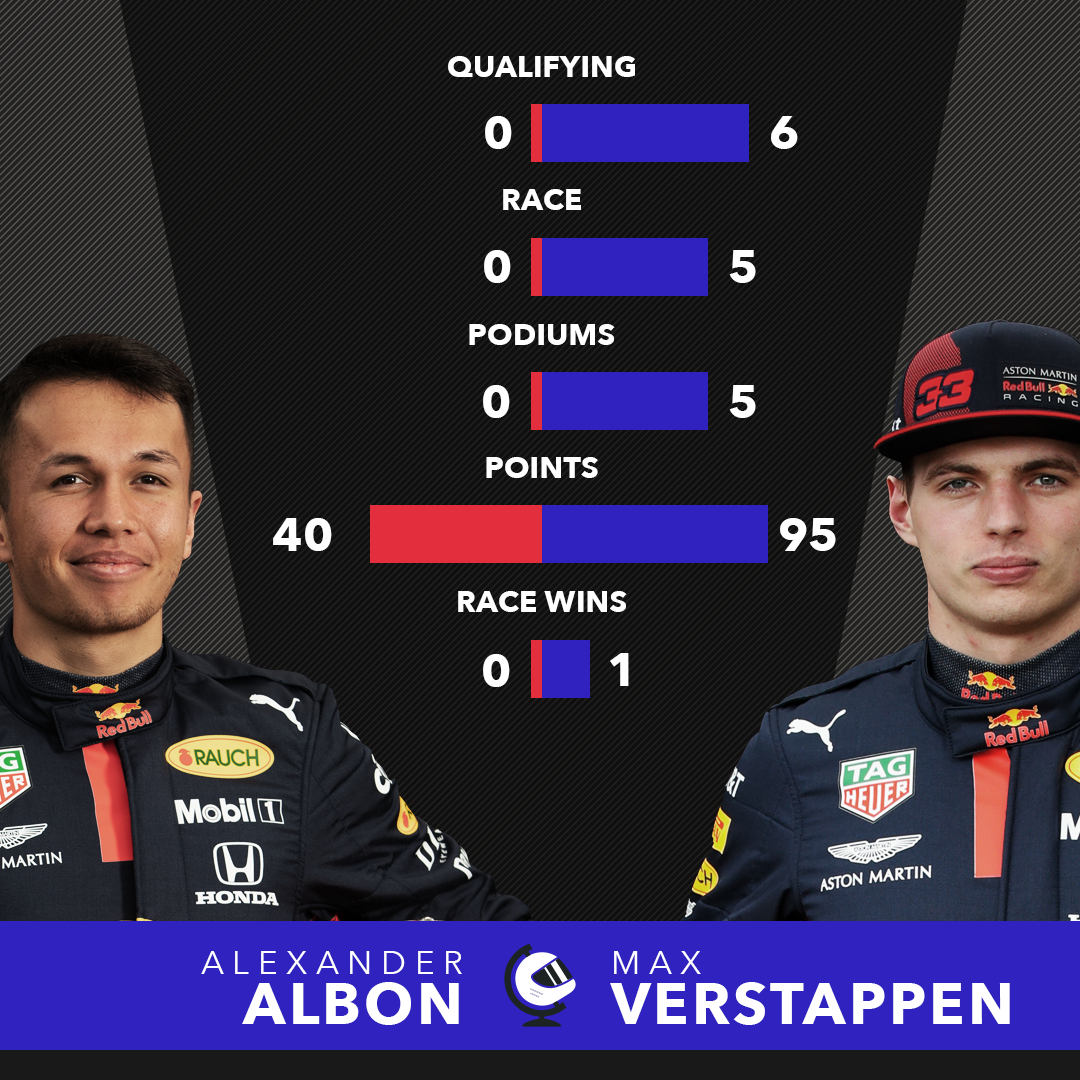 And Button is another World Champion who cannot help but take notice with the way Verstappen is making the team-mate 'battles' so one-sided.
"You compare him to his teammates the last two years, he has just annihilated them," Button said via the 'In the Fast Lane' podcast.
"I haven't seen that in motorsport for a very long time, probably back to the Ayrton Senna days, and Michael Schumacher days. I don't think there's been a driver that's annihilated their teammate like he has in a very long time.
"He is doing an exceptional job. I would love to see him go up against Lewis [Hamilton] in a championship fight. Those two, top of their game, it's what we all want to see. Is it ever going to happen? I don't know."
But while Verstappen is dominating the team-mate wars, Button feels it is a double-edged sword as it is limiting the Red Bull driver's progression.
"It's tough for [Max], because now he doesn't have a competitive teammate," Button explained.
"He's out on his own. He's probably not able to progress as much because his teammate isn't where he is at, in terms of pace.
"When your teammate is half a second off you, which [Albon] normally is, you don't tend to listen to his set-up changes and his set-up work. You're basically a one-car team. It's tougher.
"[Max] looks to the Mercedes, and I think it frustrates him. Silverstone was awesome, what a great result, but then in Barcelona you can hear the frustration in his voice on the radio.
"He just can't challenge them, because he doesn't have the car underneath him. It's tough for him, but he's just got to do the best job he can with the car he has."
Follow us on Twitter @Planet_F1, like our Facebook page and join us on Instagram!