Marko: Max's aggressive style doesn't suit new cars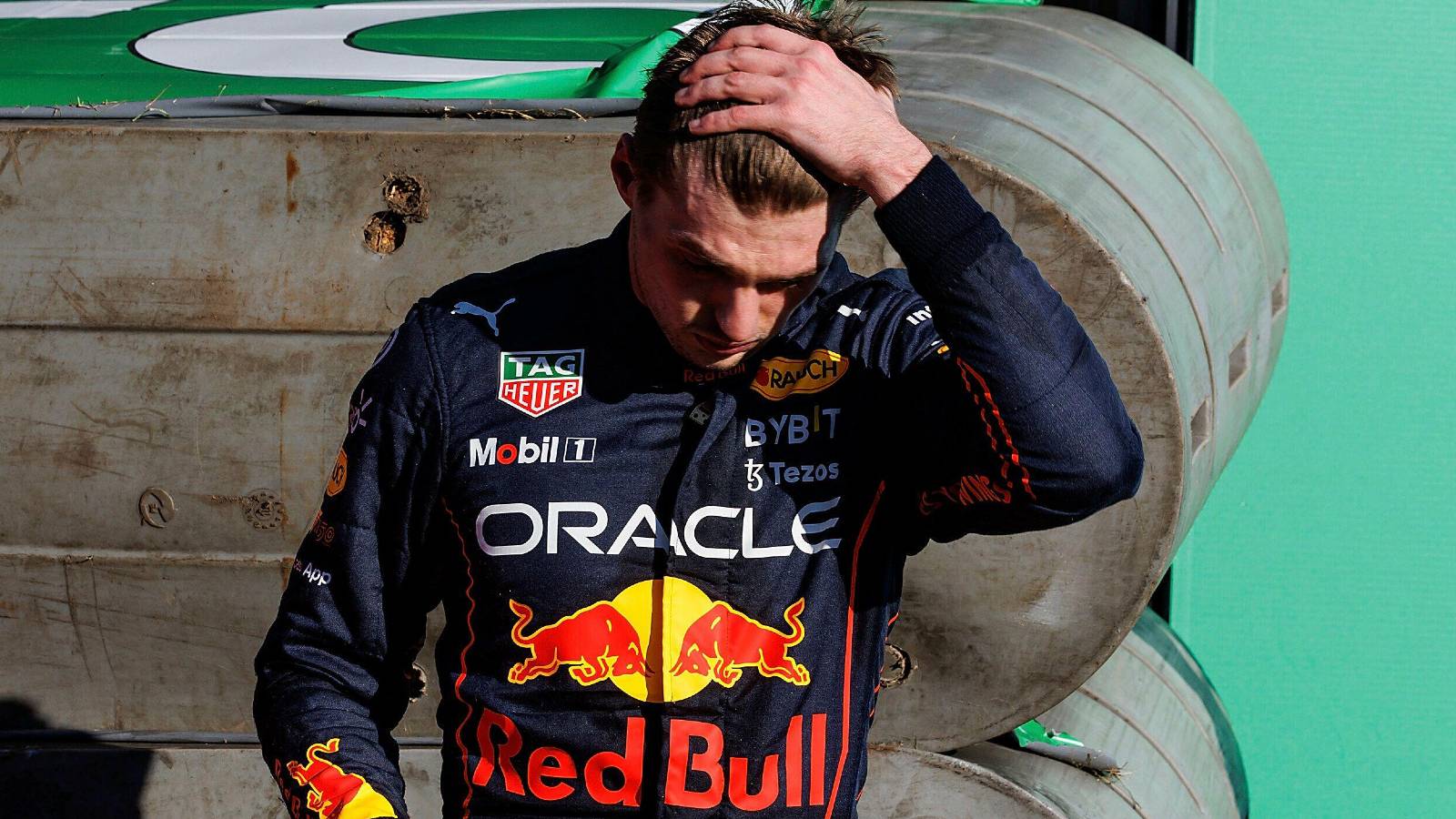 Red Bull's Helmut Marko claims that Max Verstappen's driving style does not lend itself well to driving the new generation F1 cars.
The 2021 World Champion remains a leading force in Formula 1 following the switch to ground effect cars, the only driver so far to have challenged Ferrari's Charles Leclerc for victory, succeeding in that mission at the Saudi Arabian Grand Prix as he made the pass late on to claim the win.
However, over the previous three seasons at Red Bull, Verstappen was able to establish a regular pace advantage over his team-mate but that advantage, which often times was more like a gulf in performance, has been reduced in 2022.
In 2021, Sergio Perez's first season at Red Bull alongside Verstappen, it was very rare for Perez to get anywhere close to Verstappen's pace, especially over one lap.
This time around though, Perez outqualified Verstappen in Saudi Arabia, claiming pole for the first time in his career, while Verstappen managed only P4 on the grid.
At the other two rounds to take place so far in Bahrain and Australia, the gap in Verstappen's favour has not exceeded 0.24s come the end of Q3.
But, rather than Perez suddenly finding a chunk of performance, Marko, Red Bull's driver programme boss, feels the performance shift is more down to the fact that Verstappen's aggressive style behind the wheel is not optimal for these new regulations.
Red Bull solve Verstappen issue
Helmut Marko says Red Bull have resolved the engine issue that caused Max Verstappen's retirement in Melbourne.
"Perez is much closer to Max than was the case in 2021," Marko told F1-Insider.
"The simplest explanation for this is the new cars with less downforce suit some drivers better and others less. [Ferrari's Carlos] Sainz is an intelligent, very hard worker.
"In Australia, he was closer, but then he was unlucky with the red flag and later with the steering wheel. Perez is very happy with the set-up of the car.
"Max finds it even harder. He hasn't found the right balance yet and, therefore, doesn't have the fullest confidence in the car. His aggressive driving style doesn't quite go together with the new cars."
While Red Bull are the only team which has been able to challenge Ferrari so far this season, poor reliability on Red Bull's part has allowed Ferrari to build healthy gaps at the top of the Drivers' and Constructors' Championships.
Verstappen has now retired from two of the opening three races while running P2, while it was a double retirement for Red Bull at the season opener in Bahrain with Perez also dropping out late on.
The Australian Grand Prix was particularly worrying for Red Bull as even before Verstappen pulled over and relinquished P2, he had no answer for Leclerc's pace out front.
Marko knows Red Bull have work to do if they are to reel Ferrari back in, but has explained to Verstappen that the season is long and there are still a huge amount of points up for grabs.
So, in no way are the Austrian outfit ready to throw in the towel.
"His youthful age is predestined for impatience," said Marko.
"I told him we still have 20 races left, with over 500 points up for grabs with sprint races and fastest laps. Nothing is lost.
"However, the Ferrari is a very reliable car that is fast in all conditions, and apparently always drives in the right tyre window from the start.
"It's more difficult with our car. We need much longer to do this. We have to work on that."
"We have 20 races left," Marko continued.
"With [Sebastian] Vettel, we were 44 points down at the halfway point in the season, but we still won. Even then against Ferrari.
"In addition, in the first two races of the season we were on an equal footing with Ferrari. Only at the third event in Melbourne did we not stand a chance against Leclerc, at least in the race. That had something to do with the graining of the tyres and an imperfect set-up."