Verstappen hails Albon's Red Bull feedback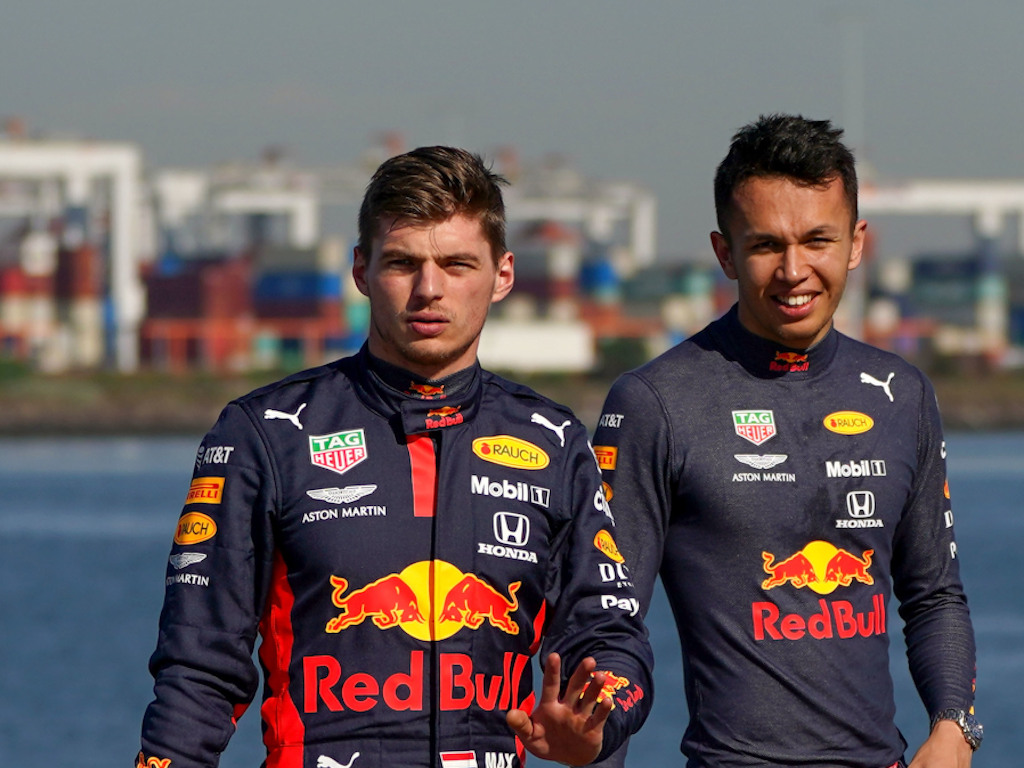 Max Verstappen believes Alex Albon is a good fit for the Red Bull team because of the feedback he provides about the car.
The Dutchman thinks his colleague, who is part-way through only his second F1 season, is able to input knowledge as well as any driver that had been in the sport for a decade.
Albon, who has reached the one-year anniversary of his first race for Red Bull after being promoted from their sister team at the expense of Pierre Gasly, has been criticised this term for being continually significantly outpaced by Verstappen.
In their pre-race weekend media interviews at Spa, sitting alongside each other, Verstappen made no reference to pace but did praise Albon's feedback ability when asked whether a more experienced team-mate might be a greater help in improving the car.
"Looking at myself, from the first year to now, you get a better understanding of the car and of course you understand F1 a bit better," said Verstappen. "From what I've seen so far of Alex, we are working really well together.
"Probably if you had a driver who has been in Formula 1 for 10 years, he knows more about Formula 1 – that's very normal.
"But from the feedback of Alex, I think the team is very happy, so that shows the knowledge is there and it's now just about general experience in Formula 1, how you become a better driver.
"I think in terms of his feedback, that is straight away there – understeer, oversteer. I think it's very easily explained and I think also when we get new parts to the car, both of us are giving the same directions.
"So I think at the end of the day that is the most important (thing). If you had two drivers telling different things, that would be a problem."
Get your hands on the official Red Bull 2020 collection via the Formula 1 store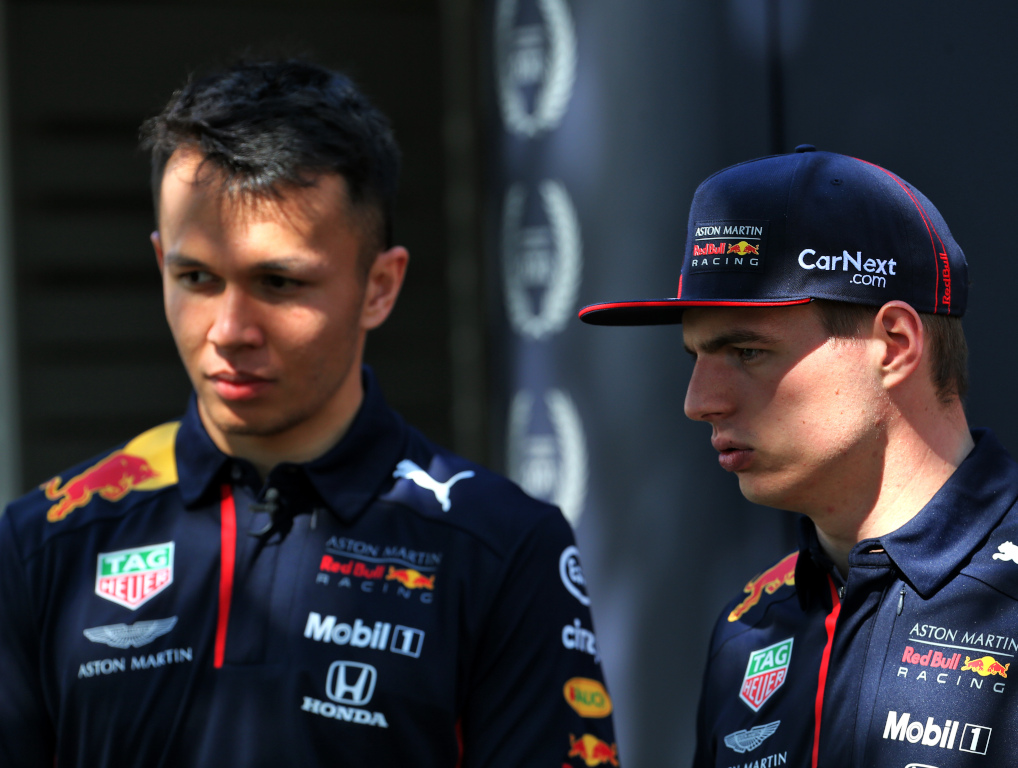 Verstappen, who sits second in the drivers' World Championship standings, also said he thought he had "over-achieved" somewhat this year given the performance differential between Mercedes and Red Bull.
"I think looking at pure pace I think both Mercedes drivers should be ahead of me in the Championship," said Verstappen, winner of the 70th Anniversary Grand Prix at Silverstone when Lewis Hamilton and Valtteri Bottas suffered from tyre issues.
"I think overall to be second we have over-achieved a bit and besides that I think we always maximise what we can.
"Of course I'm very happy with that, but I think myself and the team are not here to be second or third, we want to fight for the Championship. But we just have to accept the situation we are in, we are not really able to challenge.
"Yes, it looks like it on paper, but if you look at the pure pace we are too slow and at the moment we are relying on a bit of an off-day for Mercedes or a bit of luck to win a race, so there's still a lot of work to do."
Follow us on Twitter @Planet_F1, like our Facebook page and join us on Instagram!