Max Verstappen named global 0.0 ambassador as Heineken partners with Red Bull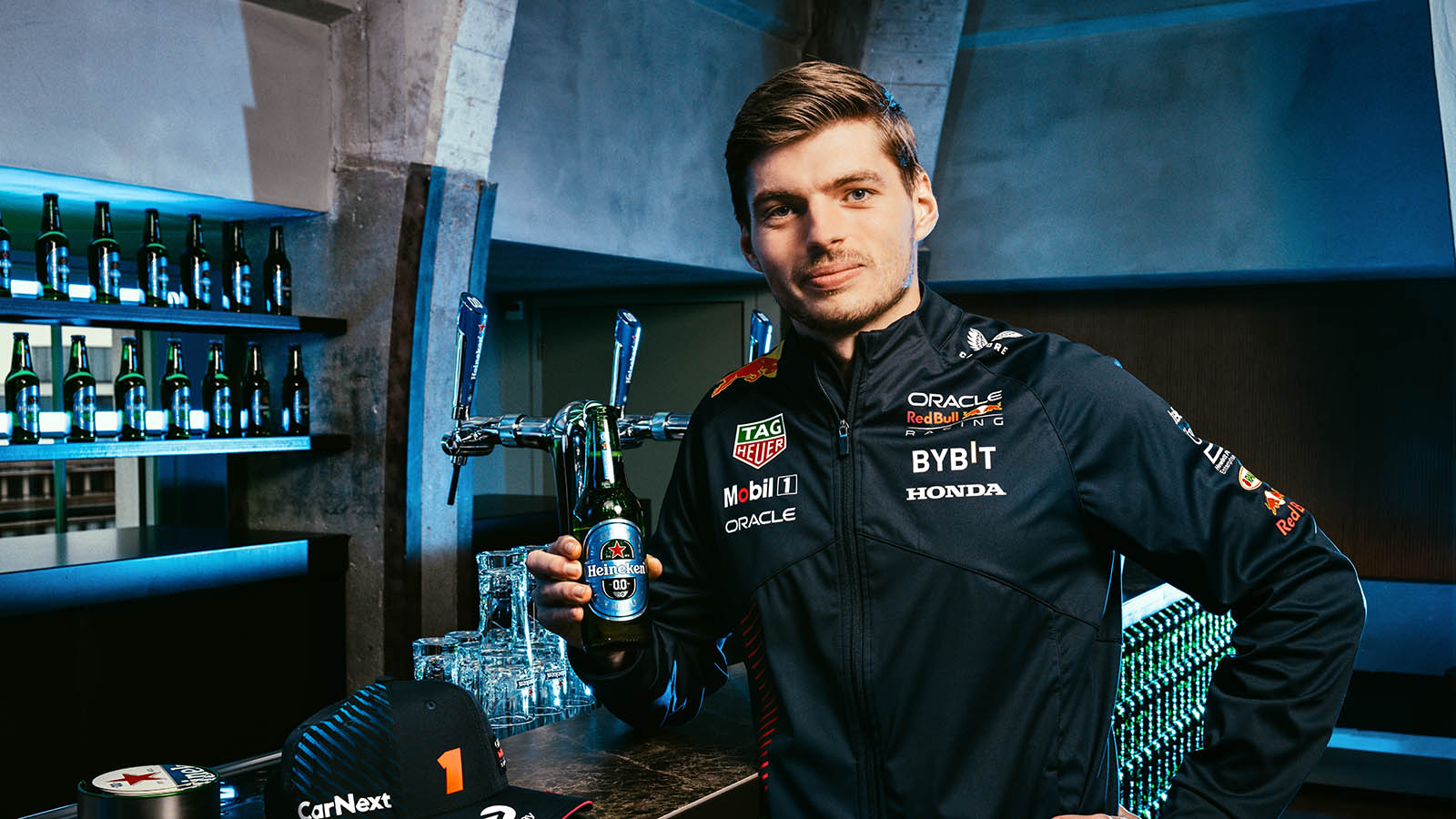 Two famous Dutch exports have joined forces, with Max Verstappen and Heineken 0.0 set to collaborate on a new racing video game.
The double World Champion has signed-up as a global ambassador, promoting the sponsorship-permitted alcohol-free product. Red Bull are also part of the deal, signing up to create new fan experience opportunities.
When he's not focused on Formula 1 duties, Verstappen loves to indulge his passion for sim-racing and gaming – making him the ideal partner for Heineken's Player 0.0 project.
Announced in a statement just inside two weeks from lights-out at Round 1 of the new season, the plan is to develop a "new virtual racing experience" that could reward players with a chance to compete against world-famous drivers.
The partnership is underpinned by Heineken's responsible drinking initiative. Nico Rosberg, Daniel Ricciardo, Sergio Perez and Naomi Schiff have all been involved in the brand's "When You Drive, Never Drink" campaign, a message Red Bull and Verstappen will continue to broadcast.
"Being from The Netherlands myself, it is something truly special to partner up with an iconic Dutch Brand like Heineken," Verstappen said.
"People who know me, know that I am very determined and as a driver I do not want to leave any room for error. That's why I am excited to become a part of the 'When You Drive, Never Drink' campaign to help raise awareness for responsible consumption.
"And being an avid gamer and passionate Sim Racer myself, I'm thrilled to be playing a part in the new gaming initiative being developed called Player 0.0."
PlanetF1 recommends
From live demos to snowboarders to football icons: The F1 2023 car launches ranked
F1 helmets: Check out the fresh driver lids as F1 2023 launch season continues
Charles Leclerc quashes rumours of Ferrari divorce amidst Mercedes links
Heineken traces its roots back to a little brewery in Amsterdam in 1873, becoming the leading Dutch beer brand and the second most valuable drink of its kind worldwide in 2022.
Since winning his first F1 title in 2021 and backing it up with a dominant defence last year, Verstappen has also become a national icon back home in the Netherlands.
Heineken is already an unmissable fixture on the Formula 1 circuit, with their brand plastered over advertising boards at many circuits on the calendar. With the series booming in popularity, they've stepped-up investment.
"Max is a Dutch and global icon," Heineken chief Bram Westenbrink added.
"He is the perfect ambassador for Heineken 0.0; his passion both on and off the track – in the Sim Racing community, will expand our message into the world of gaming with Player 0.0 and help in our push to encourage responsible consumption".
Vestappen has already announced a partnership with gaming giants EA Sports this off-season, and this latest Heineken link-up suggests he is committed to pushing virtual racing into the mainstream.