Max Verstappen and Fernando Alonso share Andretti verdict as F1 weighs up huge decision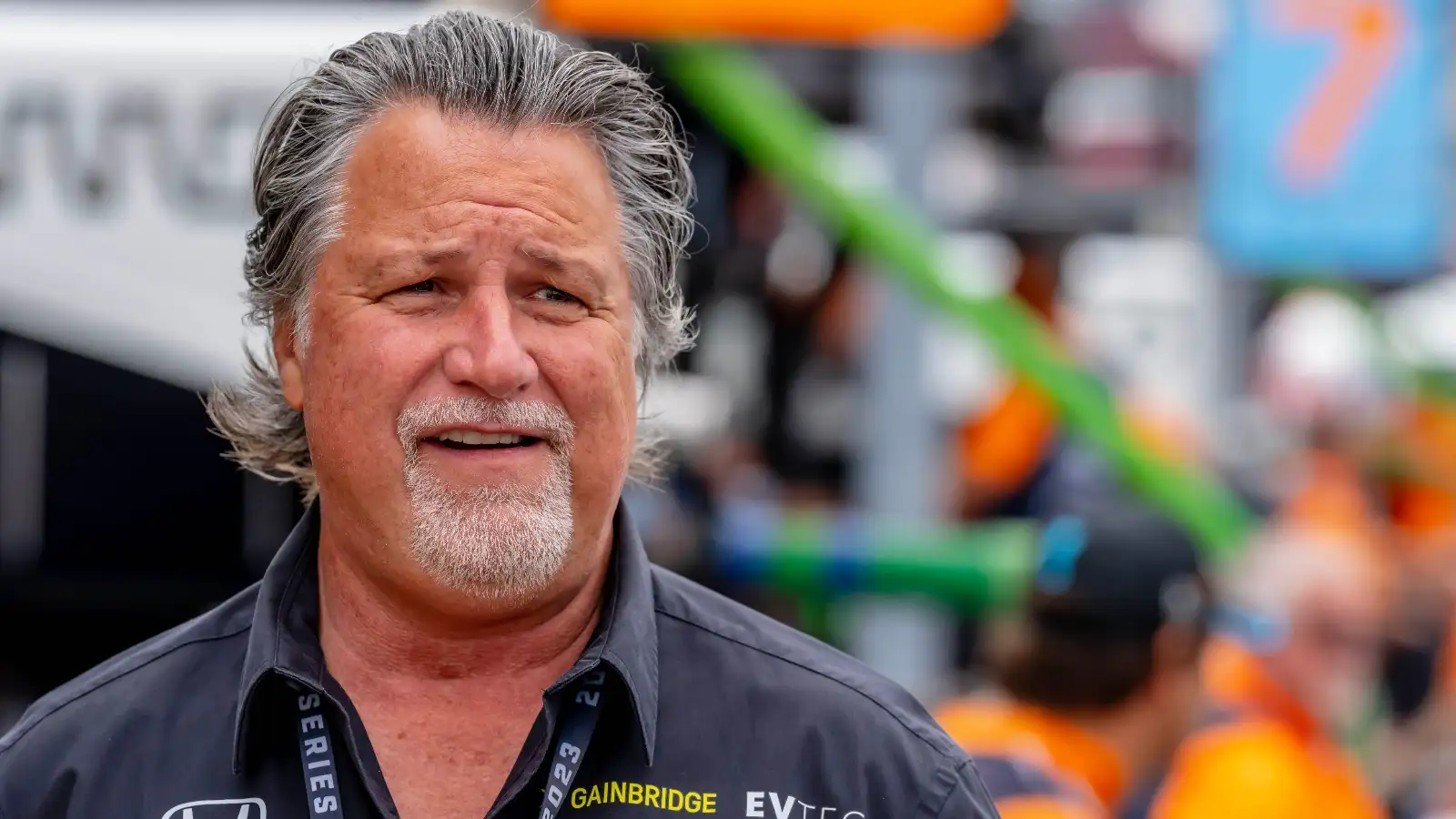 The F1 drivers have been giving their reaction after Andretti were given the green light by the FIA in regards to their potential application earlier this week.
The American racing family has passed step one of the process to getting onto the grid but the hard work is still ahead as they go about trying to convince F1 that they are worthy of a spot.
Ahead of the race in Qatar, the drivers were asked about a potential entry and given their bosses are largely against it, not too many were willing to stick their neck out.
F1 drivers cautious about potential Andretti entry
As the longest serving racer in the history of the sport, Fernando Alonso is uniquely placed to pass verdict on a change to F1 but given he has no say in the matter, he was hesitant not to go against Aston Martin's suspected wishes.
"A great team, I know Michael," Alonso said having raced for Andretti in IndyCar. "[It] will be obviously a great name to add to Formula 1 but there are the people in charge of these kind of decisions and first FIA and then FOM and the teams as well.
"So for me, I don't know exactly what to say. Whatever the final decision is, it's going to be okay. I like Michael, as I said, I like the organisation but I also understand all the things and I support as well whatever Aston Martin's position is."
Pressed if he would like to see more competition in the next few years, Alonso at 42 did not think he was best placed to answer but suggested that regardless of how many cars are on track, the number of teams competing for race wins tends to be the same.
"Ever since I've been in Formula 1, there's not that much of a battle," the Spaniard said. "Even if we are 50 [cars] on track, we will only fight against one or two drivers because they have more or less the same package as you have.
"There have been some discussions in the past as well, even having three cars per team. In the end, you never know what is the best solution but as I said, I think we have very good people deciding these kinds of things. We trust completely the FIA that way so we are in good hands."
PlanetF1.com recommends
F1 2024 cars: What name has each team given their chassis for the 2024 season?
Fastest F1 pit stops: Ferrari secure Suzuka 1-2, in the pit lane at least
Max Verstappen, who is set to surpass Alonso for world titles this weekend, suggested it was hard for any driver to have a strong opinion given they are not privy to all the information.
"It's always very hard for me to comment on these kinds of things because I'm not a team owner, I'm just a racing driver," he said. "Of course, in terms of competition, probably it would be a nice thing.
"It's very hard to fully understand [given the lack of information]. From what I've seen and heard it looks very professional, they really want to come in and of course with Andretti, they are big name and they already have achieved a lot in motorsports so would definitely like to see them here, but it's not up to me to decide these kind of things."
Another constructor on the grid would mean two more seats opening up and a man who finds himself without a spot next year has suggested another competitor could help young drivers.
"In my situation I think yes, it could definitely help," Liam Lawson said. "But it's something I've never really thought about because it's always just been 10 teams like this. I think specifically for someone like me, yes, it can help make the step into Formula 1."
Read next: Lawrence Stroll's clear and harsh verdict on prospective Andretti-Cadillac F1 team