Verstappen vents fury after Hungary start question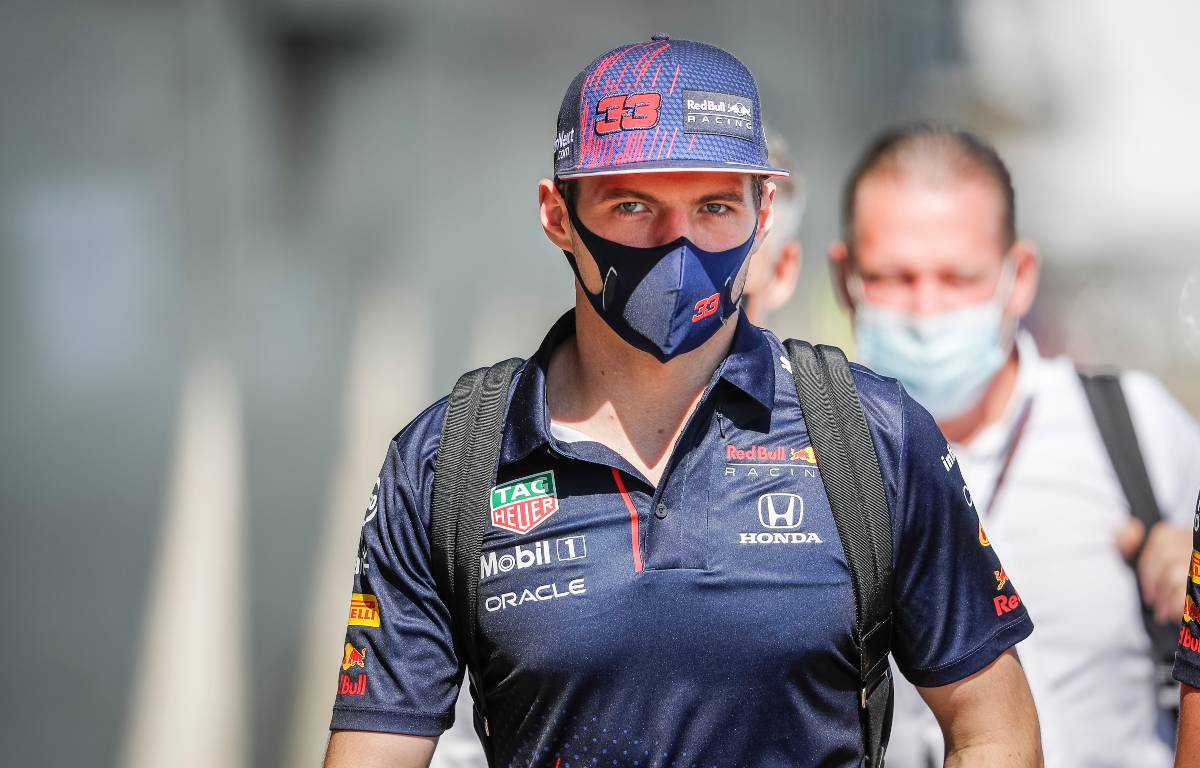 Max Verstappen finally snapped after qualifying for the Hungarian Grand Prix when his Silverstone crash was brought up again.
Ever since that opening-lap collision at Copse which eliminated Verstappen from the British Grand Prix, the incident, and whether Lewis Hamilton or Verstappen were at fault, has been debated constantly, even spilling over into the following round at the Hungaroring.
Hamilton will start from pole after a dominant Q3 performance, while Red Bull were in the rare position of struggling for pace as Verstappen was forced to settle for P3.
Between the pair on the grid will be Hamilton's Mercedes team-mate Valtteri Bottas, but a good start may well give Verstappen a run on his title rival down into Turn 1.
And with this in mind, the media were keen to ask about that possibility, considering how that ended up last time out.
However, the journatlist was quickly cut off by a furious Verstappen.
Max has had enough. pic.twitter.com/QrN3wQWi54

— Ky (@FiftyBucksVT) July 31, 2021
Check out all the latest Max Verstappen merchandise via the official Formula 1 store
"If you two end up wheel to wheel after the start tomorrow," was as far as the journalist got before the Dutchman snapped.
"Can we just already stop about this! We've had so many f*cking questions about this. It's just ridiculous," he shouted.
"Honestly, the whole Thursday we've been answering stupid sh*t all the time so can we just stop about it, please.
"We are racers, we will race, and, of course, we are going to race hard but fair so we will just keep pushing each other."
When asked if he had anything to add, Hamilton simply shook his head.
Fortunately before this press conference Verstappen had cut a calmer figure when speaking about his qualifying performance.
He is set to start the race on the soft tyres, having completed his fastest lap on that compound during Q2, while Hamilton was able to secure the medium tyres and potentially an advantage for the opening stint.
But to abandon his lap on the softs was a risk which Verstappen was not willing to take.
"It was just because the others also were on the soft and they were improving their lap time," he explained.
"So when my lap time on the medium would have really been on the edge for top 10, we decided to finish that lap.
"We've been a bit behind and it showed again in qualifying, so yeah, not what we wanted but nevertheless we're still there in P3 and we'll see what we can do."