Max Verstappen wary of Melbourne curse as he aims for first Australian GP win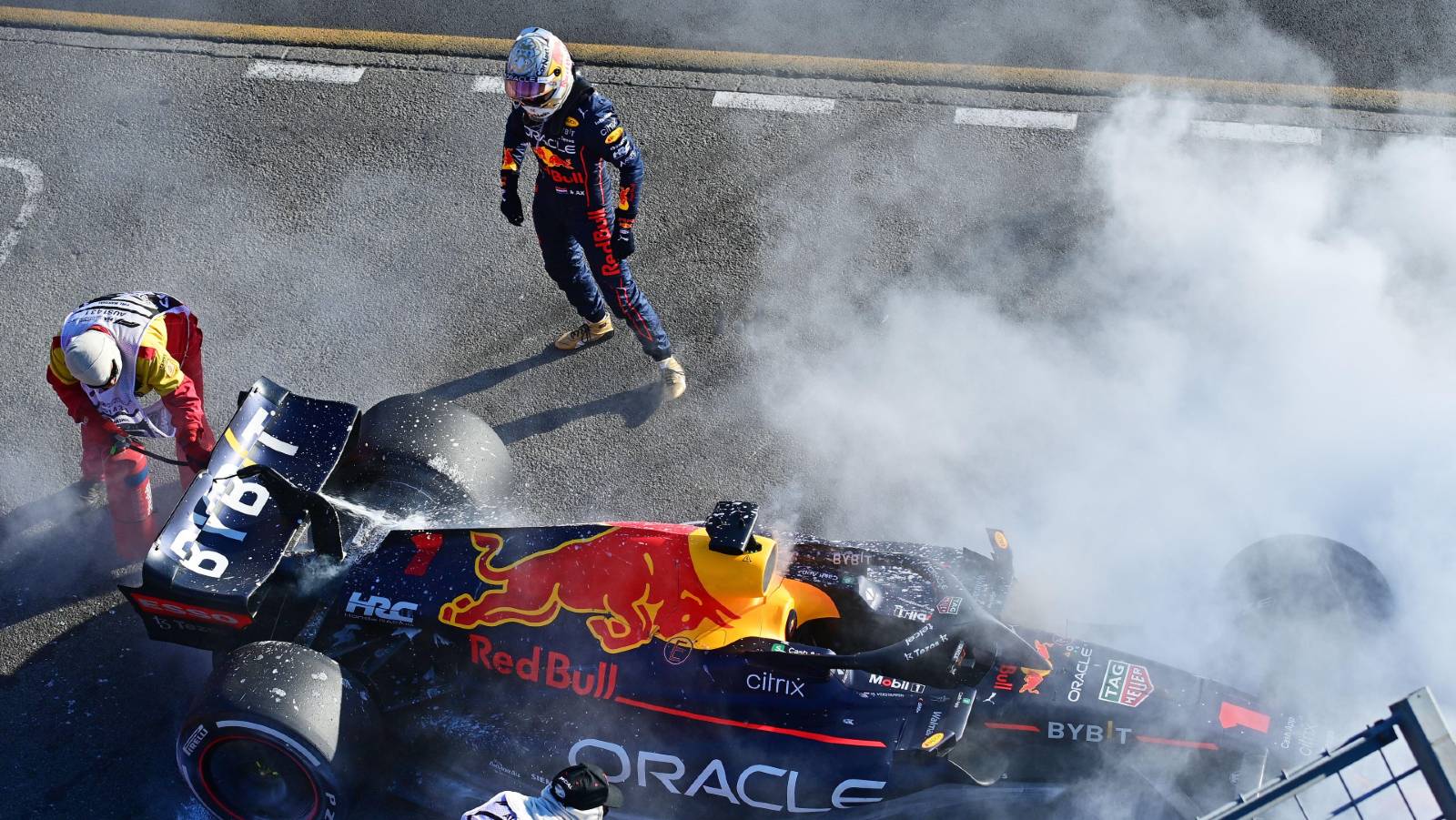 Max Verstappen is looking for a "straightforward and consistent" weekend at the Australian Grand Prix, with the two-time World Champion looking to get past the reliability issue that troubled him in Jeddah, as well as a comparatively poor racing record around Albert Park.
The Red Bull driver has appeared on the podium only once in six starts in Australia, and has suffered two retirements in his career at Albert Park – including from last year's edition of the race with a fuel issue on his RB18.
With a driveshaft issue having curtailed his qualifying session in Saudi Arabia last time out and having expressed worries about the same problem coming to the fore during the race, Verstappen is hoping to exorcise demons from years gone by in Australia as he aims to win around Albert Park for the first time this weekend.
"I'm looking forward to going to Australia again, it's always nice to be there and experience Melbourne a little, although from a racing point of view, it is not one that has been too kind to us over the years," Verstappen said ahead of the weekend.
"The track is great with some high-speed corners, and one I enjoy driving so hopefully we can have a good race this weekend.
"We just need it to be straightforward and consistent. We haven't won there as a team since 2011, so let's see what we can do."
PlanetF1.com recommends
F1 rumours: Ferrari to unveil new SF-23 complete with fresh sidepod design
Alain Prost on why you can never argue with Formula 1 genius Adrian Newey
Australian Grand Prix 2023: Start time, TV schedule and how to watch ad-free
Verstappen's Red Bull team-mate, Sergio Perez took victory last time out in Saudi Arabia, holding off the Dutchman in the closing stages to earn his fifth career win in Formula 1.
Only one point separates the drivers heading into Melbourne this weekend, albeit at an early stage of the season – and the Mexican also pointed to reliability as an area for the team to keep on top of as they look to maintain their unbeaten start to 2023.
"I was massively proud of the team and our performance in Jeddah," Perez said. "I had a complete weekend and that was one of my aims this season, to be consistent across all three days.
"But we are only two races into the season and have to keep pushing to make sure we continue this great start to the season.
"Bahrain and Saudi are very different tracks to each other and Australia will be another challenge for us and this car.
"We have great pace and are working so hard together to make sure our reliability is there too. It's been a fun start to 2023 but that won't matter if we don't maintain our high level."