Max Verstappen avoids brake dust problems thanks to Red Bull design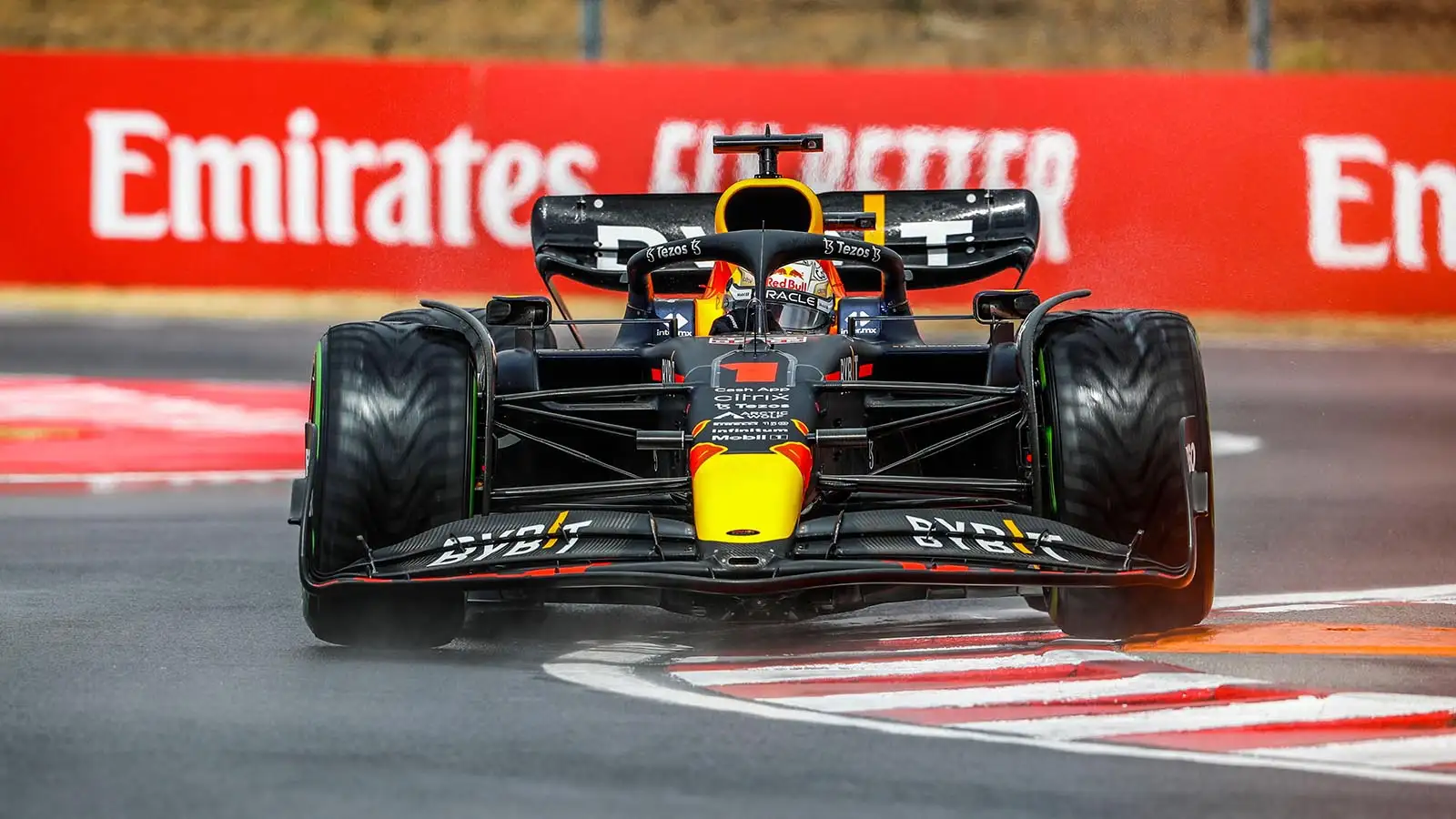 Max Verstappen says unlike some of his rivals he does not have an issue with brake dust being blown into his face – thanks largely to the design of his RB18.
Sebastian Vettel raised the issue after the Austrian Grand Prix as the four-time former World Champion climbed out of his AMR22 to face the cameras with his face covered in black dust.
He revealed it was the brake dust coming off his front brakes.
He told Sky F1: "To be honest with you, that's something I think they need to work on because where the design of the brake ducts [is] this year, the front axle is blowing all the brake dust into our faces and it's not good. Obviously, carbon dust is not really something healthy to breathe in."

But while it is a problem for Aston Martin, Verstappen says he has not experienced it with Red Bull – which he puts down to the design of the front brakes.
"Just depends how you design your drums, basically," he said, quoted by GPFans.
"Some have it designed in a way where it comes up more into your face, which I haven't experienced.
"So again, I think you can just limit the design options. It has to go more outward or whatever, which I think we have anyway.
"If I see brake dust it always goes out left or right, so it's okay."
Mercedes also do not have the same problem as Aston Martin, according to George Russell.
He said: "I've had no issue.
"I know a lot of people have, but again, like Max said, we've got different design philosophies, so I think it's down to the FIA not to give teams a possibility to do something that has an effect on drivers' health and safety."
The FIA announced after the Austrian Grand Prix they would look into the issue, with it being taken seriously as it is one that involves the health of the drivers.
It is not the first time it has been raised, though, with Valtteri Bottas speaking about it in 2019 when he was with Mercedes.
"For sure there is some dust from your own brakes but that's minimal. It's the cars ahead, it will always be there," said the Finn.
"Any time after the race when you sneeze it's black, so year after year I'm not sure what it does to your body. No idea.
"I think nobody ever looked into it. I would rather breathe clean air but not sure what can be done."