Max's Hamilton overtake was 'slam-dunk' penalty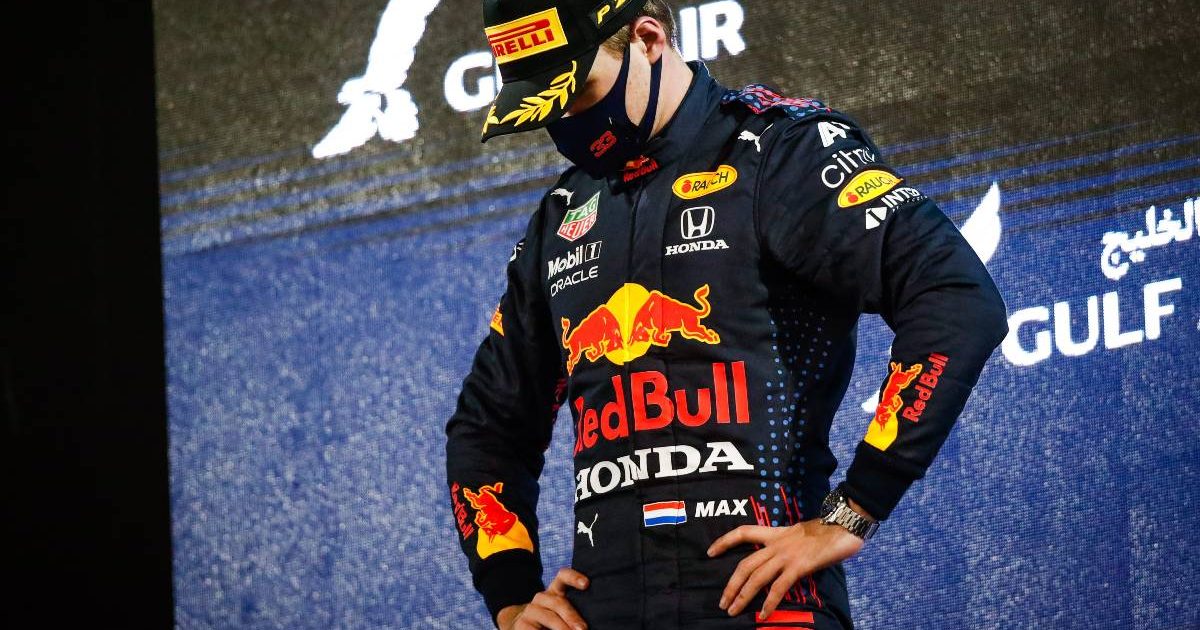 Ex-Formula 1 driver turned pundit, Jolyon Palmer, thinks the correct decision was made for Max Verstappen to give P1 back to Lewis Hamilton.
At the season-opening Bahrain Grand Prix, Hamilton and Verstappen hopefully gave us a little taste of what is to come over the course of the 2021 campaign with a thrilling battle for the race win.
On Lap 53 of 56, it looked like Verstappen, on his fresher tyres, had successfully hunted down Hamilton at the much talked-about Turn 4 but was deemed to have completed the overtake off the track.
Lando Norris, though, when watching the race highlights back whilst live on Twitch, felt Verstappen had got the job done legally before a snap of oversteer forced him off the track.
However, Palmer, as part of his own analysis show on F1 TV, saw the incident differently.
#BahrainGP 🇧🇭

[L'IMAGE DU JOUR]

Verstappen au large sur son dépassement et qui décide juste après de laisser passer Hamilton. Moment décisif dans la victoire. pic.twitter.com/iXMO8oLPu2

— DriveThrough (@DT_F1_) March 28, 2021
Check out all the latest Mercedes merchandise via the official Formula 1 store
"Max turns in [at Turn 4], has it all under control and leaves Hamilton a nice car's width on the apex," Palmer said via F1 TV.
"This is the perfect start to an overtake and Max is actually ahead going into the corner. The DRS has done him a world of good going into Turn 4.
"So he's ahead, left Lewis space on the inside and Hamilton has then barrelled in at some speed, understandably so to try and hold onto the lead.
"The [Red Bull] car trajectory looks ok [on the exit of Turn 4] and Max is pretty much fully ahead at this point. He's made the pass but he hasn't got to the end of the corner.
"But then he has big oversteer and that drags him wide and onto the run-off area, then bam, he's off and clearly all four wheels over the track limits.
"He's made the overtake in this corner, yes he was a bit ahead. He wasn't technically forced out there, because he was a bit ahead already.
"But he has not completed the overtake here without all four wheels going off the track. Arguably, he carried the speed in [to the corner] which forced him to go wide and that's why he was ahead in the first place.
"It's pretty much a slam-dunk here. There's nothing else really to say.
"I have seen those [decisions] given and the difference here is that [FIA race director] Michael Masi made it quite clear that Turn 4 track limits, which were messy, but the one thing he did say is that anyone gaining a lasting advantage couldn't keep it.
"And what he meant by a lasting advantage was is someone making an overtake off the track.
"Masi immediately got on the radio to Red Bull and told them to tell Max to let Lewis back through."
Follow us on Twitter @Planet_F1, like our Facebook page and join us on Instagram!