Verstappen feels FIA missed chance to race at 3pm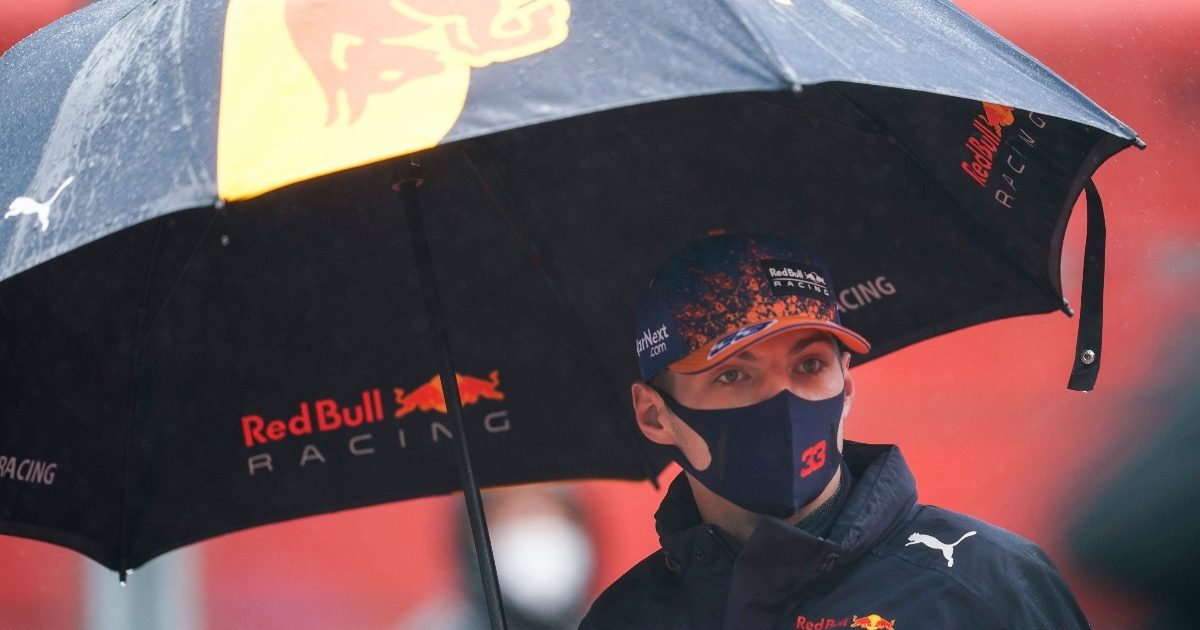 Max Verstappen feels that things could have gone better at Spa if the race was properly started at the original time of 3pm.
The Belgian Grand Prix ultimately consisted of no actual racing, with just a handful of laps being completed and all of them behind the Safety Car.
That's due to the very wet conditions, with rain soaking the track before the start of the race, which went ahead behind the SC for the formation lap before a Red Flag was waved, and continued until two further laps were completed later on.
During the initial start times, Verstappen stated that he felt the track was okay, and after the race, he maintained that it would have been a better idea to try and get going then rather than quickly suspend proceedings.
"It's a big shame to not do proper laps, but the conditions were very tricky out there," the Dutchman said afterwards.
"I said at 3:30pm, like, let's go. I think the conditions were decent, but the visibility was very low. So I think if we would have started at three o'clock, we had a better chance.
"But nevertheless, after that it just stayed really wet and kept raining. It's a win, but not how you want to win.
"I think for today, you know, big credit goes to all the fans around the track to stay here, you know the whole day in the rain and the cold, windy conditions, I think they are the bigger winners today."
The moment Max Verstappen was confirmed the race winner in Spa #BelgianGP 🇧🇪 #F1 pic.twitter.com/0iyrCp9owC

— Formula 1 (@F1) August 29, 2021
F1 TV Pro is half price for two months! In order to claim this fantastic discount, click the following link and use the promo code SPA50 at checkout!*
*Offer expires at 23:59 on Sunday, August 29. Offer only available on Pro. Customers will need to take out a monthly subscription and this offer can only be redeemed on web. Offer not available in NL, FR or NZ.
As two laps were eventually completed, the race result was made official and Verstappen was thus awarded perhaps the easiest win of his career.
On the downside, due to the fact that 75% of the race distance wasn't completed, only half-points were awarded, meaning that he remains behind Lewis Hamilton, who finished P3, in the standings.
With just three points between them now though, he's confident that he can reclaim the lead of the championship in the coming rounds.
"We have to keep on pushing, keep on trying, of course, to close it and of course, go ahead," he added.
"We have a few more races to do that. And I'm confident that we have a good car, we just need to keep on trying to get a bit more performance out of it."