Max: Track position 'too powerful' in these cars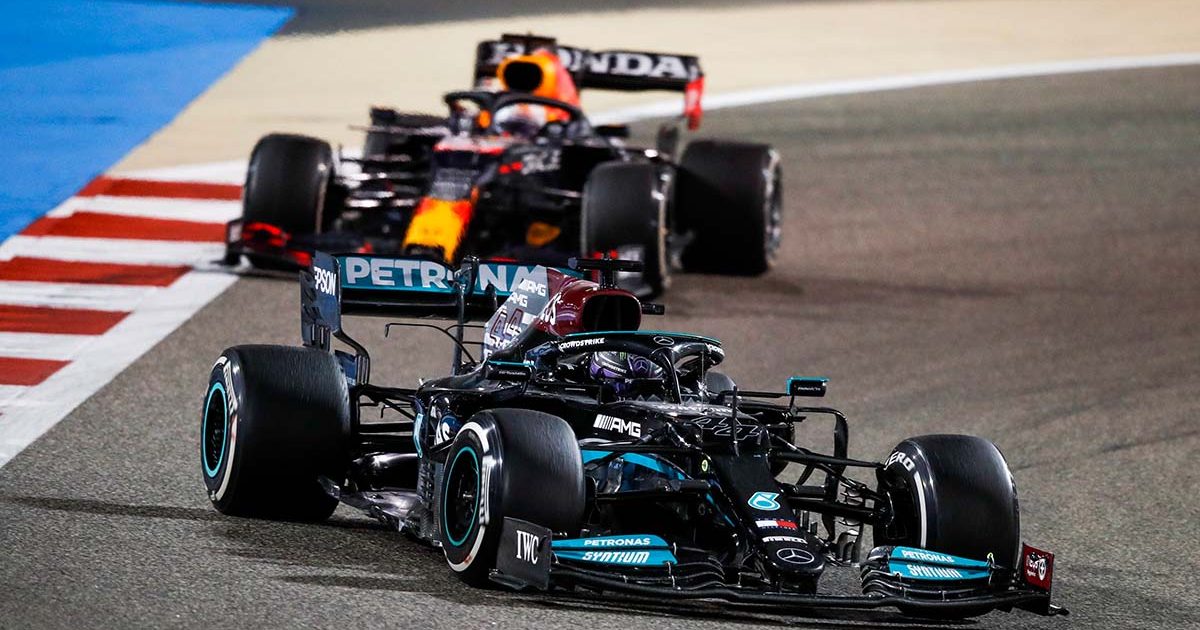 Max Verstappen returned to criticising the current cars after missing out on victory in Bahrain, saying track position is "too powerful".
Verstappen and Hamilton established themselves as the dominant forces at the 2021 season-opener in Bahrain, but there was only room for one to emerge victorious.
And with Hamilton in the lead as the race entered the final 10 laps, Verstappen began to close in on the seven-time World Champion.
With a move around the outside at Turn 4, Verstappen thought he had the lead and a clear path to victory, but after exceeding track limits, he was quickly given the call by his Red Bull team to relinquish the lead to Hamilton.
But despite his much fresher tyres, Verstappen could not pull off another pass and was forced to settle for P2 as Hamilton kicked-off his season with victory.
So during the race, Verstappen suggested that just taking a time penalty would have been better than yielding to Hamilton, confident he could have pulled away and negated the penalty to keep the win.
"Why didn't you let me go? I could have easily got the five seconds. I prefer to lose like that than to be second like this," he said over team radio.
The defining moment of the race 😮 #BahrainGP 🇧🇭 #F1pic.twitter.com/6x56GZ18AI

— Red Bull Racing Honda (@redbullracing) March 28, 2021
Red Bull merchandise is available to purchase now via the official Formula 1 store
Verstappen has been a consistent critic of the modern Formula 1 cars, and again he cited them as a major reason why he could not take the win from Hamilton.
"There were a few things going on throughout the whole race," he told Sky F1.
"They [Mercedes] undercutted us so we were just sticking to our strategy, which I think was working fine, but the problem is these cars are so hard to pass.
"Once you have that track position it showed again today that it's just super powerful.
"As soon as I got close I had that one shot because Lewis got held up a bit with a backmarker, and I went outside of the track.
"I of course then gave the position back, tried again, but my tyres were not in a good state anymore to really put the pressure on, so that was a shame."
In the early stages of the race Verstappen was complaining of an issue which threatened his pursuit of the win, and he still is waiting on answers from Red Bull.
"I don't know exactly what happened there, I had a lot of wheel slip on one tyre, so I changed the diff a bit," he explained.
"But we still need to look into it, I haven't spoken to anyone yet, but that was definitely not ideal."
Follow us on Twitter @Planet_F1, like our Facebook page and join us on Instagram!