Max's burn-out celebration 'will not be tolerated' again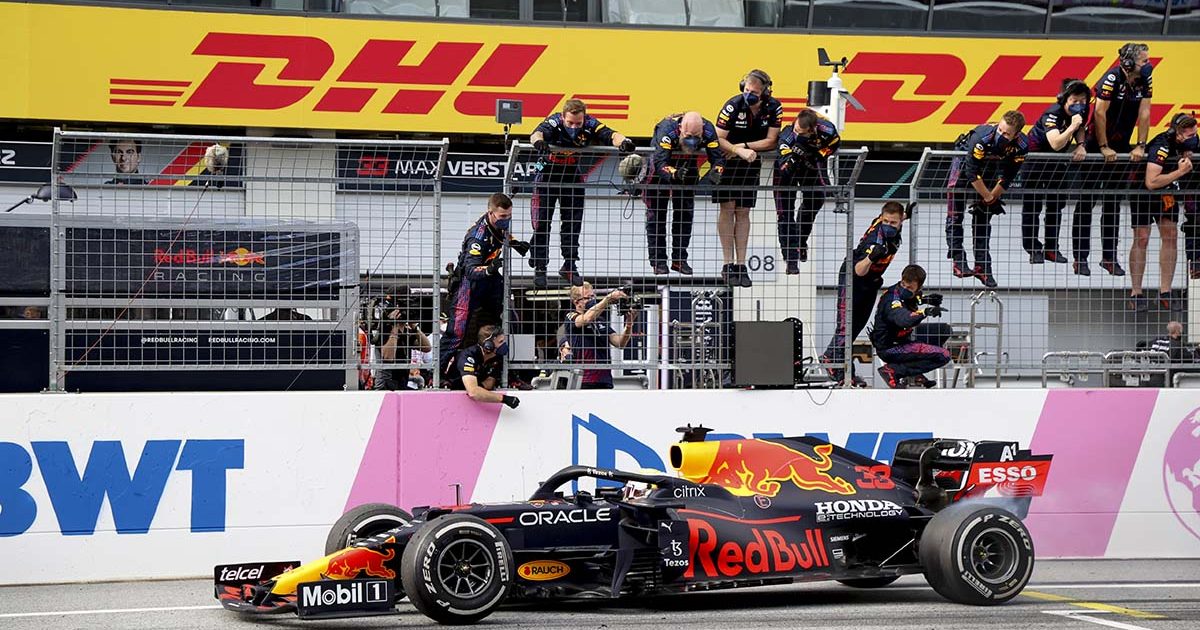 Max Verstappen has received a ticking off from the FIA for his post-race burn-out celebration and has been warned not to do it again.
The World Championship leader cruised to a third win in four races with a dominant victory at the Styrian Grand Prix, the first of two back-to-back races at the Red Bull Ring.
As Verstappen passed the chequered flag, he came off the racing line and headed towards his Red Bull team members who had gathered by the pit-lane fence to celebrate with him.
Verstappen would then drop to a very slow speed and performed a tyre burn-out right in front of them but, if he is to win the second race at Austria, it will probably be wise for him not to have the same idea.
Eight races, four wins, one Max Verstappen ✨#F1 @Max33Verstappen pic.twitter.com/Rs5c0Eb8eo

— Formula 1 (@F1) June 28, 2021
Check out all the latest Max Verstappen merchandise via the official Formula 1 store
Article 43.3 of the Formula 1 sporting regulations state that, while drivers are permitted to display an act of celebration, it has to be done in a safe manner.
The clause states: 'After receiving the end-of-race signal all cars must proceed on the circuit directly to the post- race parc fermé without any unnecessary delay, without receiving any object whatsoever and without any assistance (except that of the marshals if necessary).
'An exception to Article 22.4 and to the above will be made for the winning driver who may perform an act of celebration before reaching parc fermé, provided any such act:
'a) Is performed safely and does not endanger other drivers or any officials.
b) Does not call into question the legality of his car.
c) Does not delay the podium ceremony.'
Section A is what led FIA race director Michael Masi to intervene straight away.
"It was not an ideal situation, which is why I spoke to the team immediately and told them accordingly that something that would not be tolerated in future," Masi said after the race.
You have been warned, Max!
Follow us on Twitter @Planet_F1, like our Facebook page and join us on Instagram!