'No doubt' Max Verstappen has talent to challenge Hamilton, Schumacher records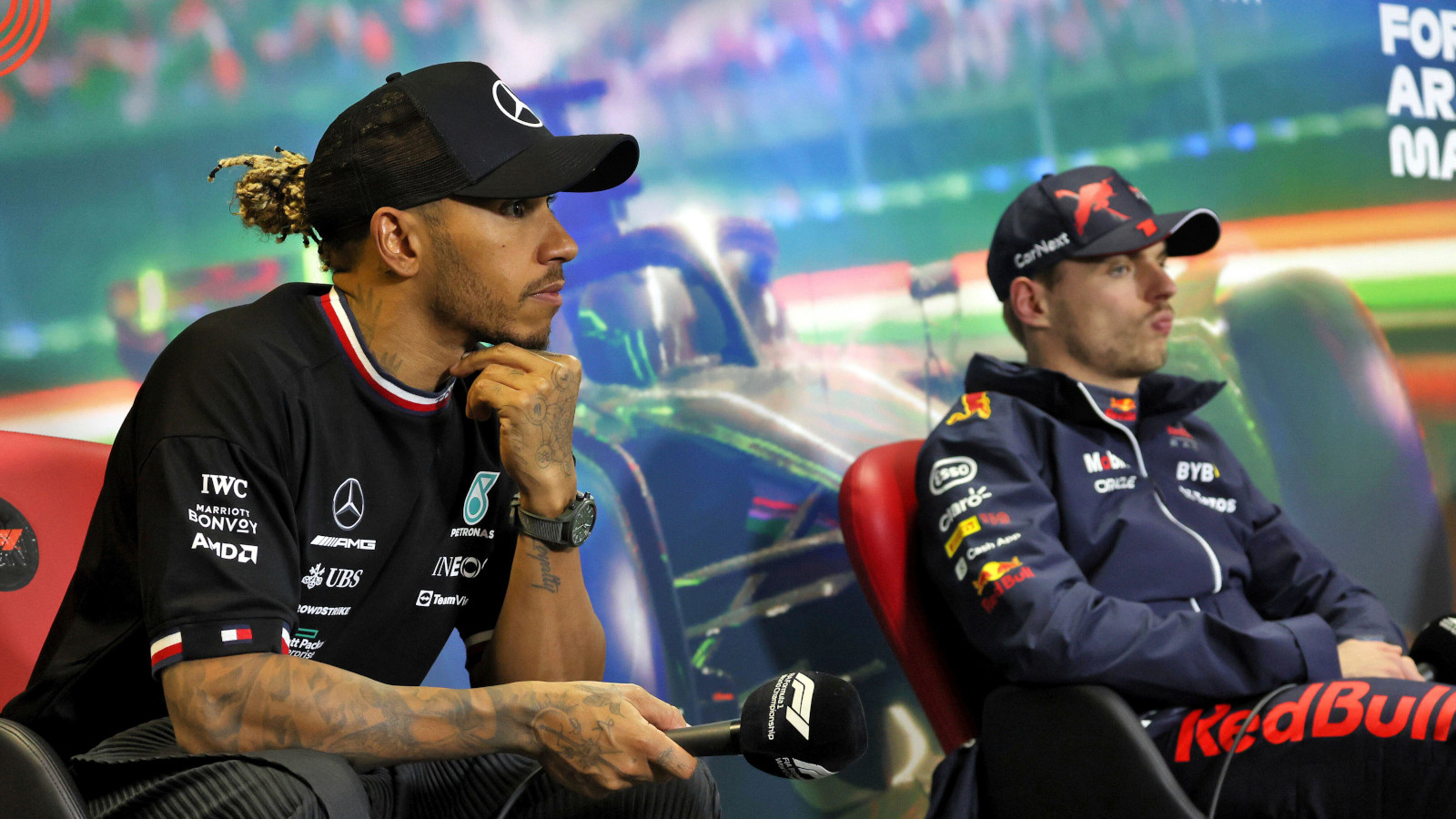 Ralf Schumacher believes talk of Max Verstappen breaking Lewis Hamilton and his brother Michael's outright records in Formula 1 is "premature" – but "he can definitely do it" on the basis of his talent.
Verstappen's second title was wrapped up at Suzuka with his 32nd race victory in Formula 1, putting him level with Fernando Alonso's career tally, and he is one away from matching the record for number of race wins in a season with four grand prix weekends left in 2022.
Red Bull team-mate Sergio Perez acknowledged Verstappen has often been the difference-maker on track in a car which has been matched, if not outdone, by Ferrari for outright pace so far this season.
With that, former Jordan, Williams and Toyota driver Schumacher feels the Dutchman has been able to stamp his authority within the Red Bull garage first of all, translating that into race victories with the excellence of the driver-team combination.
Schumacher wrote in his Sky Germany column: "Congratulations to Max Verstappen on his second World Championship title. He has had an unbelievable year, especially when you consider how difficult the start of the season was.
A healthy slice of respect between two double World Champions with 32 race wins each 🤝 #F1 pic.twitter.com/45oX0uYCnu

— PlanetF1 (@Planet_F1) October 11, 2022
"He had a lot of bad luck. Overall, the Red Bull driver is of course a worthy winner. What impresses me most about him – there have been strong drivers in the past who have dominated together with their team.
"But in relation to his team-mate Sergio Perez, Verstappen also makes a difference in the team in an impressive way."
Verstappen remains quite a way from Hamilton's tally of 103 race victories and Michael Schumacher's 91, but he is rapidly ascending the all-time list – now joint sixth alongside Alonso – as he reels off his most dominant season to date in Formula 1.
Verstappen himself has repeatedly spoken of his desire to not stay in Formula 1 for decades to come though – particularly with the ever-increasing travel demands.
While he still likely has a long while ahead of him, Schumacher thinks getting to the top of the history books will not be on Verstappen's mind yet but he possesses the skills to be able to do so.
"He's only 25 years old, but I still think it's a bit premature to start thinking about whether he can challenge Lewis Hamilton and Michael's records," Schumacher said.
"I don't think Verstappen is looking to do that yet either. That's still a long way off. In terms of driving ability, of course he can definitely do it, there's no doubt about that.
"But we also know in Formula 1 it also depends on factors the driver can't always influence."
Read more: The F1 records currently held by Max Verstappen…and ones on the horizon