Has there been a 'clear change' in how Max Verstappen thinks and races?
Now a Formula 1 veteran at the tender age of only 24, has there been a "clear change" in Max Verstappen with his thinking and racing?
It can be easy to forget how young Verstappen still is considering that he already has a lengthy Formula 1 career under his belt, having debuted back in 2015 as part of the Toro Rosso team.
It was not long before Red Bull promoted their driver to the main team, and he would reward their gamble with a victory on debut at the 2016 Spanish Grand Prix.
From there though, Verstappen built up something of a reputation for being a driver who, while incredibly talented, could be too forceful, perhaps even hot-headed out on the track.
But now a World Champion, who looks set to make it back-to-back titles with a 2022 triumph, has there been a "clear change" in Verstappen's mindset and actions when competing?
His compatriot and fellow racer Tom Coronel believes so.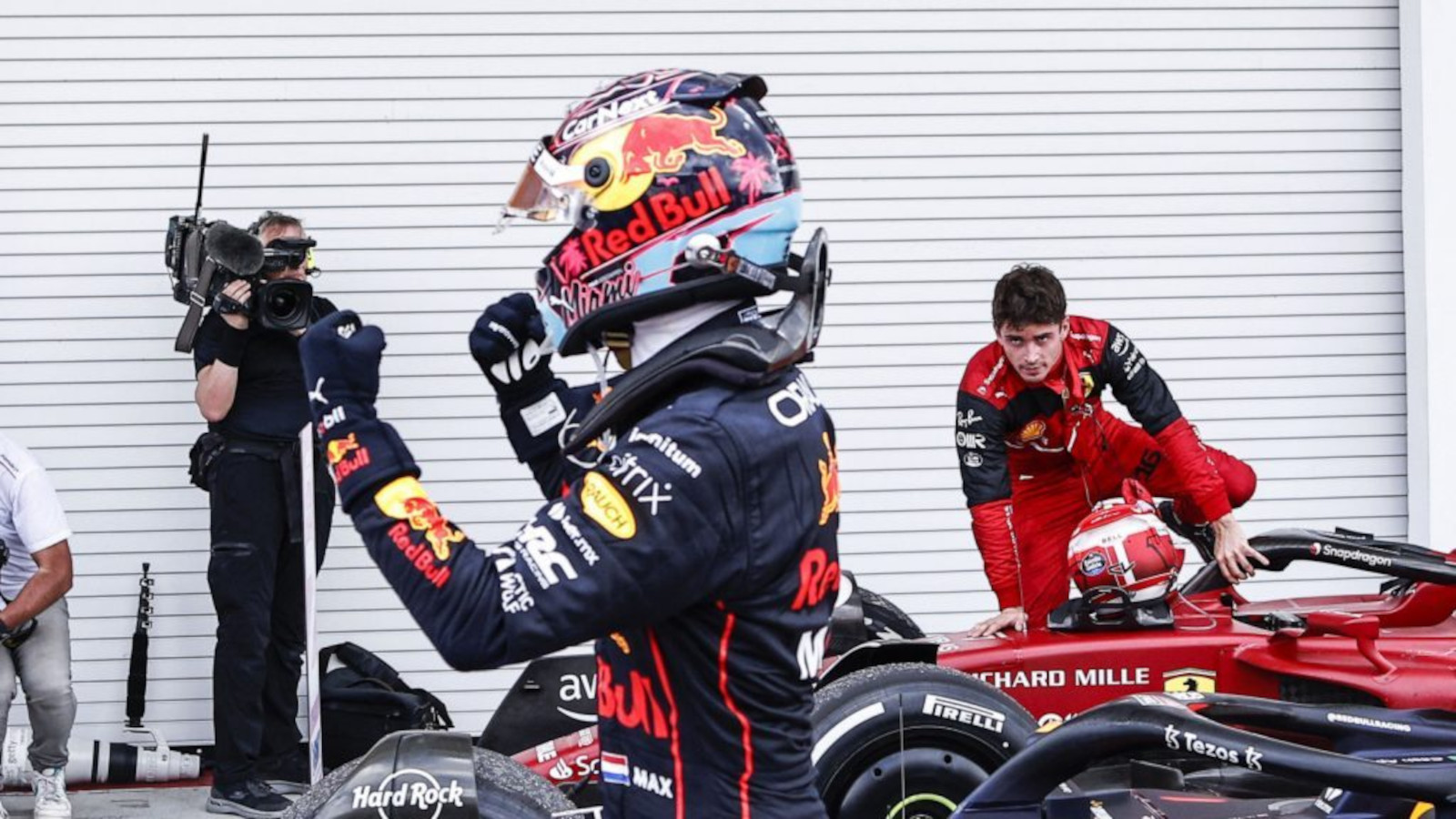 "You see a clear change in how he thinks and how he races," said Coronel of Verstappen on RacingNews365.com's Formula 1 podcast.
"Everything is based on finishing. No longer that fierceness as we knew from him in the beginning. Very conservative and more like: 'okay, my turn will come in a moment'. That also struck me: Max knows that if he is less fast, he has to take chances to get as many points as possible.
"Even if he's fourth or fifth… I think that was in his head during the race in Hungary. But then you get one gift after another gift. Everything was right!"
Read more: Find out where Verstappen sits in PlanetF1's top 10 driver rankings as the season reaches its summer shutdown.
The Max Verstappen v Lewis Hamilton rivalry offers a counter to Coronel's claim
Verstappen himself says he has learnt that if he cannot win every race, then he must accept that and push for the maximum result. If you were to judge that theory against what has gone down so far in 2022 in his battles with Charles Leclerc and Ferrari, then you would say that he is backing up his words.
But, if you look back to the very heated scrap with Lewis Hamilton over the 2021 title, which was a far closer contest than the current one, then it was Hamilton consistently thinking of the bigger picture, while Verstappen rarely seemed willing to back down and play the long game.
So, while there is no doubt that Verstappen has become a more complete driver over his years in Formula 1, it is too early to say that Verstappen has completely moved on from that risk-it-all mindset.
Verstappen laughing all the way to a 2nd title
Max Verstappen has driven superbly, but has also had a helping hand from Ferrari along the way.