Max Verstappen changes his tune on Las Vegas after Grand Prix success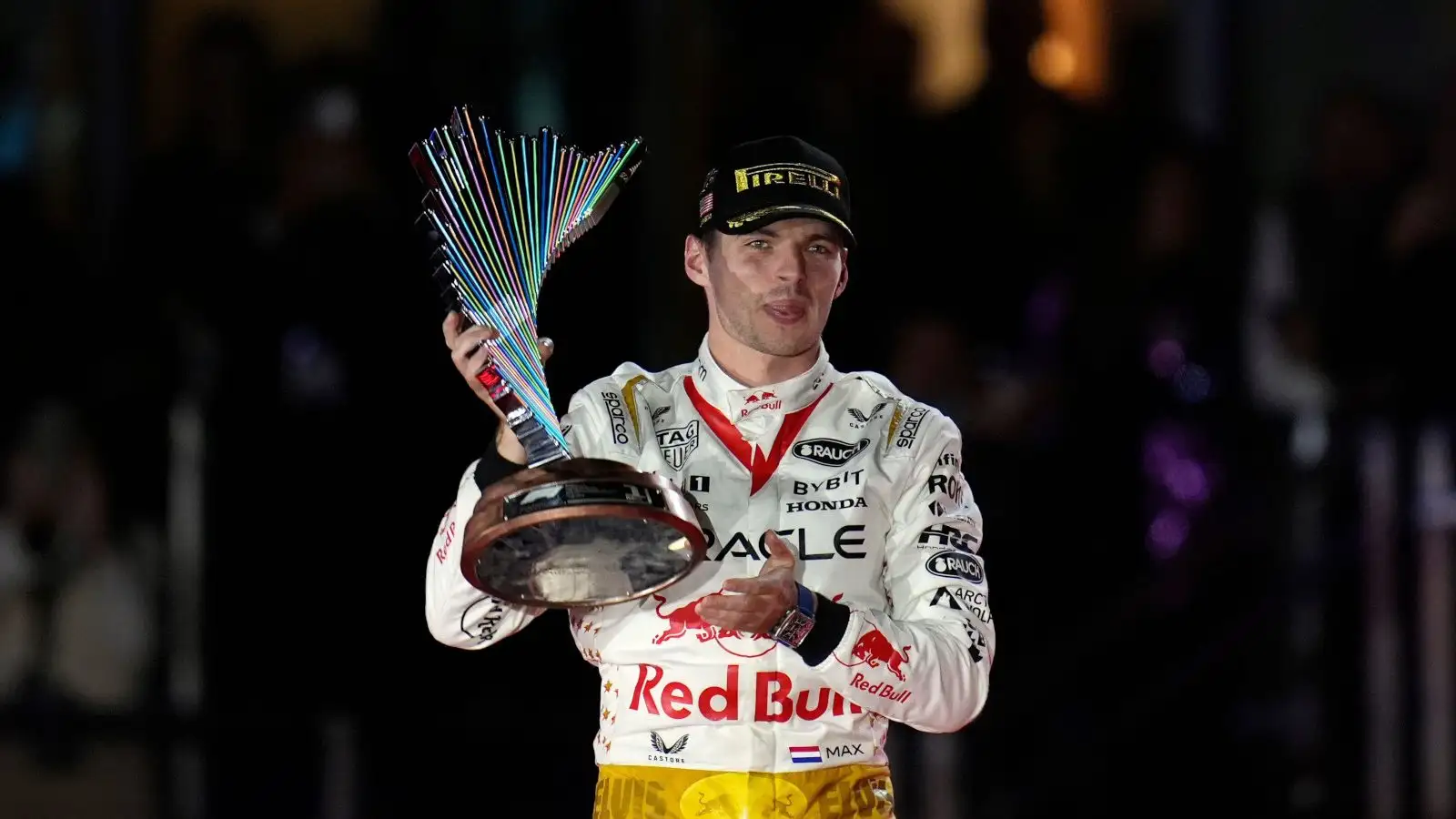 Grumbling about the Las Vegas Grand Prix weekend being more of a show than a race, Max Verstappen changed his tune after coming out on top in a thrilling three-way battle on Saturday night.
From saying the drivers looked "like clowns" in the opening ceremony to launching a passionate rant about Formula 1 needing to focus on the old tracks where fans "understand what we are doing", Verstappen has made his thoughts on Formula 1's newest Grand Prix well known.
His tune, however, did an aboutturn on Saturday night.
Max Verstappen: It was a lot of fun there
Lining up second to Charles Leclerc, Verstappen made quick work of passing the Ferrari driver only to be penalised for pushing him off the track in the process.
That set Verstappen up for a thriller as he was made to work for his 18th win of this season, passing several cars including his teammate Sergio Perez and Leclerc to lead heading into the final 13 laps.
But the win wasn't a done deal with Leclerc and Perez taking turns to hound him before Verstappen stormed across two seconds ahead of the Ferrari driver.
There was a notable smile on his face after that.
Asked by former Red Bull winner David Coulthard if the race and venue could be declared a success, Verstappen replied: "Yeah, it was. It was a lot of fun there.
"With the DRS as well that helped a lot for very good racing here. Also, I think the low degradation with the tarmac here you can really push on the tyres, which I think was good.
"So yeah, like so it was a lot of fun out there."
He added: "I hope everyone enjoyed it a bit. And we definitely did. Already excited to come back here next year and hopefully try to do something similar."
PlanetF1.com recommends
F1 2023: Head-to-head qualifying and race stats between team-mates
F1 schedule: When is the next F1 race and where is it being held?
Verstappen overcame a five-second penalty to win in Las Vegas
The action started early in the race for Verstappen with his pass on Leclerc for which he was handed a five-second penalty, forcing him to come through the field.
"It was a tough one," said the Dutchman. "I tried to go for it at the start. But yeah, I think we were both very quite late and then I just ran out of grip and we ended up a bit wide. The stewards gave me a penalty for that.
"And then of course I put us a little bit on the backfoot. I had to pass quite a few cars and the safety car again. So at that point, there really was a lot going on in the race.
"Once we the message to the end that we could go flat-out, I had to pass a few cars to get into the battle with them. But then you could clearly see with the DRS around here as very powerful.
"So even when you would take the lead, if the guy behind would stay in the DRS he would still have an opportunity to come back at you which I think created quite a lot of good racing here today.
"So it was definitely a lot of fun."
Read next: Las Vegas GP: Max Verstappen triumphs in chaotic race to keep winning streak alive