Verstappen: I don't care what Leclerc says
Max Verstappen has responded to some criticism from Charles Leclerc by stating that he doesn't care what the Ferrari driver says.
This year, in particular, Verstappen has made a number of controversial public comments, from stating that he wasn't impressed with team-mate Alex Albon's podium in Bahrain to claiming that, if he was a team boss, he'd sack a driver who didn't want to race after Romain Grosjean's crash.
In the paddock in Bahrain, Leclerc was talking to Ziggo Sport, and when asked what he found to be the most annoying thing about the Red Bull man, he chose that.
"Sometimes he can make silly comments in the media, but in the end, that's what makes Max," he responded.
I think we need personalities in Formula 1 and that's fine".
When told about what Leclerc had said, Verstappen was his usual self in response.
"I don't care what he says," the Dutchman told Ziggo.
"If he doesn't want to know what I'm saying, then he shouldn't read my
comments."
Just to make sure that there wasn't any doubt about whether he'd tone it down a bit after such comments from fellow drivers, he then took a shot at George Russell's reaction to his misfortune on his Mercedes debut.
"It's a good moment to dramatically lie down in front of the camera," he added.
Get your hands on the official Red Bull 2020 collection via the Formula 1 store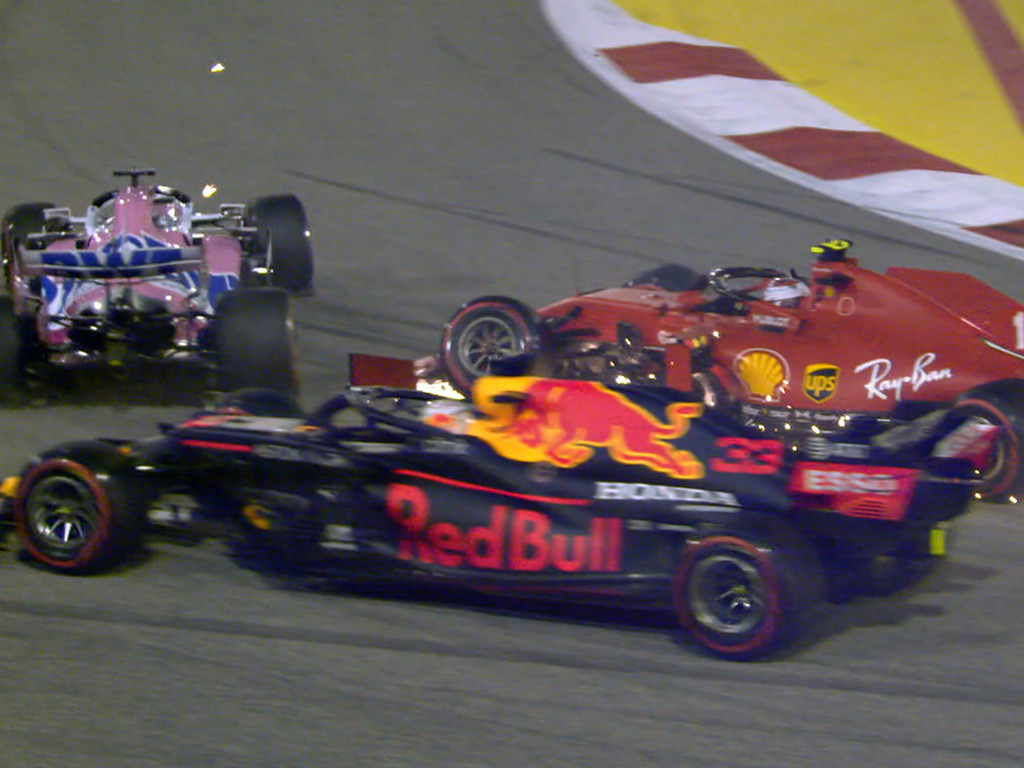 It's not the first time this week that Verstappen has been somewhat hostile towards Leclerc, with him calling the Ferrari man's move that took them both out of the last race "stupid".
"Valtteri had a moment in turn two and we came next to each other. Then I saw that the gap was getting smaller and I didn't want to have a Singapore 2017 scenario. So you brake earlier to stay out of trouble," he said after the incident.
"Then all of a sudden Charles arrived very late on the inside. That was an unnecessary risk. We're all in front, you can't suddenly gain two places there. That he passed me is fine, that can happen, but to try and outbreak Checo was very optimistic.
"I think he was too enthusiastic. It was totally unnecessary. There are now two cars in the wall and one at the back. I just think it was stupid and it shouldn't have happened."
As for what Verstappen did after he crashed out…
"Well, I had a gin tonic in the middle of the race, so that went pretty well," he told Ziggo.
"Of course I spoke to the press, but then I went back to the hotel. I have seen the last 20 or 30 laps, quite a bit of drama."
Follow us on Twitter @Planet_F1, like our Facebook page and join us on Instagram!