Max and Leclerc 'hated' each other during karting days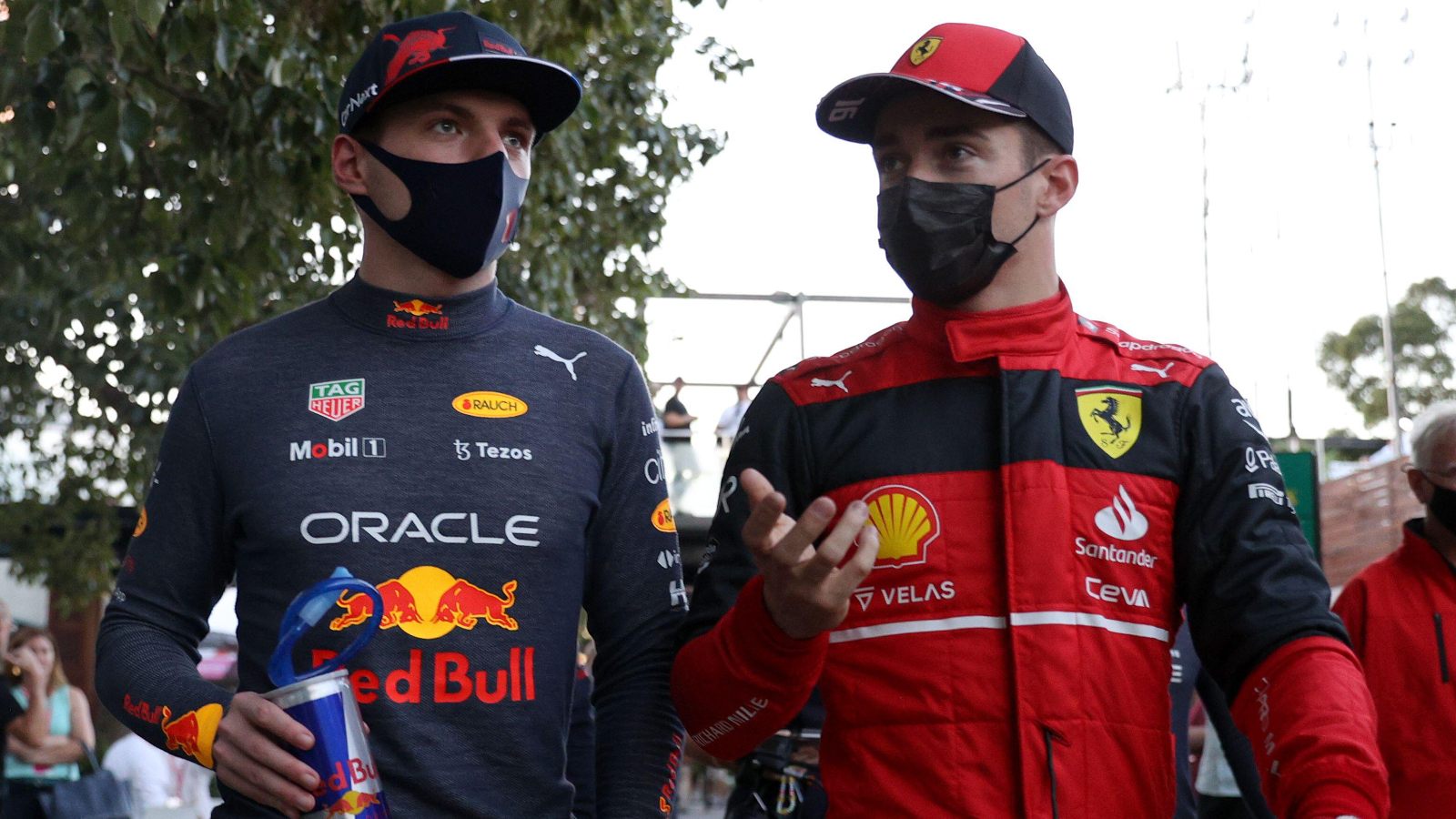 Charles Leclerc has revealed he and Max Verstappen "hated each other" during their karting days as the two now fight for the Formula 1 World Championship.
After three races, the 2022 Formula 1 World Championship appears to already be shaping into a two horse race.
Ferrari's Charles Leclerc leads the way having put in a near-perfect start to the season and the only man who seems able to keep pace with him is Red Bull's Max Verstappen.
The Dutchman may be sixth in the Drivers Championship, 46 points behind Leclerc, but provided Red Bull can fix the reliability issues that have dogged their season so far it stands to reason that with potentially 20 races left on the calendar, there is ample opportunity for Verstappen to close the gap.
It's a win ❤️
Soooo happy! Perfect weekend.
Forza Ferrari @ScuderiaFerrari pic.twitter.com/Hzhab92JwQ

— Charles Leclerc (@Charles_Leclerc) April 10, 2022
It is a rivalry that has played out before though as the two came up through the karting system together and while their performances on the track this season have so far been respectful, Leclerc hinted that was not always the case.
"It is going to be very close," Leclerc said of this season's title race. "It has always been very close.
"In karting, it was either me or him and that's why we hated each other at one point because very often it didn't end in the best way possible."
This week, Helmut Marko suggested some of the reliability issues the Red Bull is enduring may be as a result of Verstappen's aggressive style and while the 24-year-old did not entirely agree, Leclerc has said their driving styles differ.
"In which parts we are stronger or not [as drivers], I don't know," Leclerc said.
"We just have two very different styles of driving. In some days one will win, in some the other will. But I like it."
Verstappen also said he was unlikely to change his racing style because "that is how I am."
"I race exactly like I always race because that is how I am," he said.
"Everyone is different in their defence and their attack, and so far Charles and I race very well together because we know where we want to place the car and how much room we need to leave for each other. That works out really well for both of us.
"Charles is aggressive, too, and you can clearly see that. We have nice battles, but we don't touch."
Another Ferrari v Red Bull battle in Imola
Formula 1 is bracing itself for the resumption of Ferrari versus Red Bull at Imola this weekend.