Verstappen and Leclerc show their support for Hamilton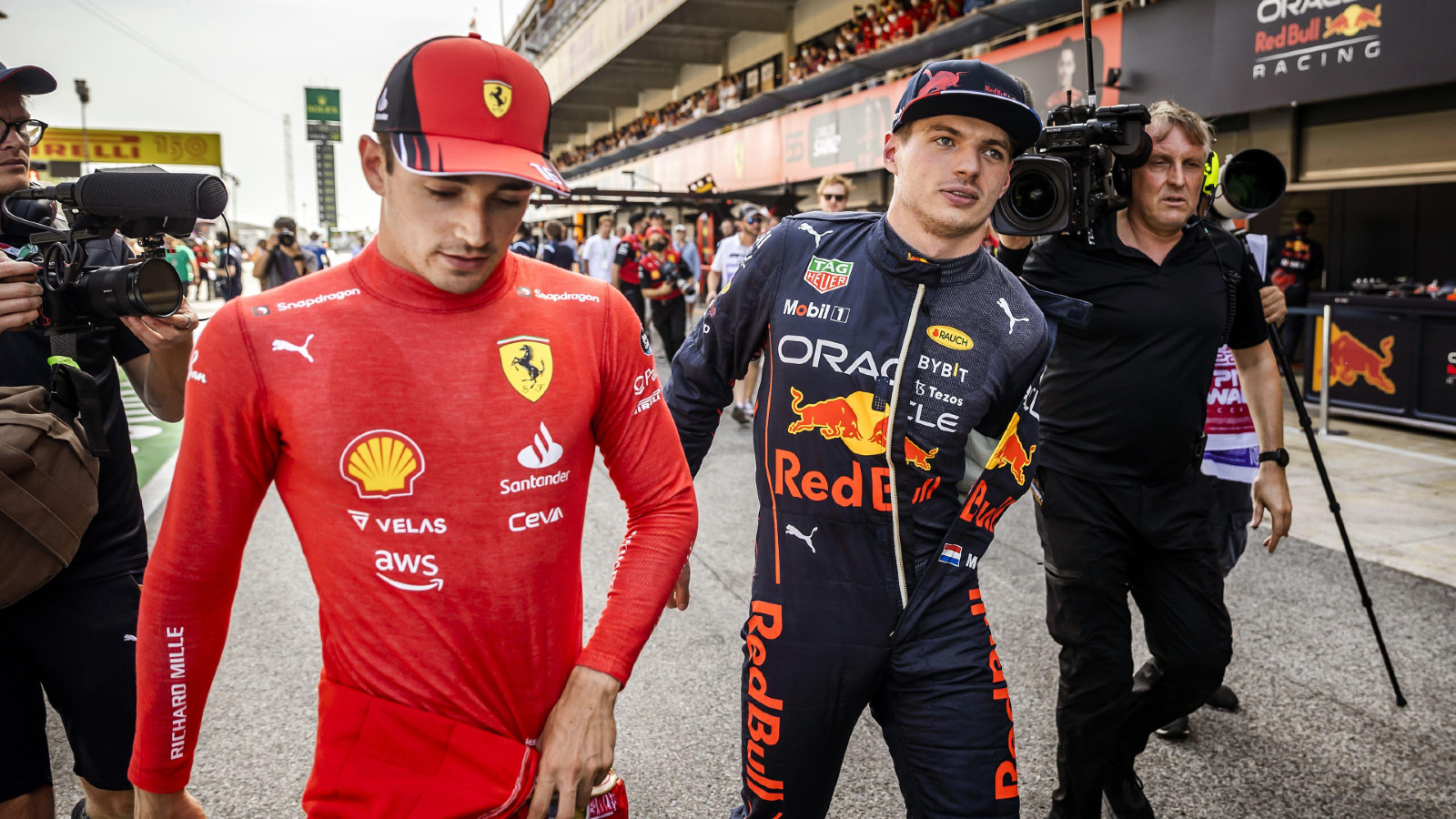 Max Verstappen and Charles Leclerc have both voiced their support for Lewis Hamilton, after Nelson Piquet used a racial slur against the seven-time World Champion.
The two title protagonists voiced their concerns about the behaviour of certain segments of the Formula 1 community, as the issue of racism has reared its head up in the days leading up to the British Grand Prix.
Former Red Bull reserve Juri Vips lost his backing from the company and was dropped from their junior programme, after using a racial slur while playing Call of Duty on a live stream. He has been given a reprieve by his Formula 2 team Hitech to see out the season.
Three-time Formula 1 World Champion Nelson Piquet used a racial slur while referring to Hamilton during an interview towards the end of the 2021 season, with the contents of that interview coming to light in recent days.
Piquet is facing a ban from the F1 paddock, and has also been suspended as an honorary member of the BRDC (British Racing Driver Club), and has issued an apology to Hamilton for his words.
With Hamilton weighing in on the situation ahead of the British Grand Prix weekend, he can count on the support of fellow F1 heavyweights Max Verstappen and Charles Leclerc.
"I think [it's a problem] all over the world, right?" Verstappen told Sky F1, when asked whether he condemned the words of Piquet, who is the father of his girlfriend Kelly Piquet.
"It's not only in Formula 1. I think it's not correct to use these words, but I think that already starts with education nowadays from a younger age, at home, at schools – you need to be taught these kind of things cannot be said or used in general.
"That's what we're working on. F1, together with Lewis, they are working on that for the future. All the drivers are behind that, we are all supporting that."
Leclerc said he believes the comments are reflective of a broader section of society's views, rather than being an issue inherent within the motorsport community.
"I think it is in general," he said.
"Obviously, the recent events show that we've got a long way to go in our sport, but I believe that is the reflection also of the whole society and we need to be better.
"Lewis deserves the respect obviously, he's a seven times World Champion, but there's much more to that. He's just a person, and I think everybody deserves respect. It's just a really big shame and it's very disappointing and sad to see that there are still people that don't understand this."