Marko gives all-clear on Max after 'cold virus'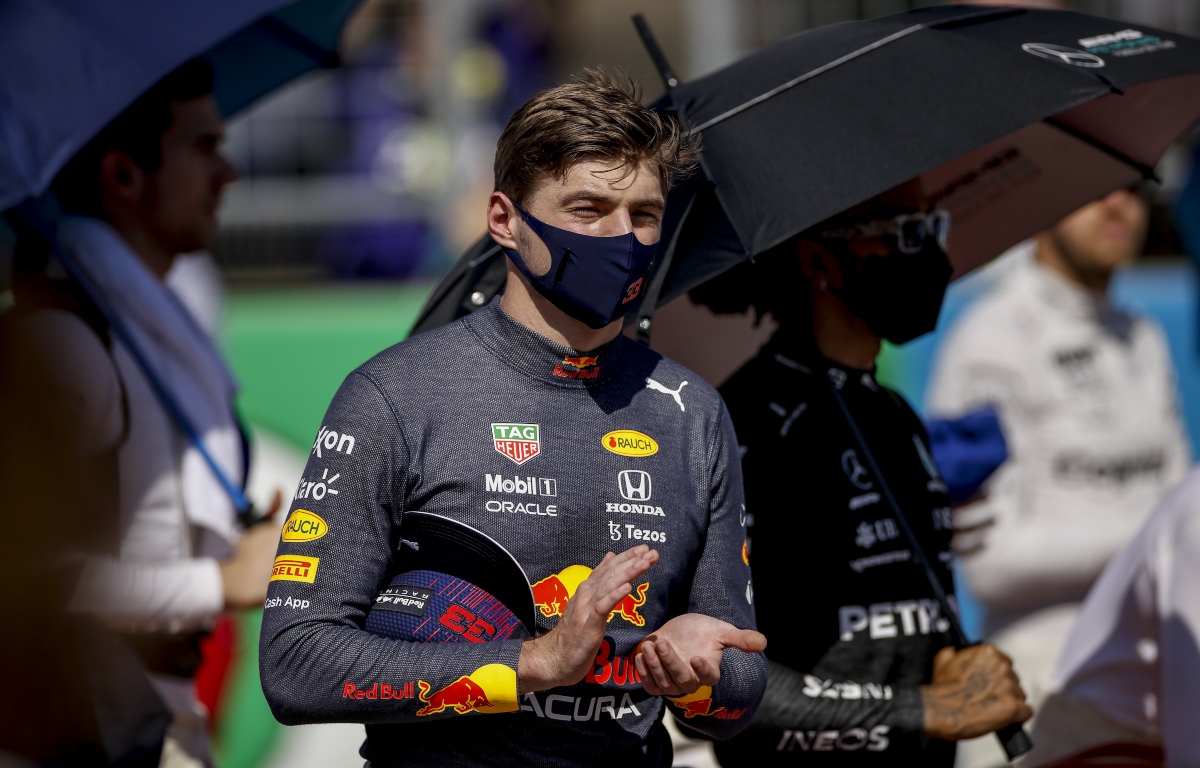 Helmut Marko says Max Verstappen was suffering from a "normal cold virus" in Austin and was never in any danger. 
The Dutchman was at his very best at the United States Grand Prix, putting in a stunning performance to hold off title rival Lewis Hamilton and claim a hugely important victory.
While he drove like a man in prime condition though, Marko revealed afterwards that he was in "poor health" and "went completely black in the eyes" at one point on race day.
According to the Austrian, it was only a brief illness though and nothing to be massively concerned about.
"He had a normal cold virus, which is still around even in Corona times, which made him a bit weak," Marko told Sport1.
"Only at the beginning of the race [in Austin] he didn't feel really fit. But he drank a lot in the cockpit, which then made it better.
"There was never any danger for him. On the contrary: the speed he showed in the race was unique.
"But not only that: the overview he had at every stage of the Grand Prix was also amazing.
"For example, he still had the capacity to point out during the race that now would be the right time to tactically engage team-mate Sergio Perez. This is usually the job of the engineers in the pits."
P1 🔥 We did it 🤘 Great job guys, @redbullracing and @HondaRacingF1, really really good 💪 And you fans, thanks for all the support, just amazing 🙌 #USGP 🇺🇸 pic.twitter.com/B6lBH2fG4y

— Max Verstappen (@Max33Verstappen) October 24, 2021
His victory in Austin gave Verstappen a 12-point lead over Hamilton in the standings with just five rounds to go.
He's widely expected to have the stronger car at the next two rounds in Mexico and Brazil too given that higher altitudes have favoured the Honda engine in recent years.
Marko expects that to be the case but says Red Bull won't take anything for granted and does predict that Mercedes will find the right set-up faster.
"Actually, the next two races in Mexico and Sao Paulo should traditionally suit us more than Mercedes because of the altitude," he explained.
"But we don't want to rely on that. We'll try to get the best out of our package, just like in Austin.
"If we succeed in doing that, I'm in good spirits. Mercedes can get the car to the point faster in the set-up. Our car is more complicated, so it often takes us longer.
"But if Max wins the next two races, we will have taken a big step towards the title."
PlanetF1 Verdict
Marko provides health update on Max Verstappen
Helmut Marko has given a health update on Max Verstappen after he was under the weather at the US GP.