Max ready to 'count sheep' in next Silverstone race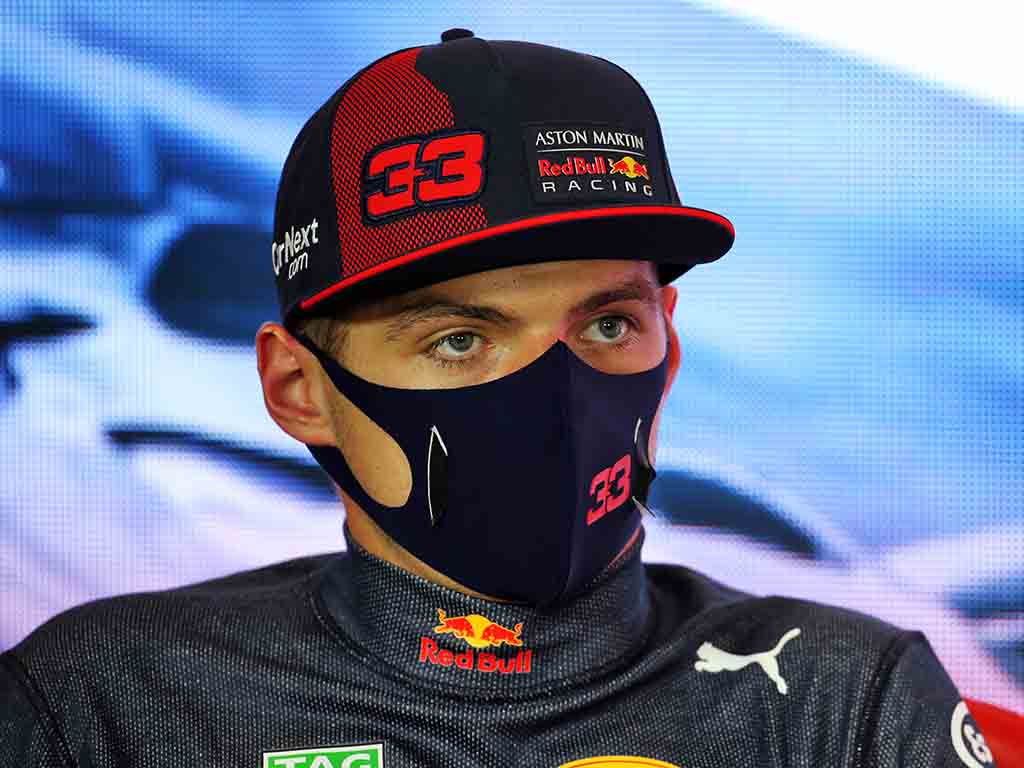 Max Verstappen has said he will probably end up "counting sheep" at the 70th Anniversary Grand Prix, which is also being held at Silverstone.
Sudden tyre punctures during the final stages of the British Grand Prix has provided a real jolt of excitement and buzz for the second part of the Silverstone double header this weekend, especially with the tyre selections set to be even softer than what was on offer for the first race.
But the Red Bull driver, who before the last lap chaos was running a very lonely race in P3, is not particularly looking forward to the event despite almost being the shock winner as Lewis Hamilton crawled over the finish with three wheels.
"I don't think it will change a lot," Verstappen told reporters when asked if the tyre situation gives him new hope heading into the second Silverstone race.
"I think everybody will probably end up doing a two-stop but also for me, I don't think there will be a lot of changes to the way I will be driving. So I'll probably be counting some sheep next to the track."
This actually happened, right? 🤯

Still processing those mad final few laps on Sunday!#BritishGP 🇬🇧 #F1 pic.twitter.com/8C2ABdNNTj

— Formula 1 (@F1) August 3, 2020
Verstappen's pessimism comes from the fact that Mercedes, in normal circumstances when their tyres suddenly don't go pop, are on another planet compared to their nearest rivals.
Verstappen added: "The gap is so big, c'mon! Maybe you find a tenth, or one-and-a-half, OK we are a bit closer – but it's not close enough.
"I'm trying but it's not possible at the moment. You have to be realistic. I mean you can dream, and you can hope but I think it's way more important to be realistic because that's how you move forward.
"If you keep dreaming about those chances, it's not going to happen. We just have to keep working."
Hamilton, meanwhile, is bracing himself for another serious challenge as he looks to extend what is already a whopping 30-point advantage at the top of the World Championship standings.
"One step softer is going to be a challenge for us all and no doubt will move us all to at least a two-stop," Hamilton said.
"And obviously our cars are a lot quicker this year, we're using the same tyres as last year, they weren't able to develop a better tyre to deal with the forces for this season.
"So it's going to be a serious challenge I think but everyone's in the same boat and naturally we'll get a much better understanding of the tyre life and what we can do to be better prepared next week for the softer set that they bring."