Max battled through cramp on final lap in Abu Dhabi
Max Verstappen kept pushing on through the last lap in Abu Dhabi even when his leg was cramping up – and his reward was the title.
The Dutchman had lost the lead off the line in Abu Dhabi to Lewis Hamilton in an epic title decider where both contenders began the race level on points.
Verstappen made an attempt to re-pass, generating the first controversy of the day as Hamilton took to the run-off area and retained P1, with the stewards deciding no investigation was necessary.
From then on it was Hamilton in control, and even a pit-stop under the Virtual Safety Car, as well as some stern defence from Sergio Perez against Hamilton, could not bring Verstappen back into contention for victory.
Verstappen and Red Bull then needed a miracle and as it turned out, Nicholas Latifi provided that miracle with his crash triggering a Safety Car to bunch the pack up, allowing Verstappen to dive into the pits for a 'free' stop, fit fresh soft tyres and rejoin the pack still P2.
The lapped cars were controversially cleared between he and Hamilton, providing a clear path for Verstappen to overtake when the track went green for one final lap, in the process becoming Formula 1 World Champion for the first time.
But as Verstappen lined up Hamilton for that pass into Turn 5, he was battling cramp in his leg.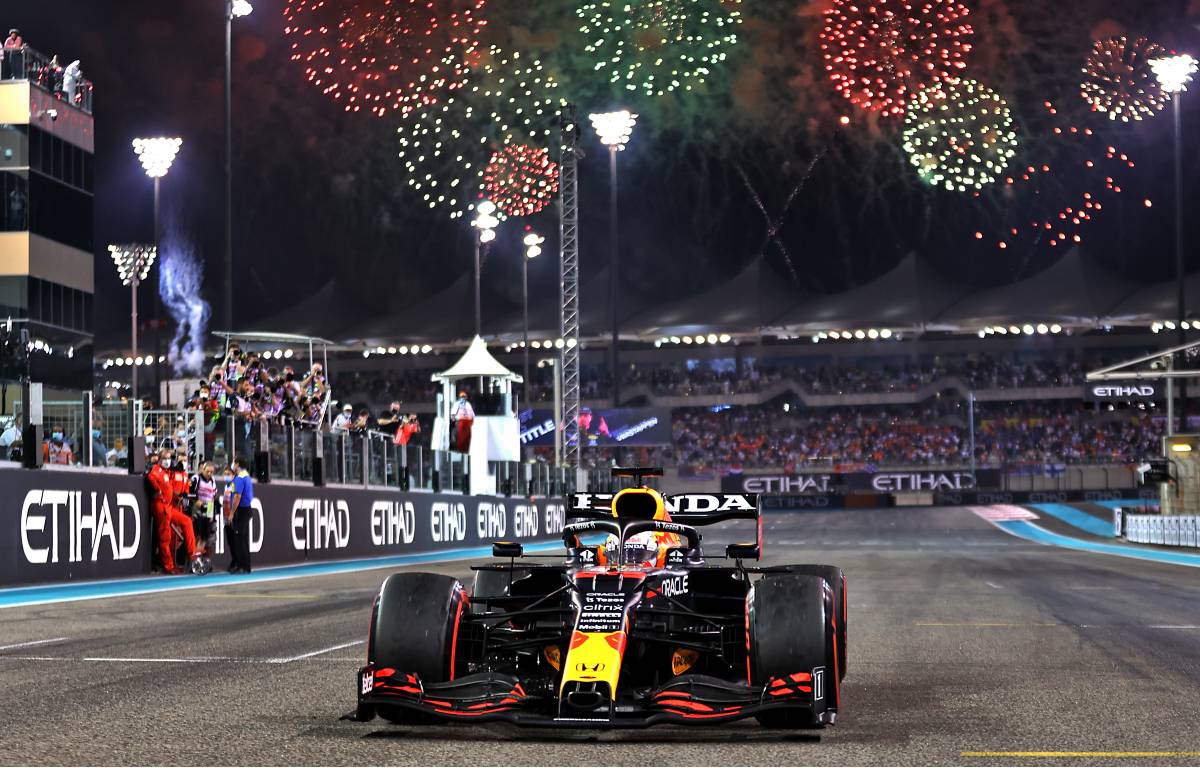 "I'd seen Lewis have trouble warming up the hard tyres. I stayed close and with the soft tyres it was easier," he told Auto Motor und Sport.
"I had massive cramp in my leg and was happy I was able to relieve it briefly in Turn 5. But then the straights came again."
Verstappen's mum has admitted Hamilton was the stronger driver in Abu Dhabi and without that Safety Car, Verstappen himself concurs it would not have been possible to catch Hamilton.
"I wouldn't have caught up with Lewis, even with new tyres it wasn't easy," he said.
Verstappen had played down the importance of winning the title, but his outpouring of emotion told the true story once he crossed the line.
It was a special day for Verstappen in Abu Dhabi as his father Jos, as well as family, friends and companions from his karting days were all there to watch him become champion.
"My dad used to drive with me all over Europe. The World Championship title has always been the goal," said Verstappen.
"Now this is happening, it's just crazy. And especially because many of my companions from karting times, friends and my girlfriend were there.
"I got very emotional on the in-lap – because nobody could see me there."
Verstappen praises Hamilton after tough season
Max Verstappen has praised Lewis Hamilton as a great sportsman after a tough season.