Ronaldo 'amazing example' of career longevity – Max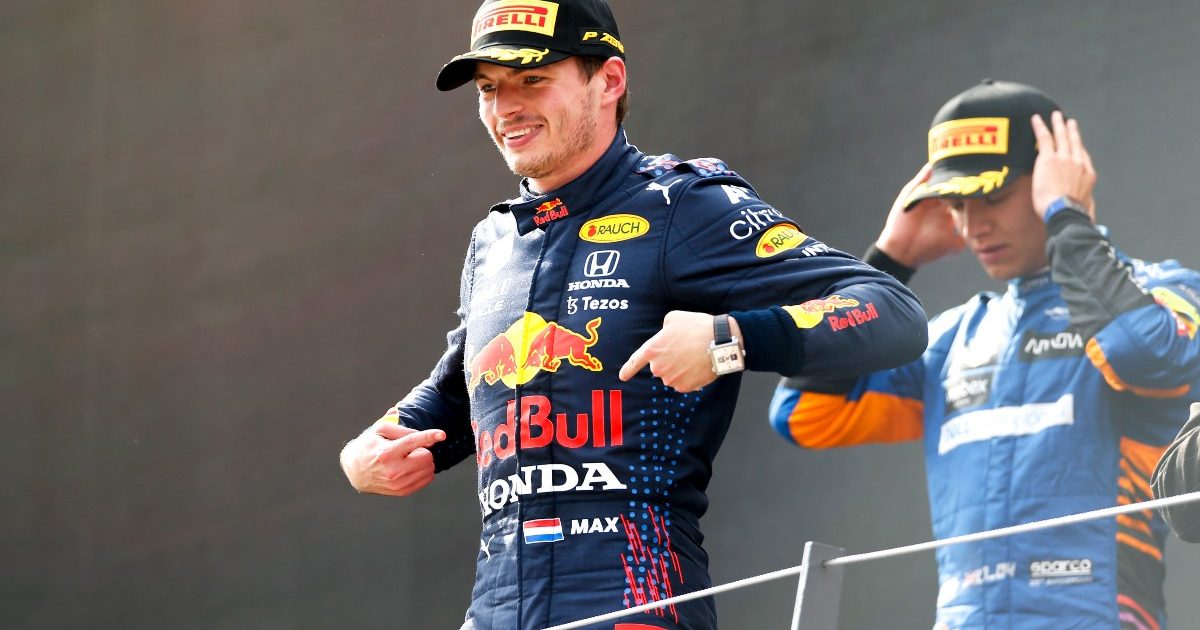 Max Verstappen has given an insight into how he could still be performing at the highest level in his mid-30s – like Lewis Hamilton and Cristiano Ronaldo.
The World Championship leader is only 23, so he still has a dozen years or so before he reaches the age of those global superstars – two of the most successful sportsmen on the planet who were born only a month apart early in 1985.
Neither Hamilton nor Ronaldo is experiencing any sizeable drop in their level despite having reached the 'veteran' stage, with the seven-time World Champion in particular still at, or very close to, his peak having just signed a two-year contract extension with Mercedes.
If anything, such careers are becoming more enduring due to the standards of physical fitness sportspeople can sustain, as evidenced in recent years by tennis stars Novak Djokovic and Serena Williams, while this summer Phil Mickelson became golf's oldest Major champion just weeks before his 51st birthday.
Verstappen thinks a Formula 1 driver's talent is evident at an early age, but that there is a variety of areas in which they can develop as time goes on to become the complete package – and hopefully a World Champion.
Check out all the latest Max Verstappen merchandise via the official Formula 1 store
"I think in terms of pure pace, I don't think you actually improve a lot because you either have that talent or not," Verstappen, who holds seven different F1 'youngest to' records, told Crash.net.
"You cannot be quick one year and then slower. It's more like by experience over the years I think you understand more of the car, of the tyres, the tracks you've been to, bad and good situations you've been in. It's all about the small details at the end of the day that make the difference in Formula 1.
"That just gives you that little bit more confidence, preparation and understanding in those decisive moments to pull out a good lap, or just be competitive in general.
"I think that just gets better every year and you never stop learning. When you are 35 or 36, you have that experience in your bag."
Verstappen drew a comparison with Ronaldo, who has changed his game significantly over the years to ensure he remained at the top.
"It's like a football player – sometimes they can lose a bit of speed, but they can compensate by just reading the situation better than maybe five years before when they would maybe sprint a bit faster but not fully understand the awareness," said the Dutchman.
"For me, I think Ronaldo is an amazing example. For sure he's not at the same speed as he was five or six years ago, because you do slow down when you get older in terms of purely running.
"But I do think he improves by awareness and just by the experiences he has on the pitch, for example."
Follow us on Twitter @Planet_F1 and like our Facebook page