Max wants Formula 1 to be flat-out racing
Max Verstappen isn't a fan of all the saving this, looking after that in Formula 1. He'd rather drivers could just push flat out.
Formula 1 cars are designed to be the fastest, wildest racing machines at the pinnacle of motorsport, and in qualifying that is put on full show as drivers give it everything they have to find that extra tenth and gain crucial positions on the grid.
However, in the modern era of Formula 1, that all changes come race day.
These days drivers have to make sure they are saving fuel to reach the end, manage the tyres so they do not fall off a cliff, and if they fall into the midfield back off to avoid running in the dirty air of the car ahead, instead picking the right moment to attack.
And Verstappen really isn't a fan of all this management.
"You know what the problem is, you just can't overtake with these cars, at least not on most circuits. That's why you always want to go for a one-stop," Verstappen said in conversation with David Coulthard for sponsor CarNext, as quoted by Racingnews365.nl.
"That way you can let yourself fall back a bit afterwards, causing the person behind you to get stuck. At that point it's up to you as a driver to keep the tyres in one piece until the end of the race after the pit stop. On other circuits, however, we sometimes even have to go off the gas to save fuel, because the fuel tank is not big enough to go full throttle all the time.
"It would be better, also for the tyres, if the cars were a lot lighter."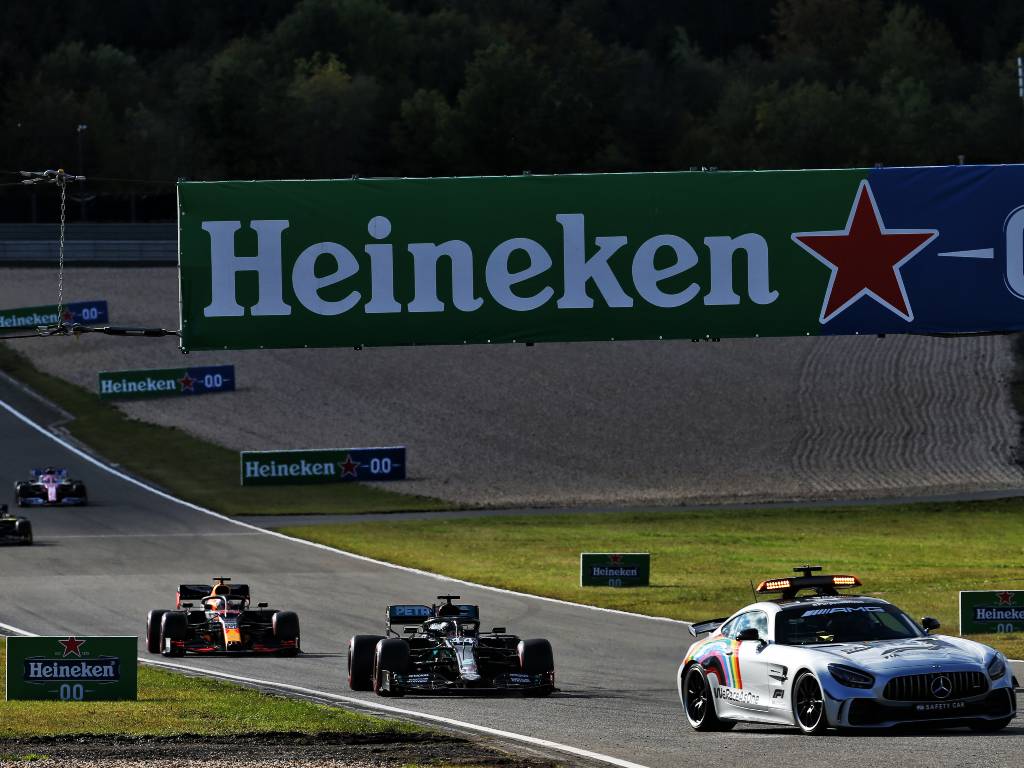 Back at the Nurburgring, which hosted the 2020 Eifel Grand Prix, we did get the chance to see the drivers scrapping with all they had after the conclusion of a late Safety Car period.
"We had twelve laps to go, drove on low fuel and new tyres and we could really push. You could see that in the lap times," said Verstappen as he recalled the event.
"They were only about two and a half to three seconds slower than in qualifying. That wasn't bad."
The Eifel Grand Prix was ultimately won by Mercedes' Sir Lewis Hamilton who crossed the line 4.47 seconds clear of Verstappen in P2.
Follow us on Twitter @Planet_F1, like our Facebook page and join us on Instagram!