Max Verstappen reacts to Daniel Ricciardo returning to Red Bull team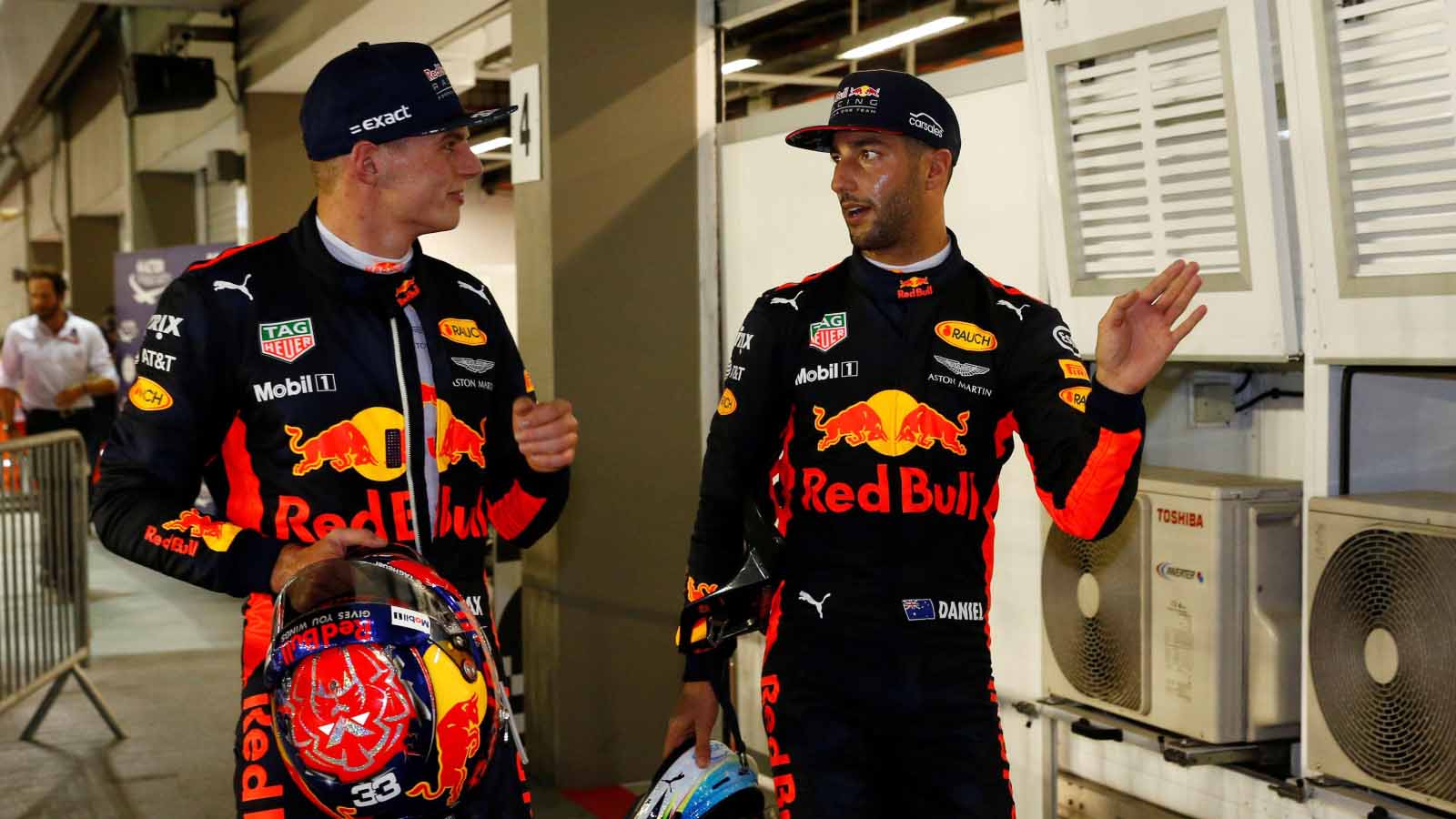 Max Verstappen thinks Daniel Ricciardo is returning to the team with which he should have stayed after his Red Bull reunion was confirmed.
Ricciardo, dropped by McLaren a year before the end of his contract, will be the official third driver at Red Bull in 2023 when Verstappen and Sergio Perez remain their racing duo.
The Australian competed for Red Bull himself between 2014 and 2018, winning seven races, and for most of the last three of those seasons he had Verstappen as team-mate following the Dutchman's promotion from Toro Rosso.
Moving on to Renault and McLaren for two seasons apiece, Ricciardo managed only one more victory and two podium finishes between 2019 and 2022.
His former, and future, colleague Verstappen thinks the 33-year-old probably made the wrong decision when he opted to take a different path at the end of 2018 when a renewal had been on the table from Red Bull.
"It would have been better for Daniel if he had stayed longer at Red Bull at the time," Verstappen told Formule1.nl.
"I did talk to him about it. It's also about feeling comfortable somewhere. That was no longer the case at one point.
"Then you have to look at alternatives and make the trade-off between sporting success and feeling good somewhere.
"However, I do know everyone at Red Bull had his best interests at heart. Instead of leaving, he could have talked to the team about it. But it turned out the way it did."
It was widely thought Ricciardo had left Red Bull because he felt the team were prioritising the emerging talent of Verstappen over him, and therefore headed to a team in Renault who would be prepared to make him their leader.
Relations were somewhat strained between Verstappen and Ricciardo at times during their Red Bull partnership, especially when they collided and both crashed out of the 2018 Azerbaijan Grand Prix, but they share a friendly relationship these days.
"Now Daniel will be reserve driver with us, we don't have to start missing his character in Formula 1," added Verstappen, who nevertheless opined it is "a loss for the sport" that Ricciardo will not be racing in 2023.
"Daniel comes across well and laughs a lot but, in the end, it's not about the laughs it's about the performances.
"Daniel has certainly delivered those in the past, but in Formula 1 the rule is that you are only as good as your last race."
Read more: Daniel Ricciardo explains his rationale behind returning to Red Bull