Key footage missing in stewards' Verstappen decision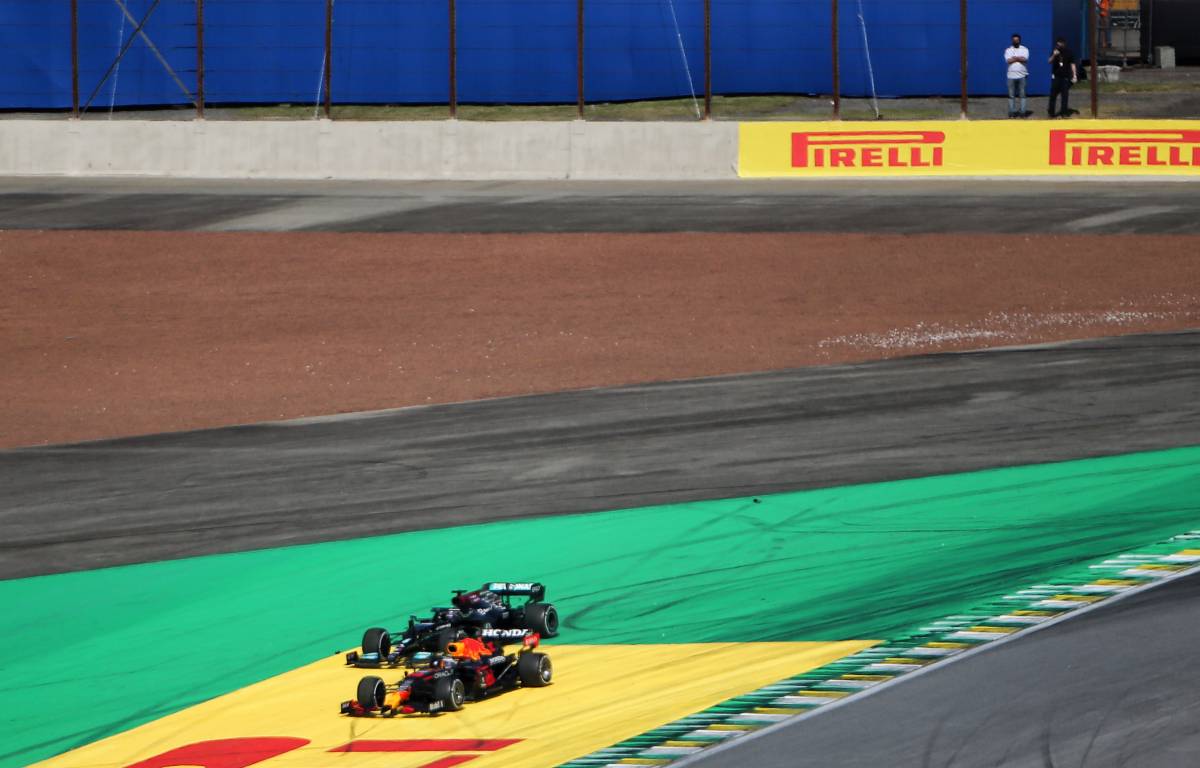 Michael Masi has confirmed the stewards had no access to Max Verstappen's forward-facing onboard camera when assessing his Interlagos incident with Lewis Hamilton.
On lap 48 of the Sao Paulo Grand Prix, both of the World Championship protagonists ran off the track as a significantly faster Hamilton was trying to overtake race leader Verstappen.
Verstappen had the inside line and forced the Mercedes onto the run-off area, the Red Bull following suit in going beyond the track limits.
The Dutchman held his lead for another 11 laps until Hamilton made another attempt stick and went on to win by over 10 seconds, reducing his World Championship deficit to 14 points.
Both Red Bull and Mercedes quickly contacted race director Masi after the initial incident.
Red Bull sporting director Jonathan Wheatley said it was "all about letting them race", while his Mercedes equivalent Ron Meadows called for Verstappen to be penalised. Masi informed him the incident had been noted but that it was "one of those" and no penalty was issued.
During the race, no footage from Verstappen's forward-facing onboard camera was shown, which would have revealed how he was steering his car, and Masi subsequently stated the stewards had made their decision without having those images at their disposal.
Loving the modifications to the Interlagos circuit 😍 #F1 https://t.co/YwsO8dF8Wn

— PlanetF1 (@Planet_F1) November 14, 2021
Admitting the forward-facing shots from the Red Bull could "potentially" have been definitive, Masi, quoted by The Race, said: "We didn't have access to it."
He also said the footage will be reviewed retrospectively along with other angles that were not available at the time.
"It hasn't been obtained but it's been requested," said the Australian. "That will be downloaded and we'll have a look at them."
As the incident was merely noted and not investigated, it meant the stewards will not have reviewed the telemetry from Verstappen's car highlighting his corner entry speed, braking point and steering inputs.
There have been suggestions of inconsistency from the stewards given that at other races this year, most notably the Austrian Grand Prix, penalties for similar types of incident were freely handed out.
"I disagree it's inconsistent," said Masi. "You have a look at it and as I've said many times before, you judge the incident on its merits and you look at all of it.
"Let's not forget we have the overall 'let them race' principles and looking at it with all of the angles we had available, that philosophy was adopted.
"If you look at the proximity of the cars heading into the apex, where it is, the nature of the corner, the fact both cars went off, neither car lost position or anything like that, probably the general view for the benefit of everyone was to let them race."