Max bemoans 'too much degradation' after 'difficult' day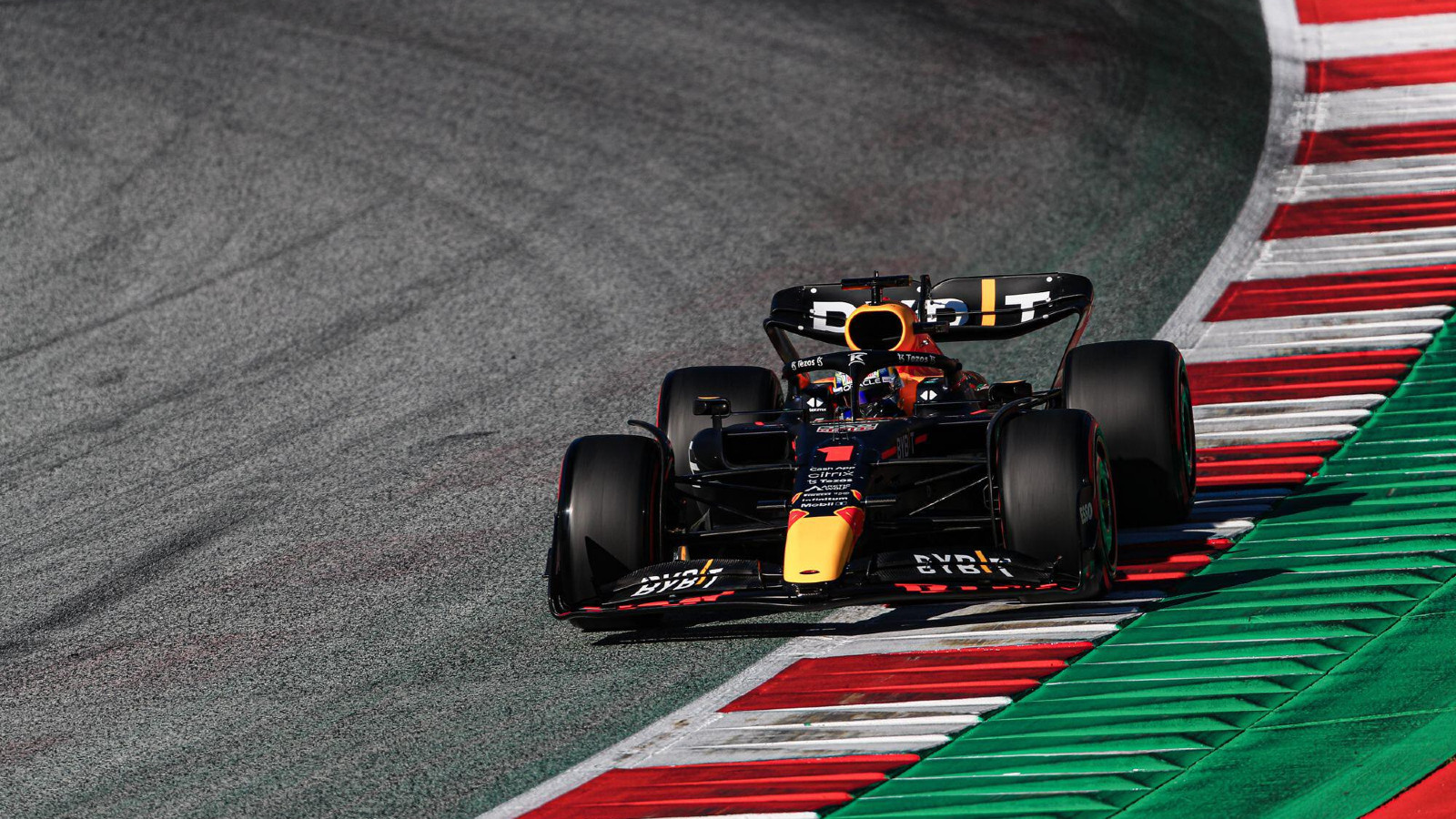 Red Bull's Max Verstappen has revealed excessive tyre degradation was to blame for his inability to race Charles Leclerc for victory.
Verstappen came home just over 1.5 seconds behind his title rival at the end of a tricky Austrian Grand Prix.
Having led away from the front when the lights went out, Verstappen wasn't able to pull away from the Ferraris behind and was powerless to prevent Leclerc from overtaking him twice during the Grand Prix as Red Bull attempted to put pressure on Ferrari by employing an aggressive two-stop strategy.
While Leclerc led with ease in the closing stages, Ferrari's race win came under threat as Leclerc began to encounter throttle problems that allowed Verstappen to come back at him – ultimately falling short.
"Yeah, it was a tricky day," Verstappen admitted, having lost just six points to Leclerc as a result of scoring the fastest lap point.
With the Dutch driver having radioed in about having had "ridiculous" traction as he lost out to Leclerc out of Turn 3 on the second overtake, Verstappen explained he just had too much tyre degradation.
"It really seemed like we were struggling quite a bit with the tyres and basically, that continued on every single compound," he said.
"So yeah, [I had] too much degradation to really attack Charles especially. But nevertheless, still, you know second place is a good result for us on a difficult day."
Having had some good wheel-to-wheel scraps with Leclerc during the race-defining overtakes, Verstappen said he was pleased to have had respectful racing with his rival: "Oh, of course, like it has been already the whole year. So I think that's great to see."
Team boss Christian Horner took to team radio to perk Verstappen up after crossing the line, saying: "Good effort mate. Just need to understand the deg[radation] in the middle of the race, the pace at the end was really strong."
With the amassed Dutch fans going home without a Verstappen win at Red Bull's home race, Verstappen was asked about the extent of the home support he encountered as the drivers had to negotiate their way through plenty of orange smoke.
"It's a great colour anyways, so I don't mind to drive through it!" he said.
"But you know, it's great to see so many fans coming here to Austria. Of course, I couldn't give them a win today, but I think second is still a decent result."