Max Verstappen addresses whether he is racing differently in 2022 to '21
Red Bull's Max Verstappen has explained how he believes racing in wheel-to-wheel battle has changed under the 2022 regulations.
The Dutch driver is noticeably calmer when in direct combat with another driver this season, after the dramatic and controversial incidents that marred the 2021 championship.
While Verstappen and Mercedes' Lewis Hamilton collided or had near-misses on regular occasions during their titanic 2021 title fight, Verstappen has had no such dramas this year when he has gone to battle with Ferrari's Charles Leclerc.
It has led to pundits and commentators speculating on whether Verstappen is taking a different approach to his racing this year, or whether the Dutch driver is merely in the luxurious position of enjoying a smooth championship as Ferrari have imploded on the reliability and strategic fronts.
Is Max Verstappen racing differently in 2022?
Asked directly whether he has taken a different mentality to racing in 2022, Verstappen said the change of regulations has played a big part in any different approach – due to there being more overtaking opportunities than with the older generation of cars.
"I think the last few years, the focus was a lot on qualifying because at some tracks it was super-hard to follow," Verstappen told media on Thursday at Zandvoort.
"The cars just got a bit uncontrollable when you got really close, unless you had a big pace advantage or tyre advantage.
"Now, at least you know even if your qualifying wasn't great, there is a chance you pass them anyway in the race if you have good race pace. That's nice."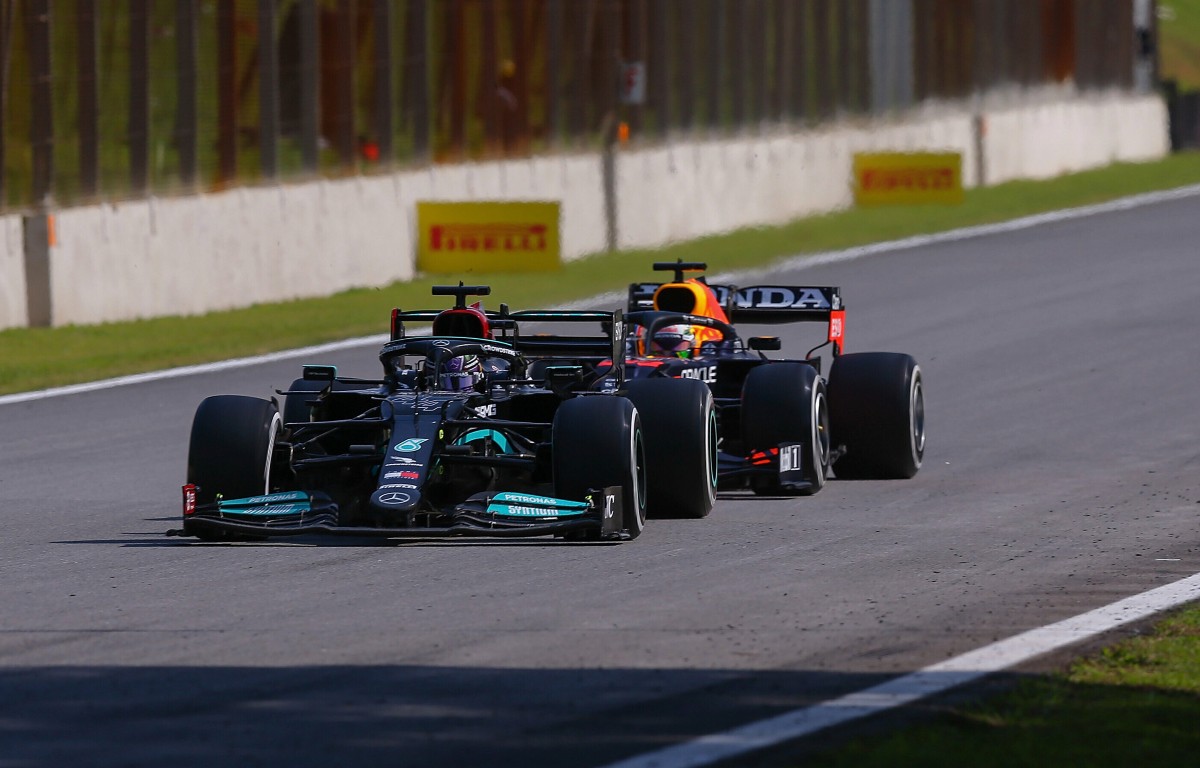 But Verstappen also hinted a different approach has also been taken dependent on the car he is racing, suggesting the way he battles childhood rival Leclerc is not quite how he battled seven-time former World Champion Lewis Hamilton.
"Of course, every year is different anyway, in terms of who you are fighting, or a team you are fighting," he said.
"But these cars are… yeah, a lot more enjoyable to battle with. And I hope now, in the coming years, with the regulations stabilising a bit, it will only get better and just in general that everyone gets a better understanding.
"So then all the teams can close up a little bit more, so you have more cars battling at the front. Basically, a bit of what we saw in Hungary. Of course, we were a bit out of position so we had to move forward, but at least there were three teams effectively battling for the win."
Did Max Verstappen prefer racing the 2021 machinery over '22?
With the Dutch driver at the forefront of F1 for the final year of the previous regulations, as well as the first year of the new regulations, Verstappen was asked whether he preferred racing with the RB16B or the RB18.
"I think from pure feeling and sensation, I prefer last year's car, like over a lap," he offered.
"But I have to say, I think it has mainly to do also with the weight increase of the car. In the low-speed, it's a bit more of a struggle.
"So because you have to run the car really stiff, compared to last year, but the high-speed is nice with the new cars. I think they are quite stable there.
"So it has a few positives. But I think at the end of the day, they are designed to make the racing better. And that definitely improved a bit, so we should be happy with that. But over one pure lap, I think last year's car was really nice."