Helmut Marko says Max Verstappen is in a "completely different" title fight compared to Sebastian Vettel's first championship-winning year.
The Red Bull motorsport advisor saw each of Vettel's title-winning years at the team from within, and does not believe there are parallels to be made with his former driver – as Verstappen is in a straight fight with one other rival in Lewis Hamilton.
Dr Marko described the fight this year as being "at the very highest level", but it does not bear comparison to how Vettel overcame the rest of the field in 2010.
"That was a completely different situation," Marko said when asked about how Verstappen and Vettel's battles stacked up, speaking to Auto Motor und Sport.
"Back then there was a total of four drivers in the championship fight. In addition to our drivers, there was [Fernando] Alonso and Hamilton.
"This time it's a duel at the very highest level between Hamilton and Verstappen. I think the intensity is different. Verstappen has been a lone ranger for most of the season because [Sergio] Perez had a bad run in qualifying. Similar to how Hamilton was in Austin."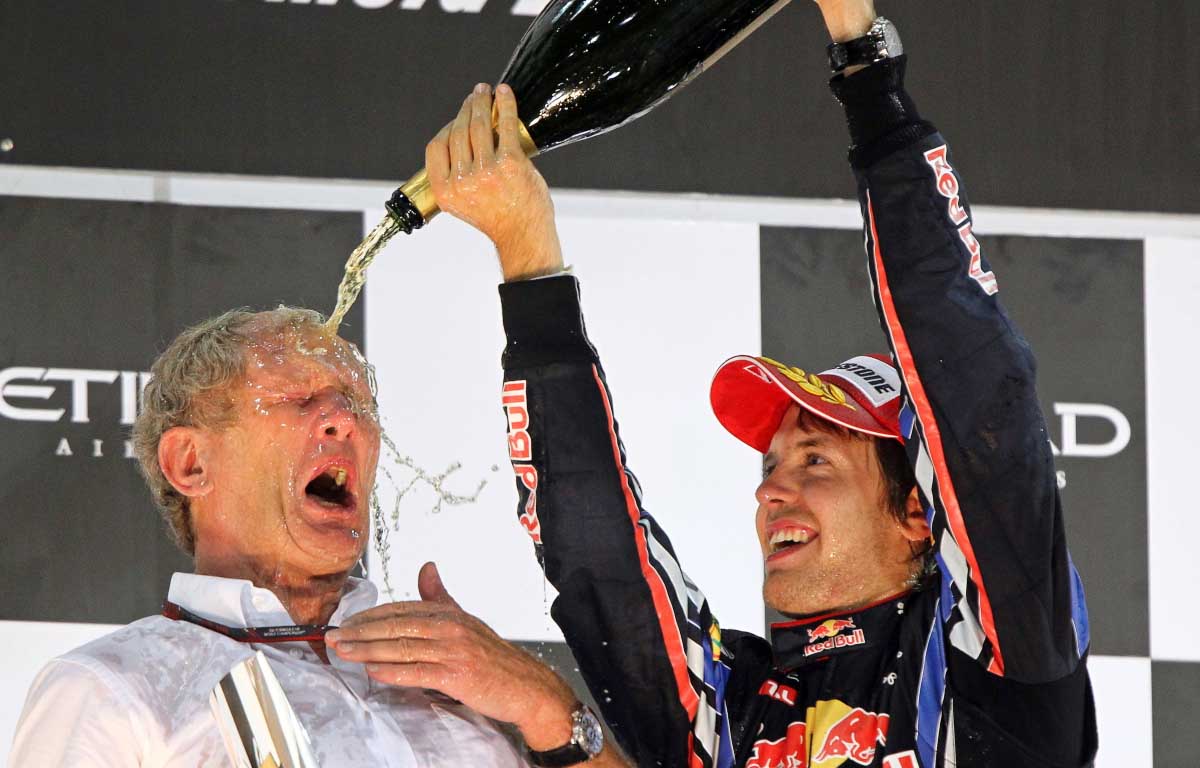 Hamilton and Verstappen have been locked in an intense fight for the title all season, and Red Bull appear to have made strides with their car to edge slightly ahead of Mercedes in the pecking order. Formula 1's director of data systems Rob Smedley said recently he would prefer to pilot the Red Bull in the remaining races having had access to the sport's data insights.
But when asked if it is the car or driver which has made the most difference this season, Marko feels differently to Smedley.
"The driver," he stated. "First of all, both teams have to be as faultless as possible, which neither Mercedes nor we have managed to do so far. Whereby the mistakes are minimal in terms of strategy, preparation, pit-stops. So the whole package has to be right.
"But you can see Bottas has a good day here and there and is at the front. The same goes for Perez. But nobody can keep up with the two top guys. The driver makes the difference."
Regarding the title itself, Verstappen has remained calm about the prospect of losing out on this year's title, maintaining he does not feel like this season is make or break for him.
Marko echoed the Dutchman's sentiments overall, but insisted winning both titles remains the priority for the team this year and the numbers back up how dominant Verstappen has been.
"Life certainly goes on, but the World Championship title is something very, very important for him – and for us," said Marko. "There is no question about that.
"It would be a big disappointment for Max if he didn't win it. If you take the statistics – how many kilometres we have led, we have more race wins, our retirement in Baku. There was a certain superiority but it was not reflected in the score."