Verstappen dismisses 'dominant' label after Imola win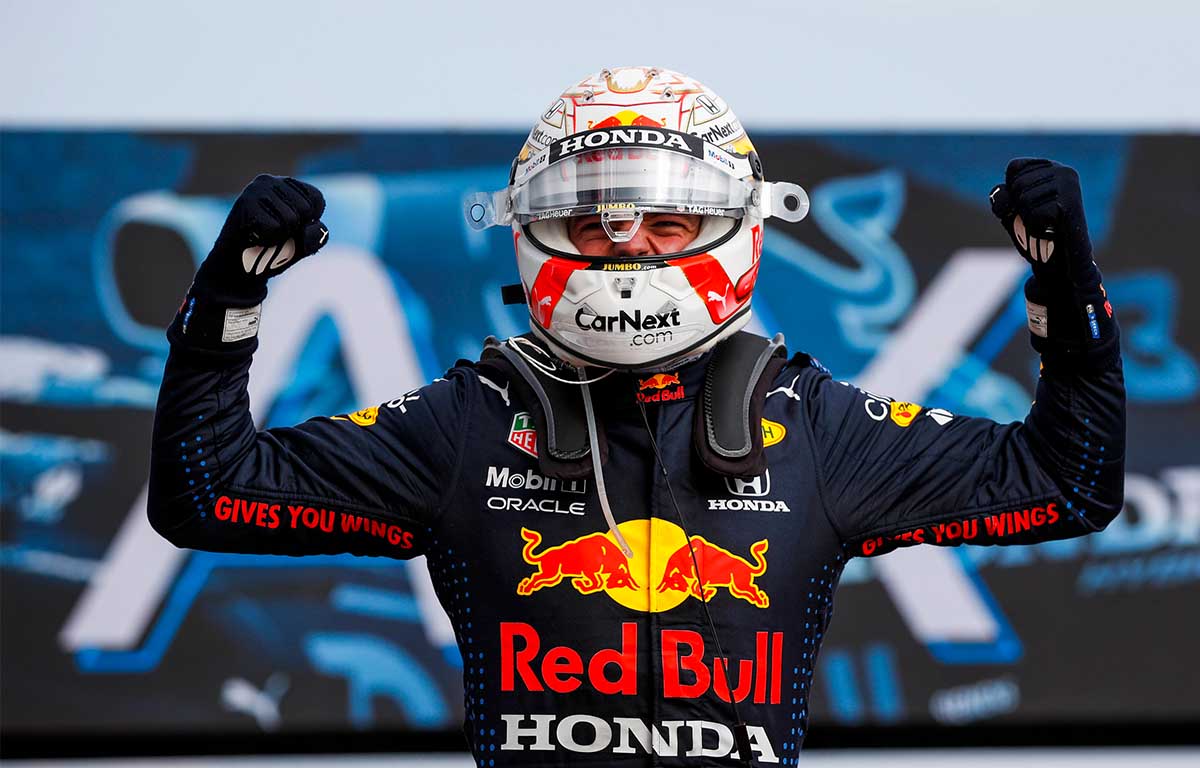 Max Verstappen was "very happy" with his win at Imola, but dismissed the idea his car was dominant during the race.
Verstappen was tipped by many to get off to a winning start to the season in the first race of 2021 in Bahrain a few weeks ago, but he narrowly missed out to Lewis Hamilton.
The Dutchman was on top by 22 seconds when it came to the Emilia Romagna Grand Prix, though, despite starting the race behind Hamilton and Red Bull team-mate Sergio Perez.
His win was helped by a Hamilton error which cost the Brit valuable time and he was made to climb his way back up the grid from P9 after the session restarted following a red flag.
Speaking to Sky F1, Verstappen said: "I don't think it was dominant. Lewis was following me quite well and for him to come back from P9 or P8 to P2, it shows that they have a lot of pace in the car as well so we shouldn't get ahead of ourselves.
"I think we just did everything well in these conditions. We made the right calls, great start, made the right calls with the tyres, stayed out of trouble, so that's how we, I think, at the end of the day won the race, but there are no guarantees and we still have to work hard to improve because they are very close, but still for now I am very happy with the result."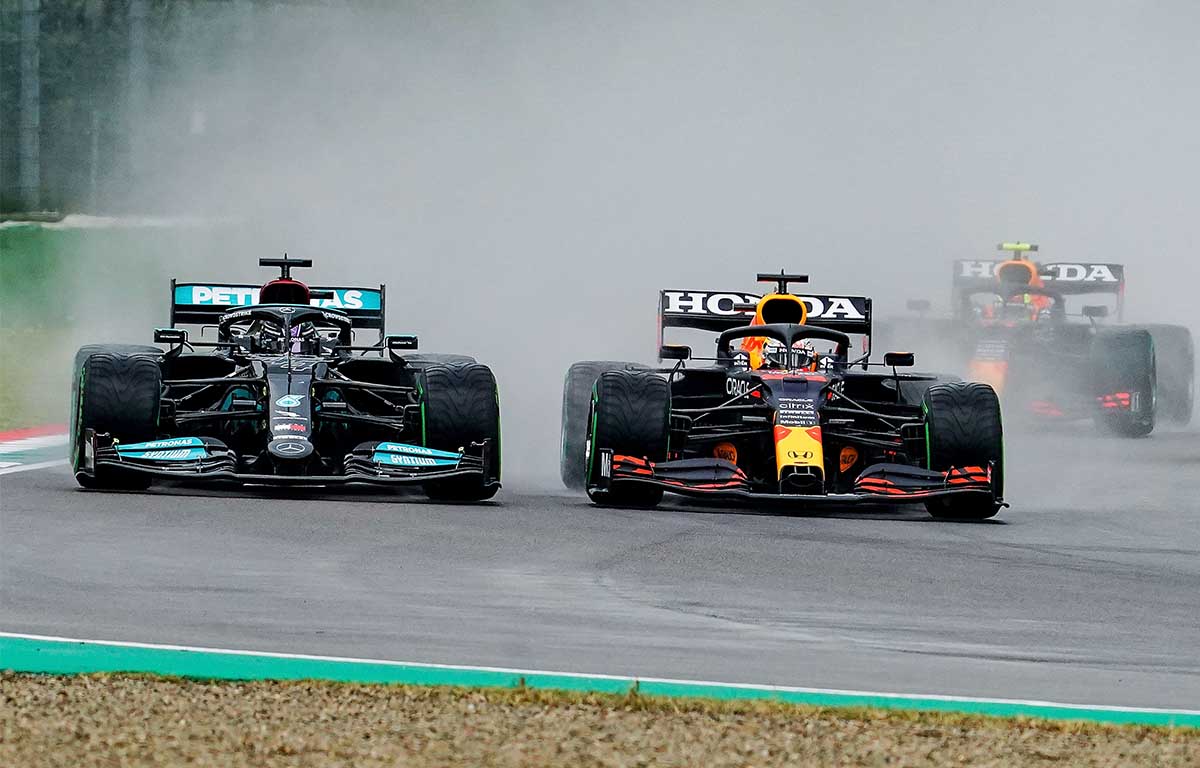 Check out all the latest Max Verstappen merchandise via the official Formula 1 store
Teams were struck with a dilemma given the wet weather conditions in Italy over how quickly they changed to the slicks once the rain had started to dry up on track, with most of the drivers starting on the intermediates.
It was Verstappen who chose to pit first, with Hamilton and Mercedes choosing to do so on the next lap, and the W12 came out behind the eventual race leader at a crucial part of the grand prix.
From that point on, there were not really many obstacles for Verstappen to overcome, other than a close call which so nearly resulted in a spin as he was trying to warm his tyres up following the red flag.
He added: "It was very challenging out there especially in the beginning. It was very hard to stay on track to be honest, very slippery, and then of course with the tyres degrading in the wet.
"And then choosing the right moment to go on the slicks is never easy, so I think we managed everything well, then [I had] a little moment in my restart, but everything else went really well today so very happy with that."
Follow us on Twitter @Planet_F1 and like our Facebook page.