Max Verstappen pinpoints factor that led to his dominant Monza win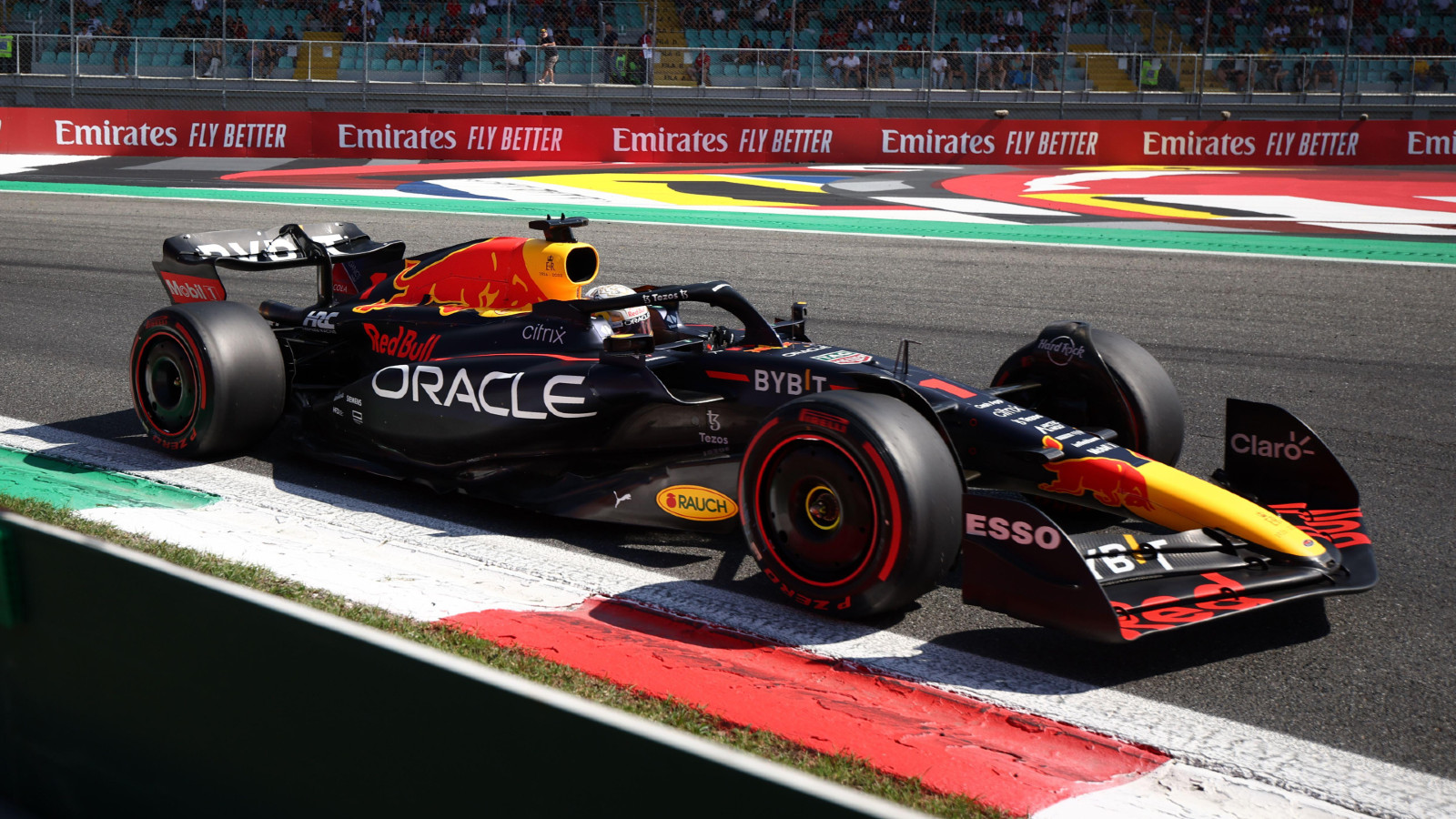 Red Bull's Max Verstappen believes his strong opening lap was what allowed him to romp to victory in the Italian Grand Prix.
Verstappen came home comfortably ahead of Ferrari's Charles Leclerc at Monza, leading the Monegasque across the finish line after a late Safety Car period had bunched up the field.
Verstappen had been set to win by over 15 seconds until the Safety Car intervention, having stuck steadfastly to a one-stop strategy as Leclerc was forced into a two-stopper due to pitting early under the Virtual Safety Car.
Having started from seventh place on the grid due to an engine change penalty, the reigning World Champion said his opening lap had been crucial in ensuring he was quickly on the back of Leclerc's car.
Verstappen cleared Lando Norris' McLaren almost immediately due to the British driver bogging down off the line, then despatched Fernando Alonso's Alpine through the first chicane.
Heading into Ascari, Verstappen eased past AlphaTauri's Pierre Gasly and heading along the main straight at the end of the first lap, outbraked McLaren's Daniel Ricciardo – which meant he was up to third place behind Leclerc and Mercedes' George Russell in just over a lap of racing.
"The start helped a lot," Verstappen beamed as he spoke to Sky F1 after taking his fifth consecutive win.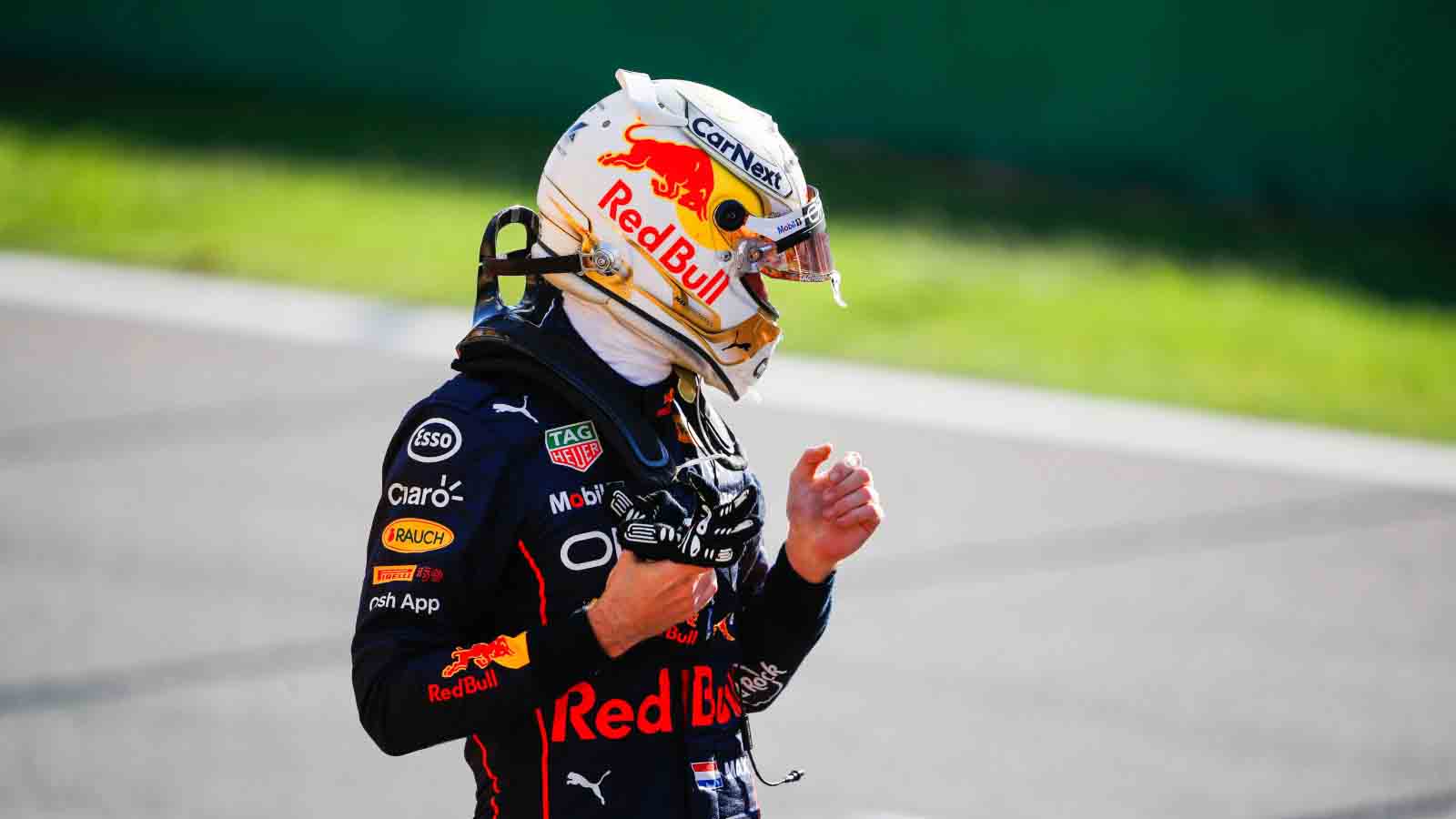 "I think it was Lando who had a poor start. From there onwards, we had a clean lap one.
"I had a clean chicane. Then I could quickly get back into my rhythm and I could clear the cars quite quickly in front of me to get into second.
"[The car] was really good on the tyres, really enjoyable to drive today, even though it was quite hot out there."
More downforce proves decisive for Max Verstappen
Red Bull had opted for a different set-up direction with Verstappen's RB18, giving him a smidge more downforce than they would have used if single lap pace had been the be-all and end-all.
"We had better pace, we really set up the car for the race," Verstappen said. "Of course, you're still hoping it pays off and it did.
"We had a really great race. On every compound, we were quickest. The deg[radation] was very good. So we had a really good race car."
While Leclerc had stopped for fresh soft tyres towards the end, the Ferrari driver had only eased the gap down from 20 seconds to around 16 by the time of the Safety Car – a gap Verstappen was never worried about.
"We were controlling the gap at the end," he said. "Of course, towards the end the Safety Car came out."
Verstappen revealed that due to having fresh soft tyres in hand for the stop he made under the Safety Car, he was never concerned about a potential threat from Leclerc had the race resumed with a lap or two to go.
"Unfortunately, we didn't get a restart but overall we had a really good day," he said, just before climbing onto the famous Monza podium for the first time in his career.
"It took a bit of time to be on a great podium like this, but finally we won it."
Read More: FIA explain controversial Safety Car ending to Italian Grand Prix.