Max: Drive to Survive 'ruined after first season'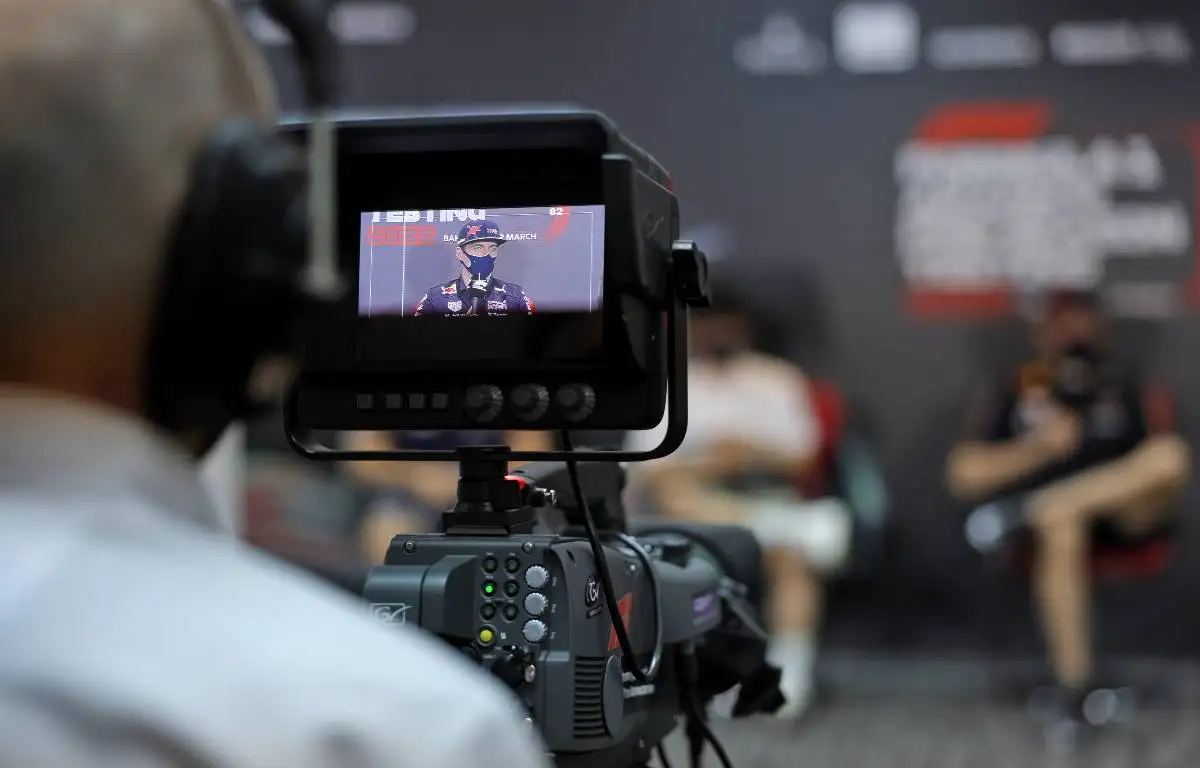 Max Verstappen is continuing his boycott of 'Drive to Survive' – and has no plans to end it any time soon.
The World Champion has not contributed any interviews to the latest season of the Netflix docuseries, which is being released today (Friday March 11).
That means no exclusive insight from the Dutchman into his tense, thrilling battle for the 2021 Drivers' title with Lewis Hamilton.
Verstappen's issue with 'Drive to Survive' is the way it is edited, having said last autumn he had a problem with the "fake rivalries" created which "don't really exist".
The series is set to continue by covering a fifth campaign in 2022, but again there will be no input from Verstappen barring a big change of heart between now and the end of the season.
Drive to Survive | Season 4 drops on Friday 🍿 And we've got everything you need for the ultimate watch party 🎬⬇️

— Oracle Red Bull Racing (@redbullracing) March 10, 2022
"No, I won't change my mind," the Red Bull driver told Motorsport.com if he might reconsider his decision not to participate.
"I think that was already ruined after season one. I think I'm quite a down-to-earth guy and I just want it to be facts and don't hype it up.
"I understand, of course, it needs to be like that for Netflix. That's what every series on there as well, or documentary or whatever you call it – it's just not my thing.
"I'll probably watch it and see how over the top it is and just continue with my life. I'll probably watch some other documentaries on Netflix."
Verstappen had said previously he recognised the purpose of 'Drive to Survive' in regard to how it was helping to raise F1's profile in the United States particularly – to the point where the US could even be hosting three grands prix per season before long.
But he also expressed concerns about how his rivalry with Hamilton would be portrayed in the programmes about to be made available to Netflix subscribers.
In response to whether he expected his rivalry with Hamilton to be hammed up, Verstappen told the Associated Press last October: "Probably in the Netflix show we will be. One time we bumped into each other walking, so probably that will be in there.
"The problem is they will always position you in a way they want, so whatever you say they will try to make you look reckless or try to make you…whatever fits the story of the series.
"So I never really liked that. I prefer to just have a one-on-one interview with the person who would like to know me."
PlanetF1 Verdict
Max: Drive to Survive 'ruined after first season'
Max Verstappen believes that Drive to Survive was ruined after its first season.