Verstappen: Driver hecklers are 'not really F1 fans'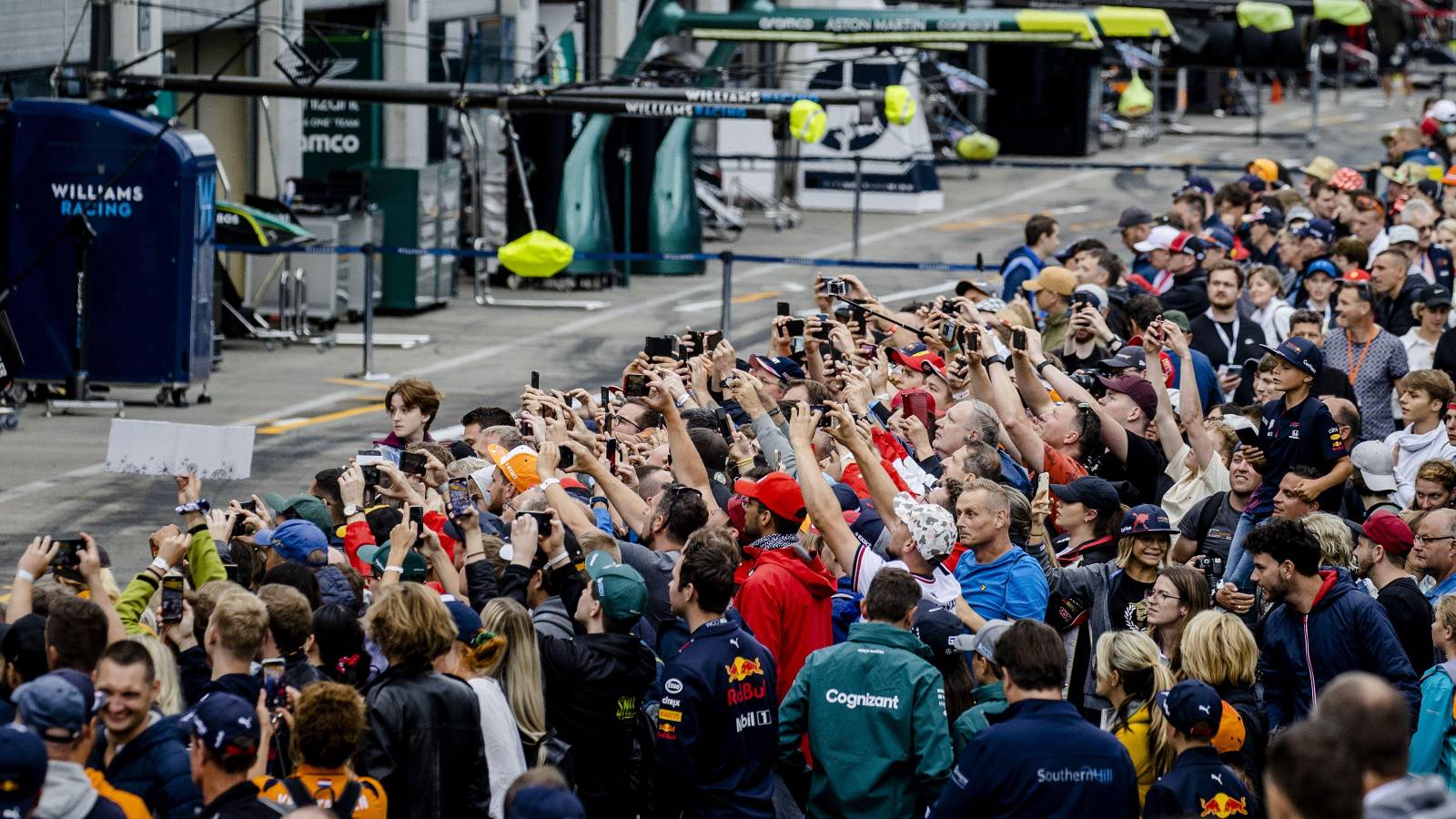 Max Verstappen says those who like to dish out abuse to Formula 1 drivers are not true fans of the sport.
In recent times there has been a worrying shift towards a more toxic atmosphere in some sections of the Formula 1 fanbase, this not only true on social media but increasingly present in the stands too.
The epic 2021 title rivalry between Verstappen and Lewis Hamilton led to boos for Hamilton from some Verstappen fans, particularly after their controversial Silverstone collision, while at the 2022 staging of the British Grand Prix, Verstappen was booed on multiple occasions.
Then in Austria, home turf for Verstappen's Red Bull team, cheers came from the Dutchman's fans when Hamilton crashed out of qualifying.
In reflection on those incidents, Hamilton's Mercedes team boss Toto Wolff said it is time to educate fans that such abuse aimed at drivers should not be happening.
And Verstappen believes if people are resorting to these actions, they must not truly appreciate and enjoy what Formula 1 is all about.
A sea of orange 🟠🙌@Max33Verstappen's fans certainly enjoyed his pole position on Friday 🤩#AustrianGP #F1 pic.twitter.com/crB4zvt2uz

— Formula 1 (@F1) July 9, 2022
"Those people are not really F1 fans," Verstappen told The Guardian.
"They cannot really enjoy what is actually happening right now, a lot of great drivers actually fighting against each other. They cannot appreciate that and it's a bit of a shame.
"How many times do you get to experience stuff like that? Such an intense rivalry or fights. These people are not lovers of the sport."
While Hamilton is trying to claw his way back into the conversation for victories, the Mercedes W13 starting to progress back towards that status, Verstappen's main rival for the 2022 title so far has been Charles Leclerc.
Verstappen and Leclerc were not always on the best of terms during their karting days, but when they have gone into battle on track in Formula 1 this season their duels have been fought cleanly, which was not always the case last season between Verstappen and Hamilton.
Nonetheless, Verstappen says he does not have a preference on who his main rival is, as achieving his goal is the main focus, in 2022 that being to become a two-time World Champion.
"I don't mind as long as I come out on top," he said. "That's the most important feeling. There are a lot of good drivers in F1 and when you are battling them it's a lot of fun.
"It's all about margins, how much you respect each other on track. I've known Charles for a long period of time, I've raced a lot more against him so I guess we understand each other a bit better."