Max Verstappen: Dutch GP was far from a straightforward win
Red Bull's Max Verstappen said the Dutch Grand Prix was a flurry of obstacles to be overcome as he came through to claim a home win.
Verstappen said his Dutch Grand Prix victory was anything but easy after he converted pole position into victory for the second consecutive season.
A fascinating strategy battle was developing at Zandvoort as Verstappen led the race ahead of Mercedes' Lewis Hamilton, with the Dutch driver slowly being caught by the seven-time former World Champion.
However, a VSC period triggered by the retirement of AlphaTauri's Yuki Tsunoda allowed Verstappen to pit with ease and come out in a comfortable lead ahead of Hamilton.
Another stop was to come shortly after that, due to another interruption when Valtteri Bottas broke down on the main straight and brought out the Safety Car.
Verstappen chose to relinquish track position and take on the soft tyres – a move mirrored by Mercedes, but only with George Russell.
Hamilton was not brought in, and that meant the Dutch driver had to overtake his 2021 title rival when the race resumed – something he achieved with ease when the Safety Car withdrew.
"It was not a straightforward race," he beamed as he spoke to media after the chequered flag.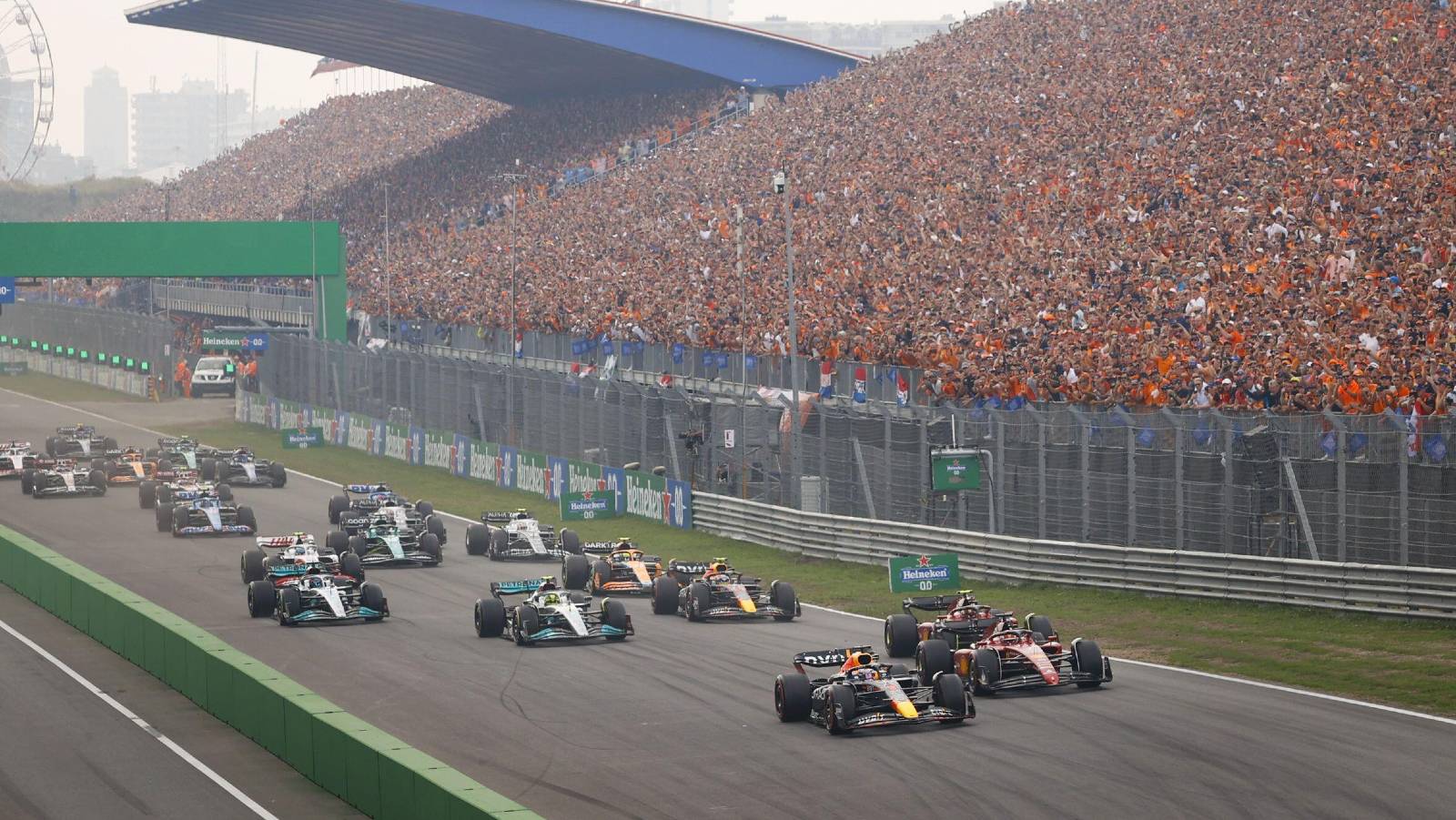 "We had to push the whole race. With the Virtual Safety Car, making the right calls, [there's] always a bit of a question mark, but it worked out really well – once we got back to the soft tyres, we had great pace again."
Verstappen thought the race was coming under control until the late Safety Car period added some extra drama and an extra challenge to overcome.
"Before that Safety Car, I thought it was okay to the end with the hard tyres even though we were a bit slow," he said.
"But then, of course, the Safety Car came out. I said I don't think we're gonna keep it up if we don't pit. So we went for the soft tyres.
"Then I dropped back to third, then George pitted as well. So I had a good run at the restart, we had a bit more top speed, so that helps to attack into Turn 1 and from there onwards we had really good balance in the car again."
Overtaking Hamilton along the main straight after judging the moment the Mercedes driver would resume racing speed after the Safety Car, Verstappen said the overtake was aided by the Red Bull's top-speed advantage.
"We timed it really well out of that last corner into the banking," he said.
"Then you could see the draft was quite strong. We got ahead so yeah, incredible to win again."