Red Bull's Sky boycott ends as Max Verstappen has 'drawn a line under it'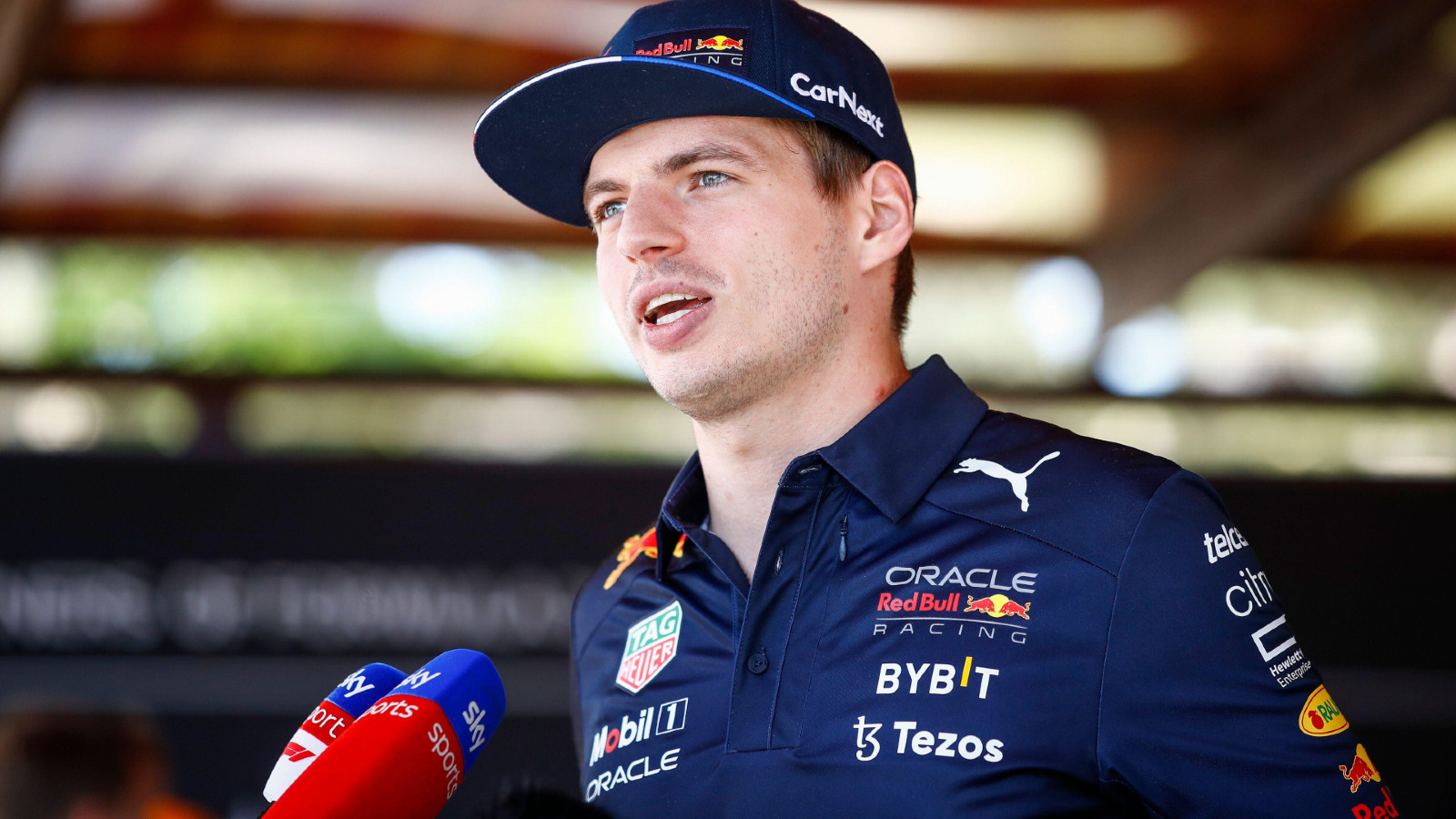 Max Verstappen has confirmed the dispute between Red Bull and Sky has ended, with the World Champion saying 'a line has been drawn' under the matter.
Red Bull's short-lived boycott of Sky Sports F1 has ended amicably, following efforts made by Sky to patch things up with the World Champions following a dispute that arose during the Mexico City Grand Prix.
During that weekend, Red Bull withdrew media privileges from Sky UK, as well as Sky Germany and Italy, following what team boss Christian Horner branded as 'unbalanced' and 'sensationalist' reporting.
The call from Red Bull to boycott Sky was after broadcaster Ted Kravitz made comments about how Lewis Hamilton was 'robbed' of the 2021 World Championship during the Abu Dhabi season finale – a comment that Red Bull and Max Verstappen took umbrage with.
"I think an accusation of championships being robbed is something that we don't feel is an impartial commentary," Horner commented at the time.
"That is, we don't feel, in any way fair or balanced.
"Max was very upset about it, and as a team, we support him fully. We were equally upset about it. As a team, we took the decision this weekend, I took the decision that we'll have a weekend off."
It led Verstappen to comment on the situation after claiming victory in Mexico that he felt he had been disrespected throughout the 2022 season.
"This year it's been a constant… yeah, kind of like daily being disrespectful, especially one particular person. And it's enough, I don't accept it.
"You can't live in the past. You just have to move on. You keep disrespecting me and, at one point, I'm not tolerating it anymore. That's why I decided to stop answering them."
Sky visit Red Bull's factory for peace negotiations
The boycott was expected to end in time for this weekend's Sao Paulo Grand Prix, with Red Bull's stance aimed at simply sending a message to Sky about their broadcasting choices.
Earlier this week, management staff from Sky F1 visited Red Bull's facilities in Milton Keynes with the purpose of conciliatory talks between the two sides.
All now appears to be well again between the two sides, as Verstappen fielded a question from Sky's David Croft during the pre-Sao Paulo Grand Prix press conference.
However, this didn't fully clear up whether Verstappen was back on speaking terms with the broadcaster, as the press conference is an open call to attending media, while the World Champion didn't give an exclusive pre-weekend interview to Kravitz as would be de rigeur.
But Verstappen has clarified the situation is now behind him and Red Bull, as he was asked in the press conference whether the dispute has ended.
"Yeah, we drew a line under it," he said. "So we just keep on going."
According to Dutch publication De Telegraaf, a public apology from Sky is not expected. Verstappen is expected to meet with Sky representatives for a private conversation and to air his opinion on how the broadcaster have handled coverage regarding him and the 2021 season.
Read more: Helmut Marko rubbishes Sergio Perez's claims RB18 was upgraded to suit Max Verstappen