'Spa not yet an option' for Max engine penalty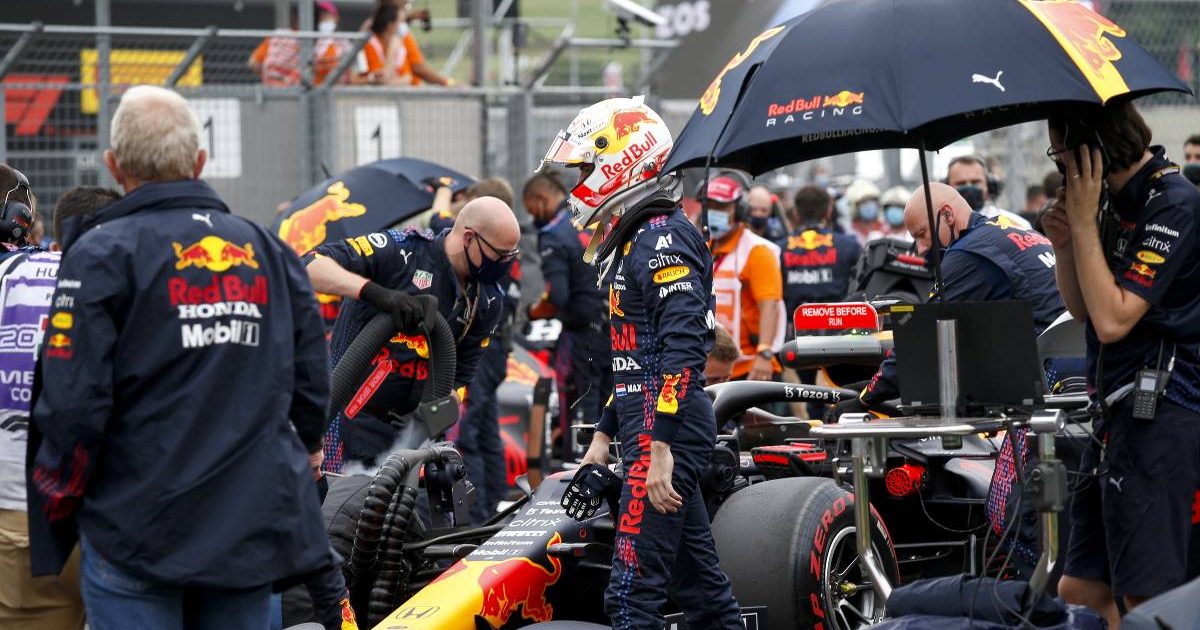 Helmut Marko has played down the prospect of Max Verstappen using a fourth engine this season in the Belgian Grand Prix that would incur a grid penalty.
The Dutchman's hopes of wresting the World Championship from Lewis Hamilton have suffered a serious blow over the last two races, with his 33-point advantage turning into an eight-point deficit.
Drivers are limited to three engines for a season, with any more used on top of that quota resulting in a 10-place grid drop.
Verstappen's second Honda power unit was fitted for the French Grand Prix, but three races later at Silverstone it was damaged when he and Lewis Hamilton made contact at Copse, resulting in the Red Bull hurtling into the barrier at high speed.
Next time out in Hungary, the engine was found to be cracked after qualifying, so No 3 for the campaign was installed for the race – in which Verstappen finished only ninth after becoming caught up in a Valtteri Bottas-triggered melee at the first corner.
Now the only chance for Verstappen to avoid a championship-damaging grid penalty is if the Silverstone engine can be patched up.
Although Marko previously said Red Bull were "thinking about" taking the hit at the Belgian Grand Prix immediately after the summer break, he has now indicated that is less likely.
The same applies to Sergio Perez, who also sustained engine damage when taken out by Bottas at the Hungaroring.
Torquing Point - Mercedes and Red Bull fight for title
Finley Crebolder and Charlotte Lines from Planet F1's Torquing Point podcast discuss the fight for the Constructors Championship as just 12 points separate Mercedes and Red Bull going into the summer break.
"As it looks now, the engines of Verstappen and Perez can no longer be used," Red Bull advisor Marko told Motorsport Magazin. "In terms of the distance we still have to go, that means we probably have to use a fourth engine.
"Spa is not yet an option for taking the grid penalty for Verstappen. First, we want to wait and see if there are any possibilities with the engine."
If the engine is irreparable, thoughts would then turn to the best opportunity to take the penalty, bearing in mind the schedule for the second half of the season remains shrouded in some doubt due to the ongoing pandemic.
It would need to be at a venue where starting in the midfield would be as less detrimental as possible to Verstappen's title chances.
"We have to look at what the optimal circuit is to be able to catch up and where we can pay the penalty," added Marko. "I think America [United States Grand Prix] is pretty much fixed and so are the other important dates.
"But I still hope the calendar will be finalised soon so that we have some more information."