Max Verstappen held onto his P6 at the Turkish Grand Prix after the stewards found no conclusive evidence he had crossed the white line at the exit of the pit lane.
Putting in the laps at a slippery Istanbul Park in the wet on Sunday, the stewards announced that Verstappen was under investigation for cutting the white line.
The infringement comes with a five-second penalty.
But while the investigation was confirmed mid-race, the stewards said they would only look into it after the grand prix.
They did just that, reviewing several camera angles before announcing that there was no conclusive evidence that he had cut the line.
"Having reviewed video evidence from a wide variety of cameras and angles at the highest resolutions available, the stewards are unable to find conclusive evidence that demonstrates beyond a reasonable doubt that any part of Car 33 crossed completely over the white line separating the pit exit from the track," read the stewards' report.
Get your hands on the official Red Bull 2020 collection via the Formula 1 store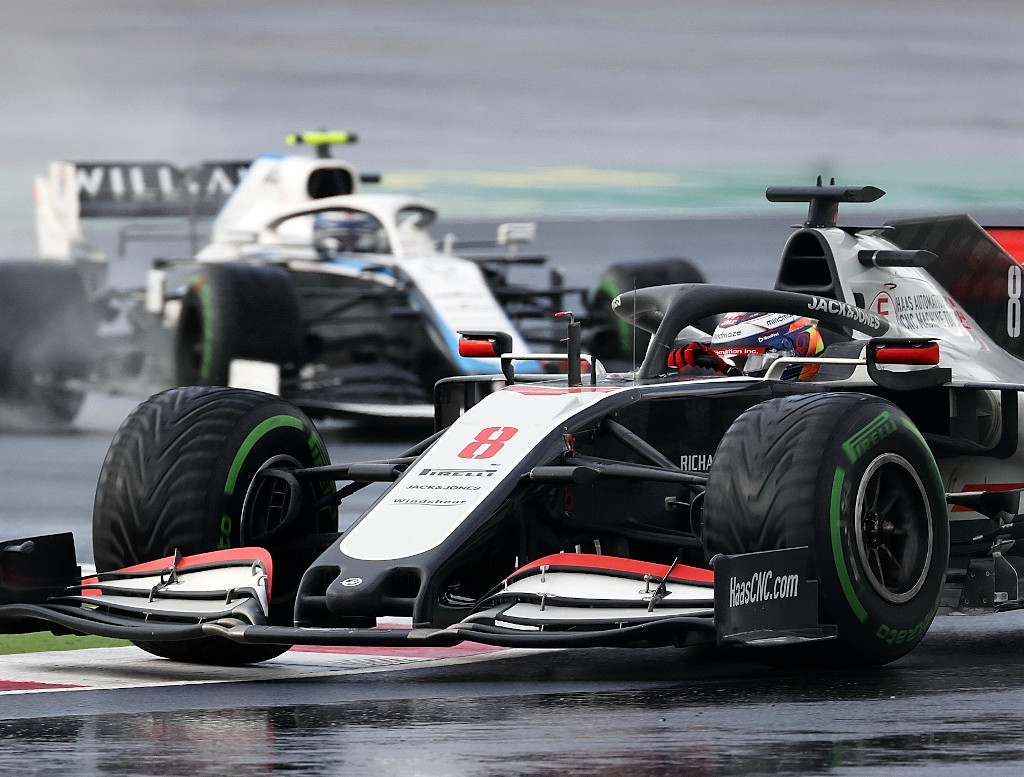 Williams rookie Nicholas Latifi also found himself in the stewards' office after the race for an incident with Romain Grosjean.
Passed by Grosjean, Latifi understeered into the Haas, pitching both cars into a spin.
The stewards issued a reprimand.
They said: "Car 6 [Latifi] received the blue flag notification and was notified that Car 3 [Ricciardo] and Car 8 [Grosjean] were behind him and approaching as he exited Turn 8.
"Approaching Turn 9, he pulled to the left expecting both cars to go by. Car 3 made the pass prior to the apex of the corner, but as Car 6 approached the apex with a very slippery section of track in front of him, Car 8 had to turn for the apex in order to make the corner on the outside.
"Car 6 understeered on the slippery surface and contacted Car 8. Car 6 was at fault, but his actions were mitigated by the very challenging track conditions in that corner; hence only a reprimand is given."
Follow us on Twitter @Planet_F1 and like our Facebook page.