'Max has made Formula 1 a Dutch national sport'
Frits van Amersfoort, who was Max Verstappen's boss in F3, has credited the World Champion for making Formula 1 a "national sport" in the Netherlands.
Verstappen and Lewis Hamilton delivered an all-time classic battle over the Drivers' Championship in 2021, with Verstappen coming out on top thanks to a last-lap overtake on Hamilton in Abu Dhabi, thus snatching the title.
Verstappen became the first Dutch driver in Formula 1 history to be crowned World Champion, but through the years preceding that success he built up a loyal army of Dutch fans who brought the colour orange to grands prix across the globe in support of their driver.
Van Amersfoort, team boss of his self-named outfit with which Verstappen competed in Formula 3, says his compatriot has transformed Formula 1 into a sport that is followed throughout the nation.
"Verstappen has made Formula 1 a kind of national sport. That is really incredible," he told RacingNews365.com.
"People who never watched F1, they now all watch F1 and that is purely because of Max."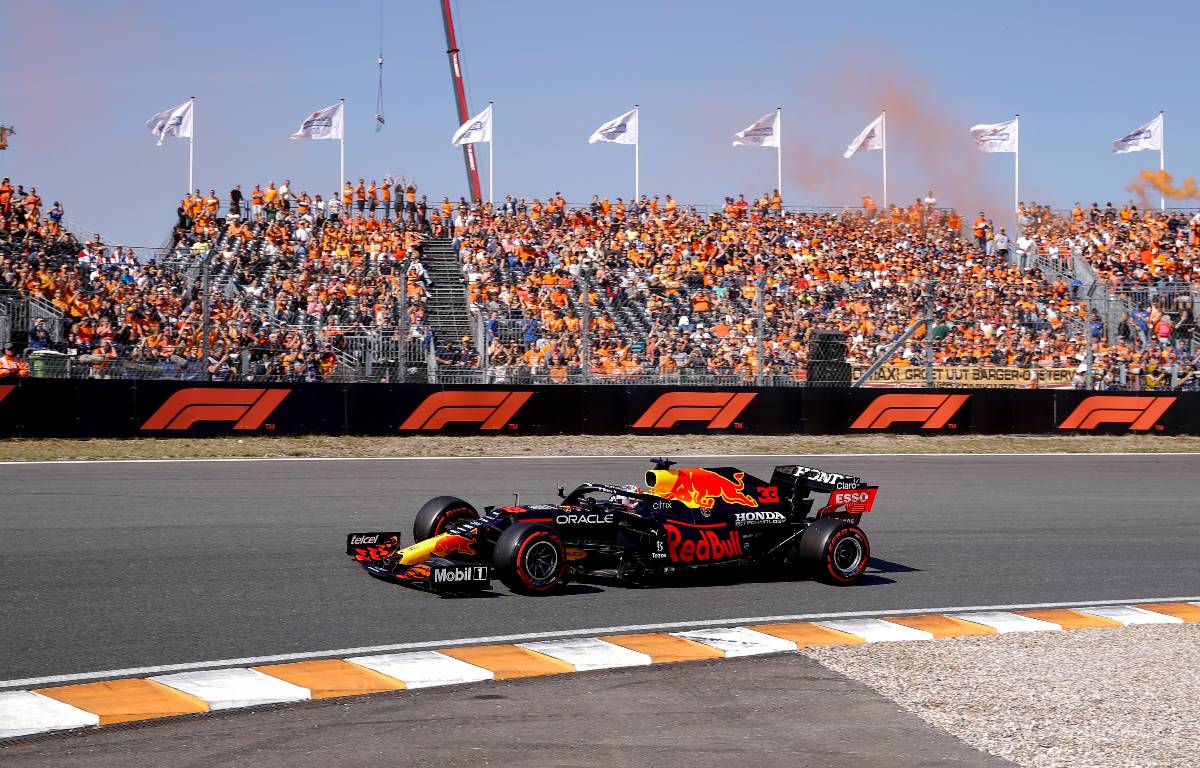 There were several major flashpoints in the on-track rivalry between Verstappen and Hamilton in 2021, most notably their collisions at the British and Italian GPs.
Aside from those though, Verstappen took the role of aggressor on track more commonly when battling with Hamilton, who appeared to think more tactically about when to get his elbows out and when it was better to concede the position.
Verstappen received criticism at times for taking the aggression too far, clashing with the race stewards on multiple occasions, but Van Amersfoort does not believe Verstappen's style should be frowned upon.
Instead, he believes it should be enjoyed.
"Lewis has been World Champion seven times. I have never worked with Lewis but I can imagine that, at the beginning of his career, he was also a bit wilder than now," said Van Amersfoort.
"Lewis is Lewis, and has become World Champion seven times and not eight times because [Verstappen] shoots through motorsport like a rocket. I think we should all just enjoy it immensely."
Verstappen will be back in 2022 to begin the defence of his title, choosing to race with the number '1' on his Red Bull RB18, which means his traditional '33' is on the shelf for at least one season.
Hamilton, meanwhile, is also set to continue with Mercedes, his team dropping a major hint via social media that he will not walk away following the controversial conclusion to the 2021 Abu Dhabi GP, as had been feared by some.
Max suffered painful leg cramp on final lap in Abu Dhabi
Max Verstappen suffered leg cramp in the final lap of the Abu Dhabi GP.