Max Verstappen has revealed that, after seeing Romain Grosjean's crash, he rang his family before the race got underway again.
The Bahrain Grand Prix was red-flagged on the first lap after Grosjean's horrific crash, in which his car pierced through the barriers and split in half, leading to a huge fire.
Remarkably, he emerged from it largely unscathed, but the images of the incident were hugely distressing nonetheless.
Verstappen has said that if he were a team principal, he'd sack any driver who said they didn't want to complete the race, but the crash did affect him enough for him to call his family during the stoppage.
"The Grosjean crash was fierce. I face-timed with my father and sister and had a chat and sent some messages," he said on his website.
"When the red flag was waved and we were still on our way to the pit lane, we saw the flames. That was the worst moment. At the time, I didn't know what had happened or whether he was out of the car yet.
"Once we got to the pit lane, we had seen on the screen that Grosjean had jumped out of the car. Then you know that it is fortunately relatively okay.
"Crashes do happen, which is of course not nice. This was a huge hit that you hope never happens."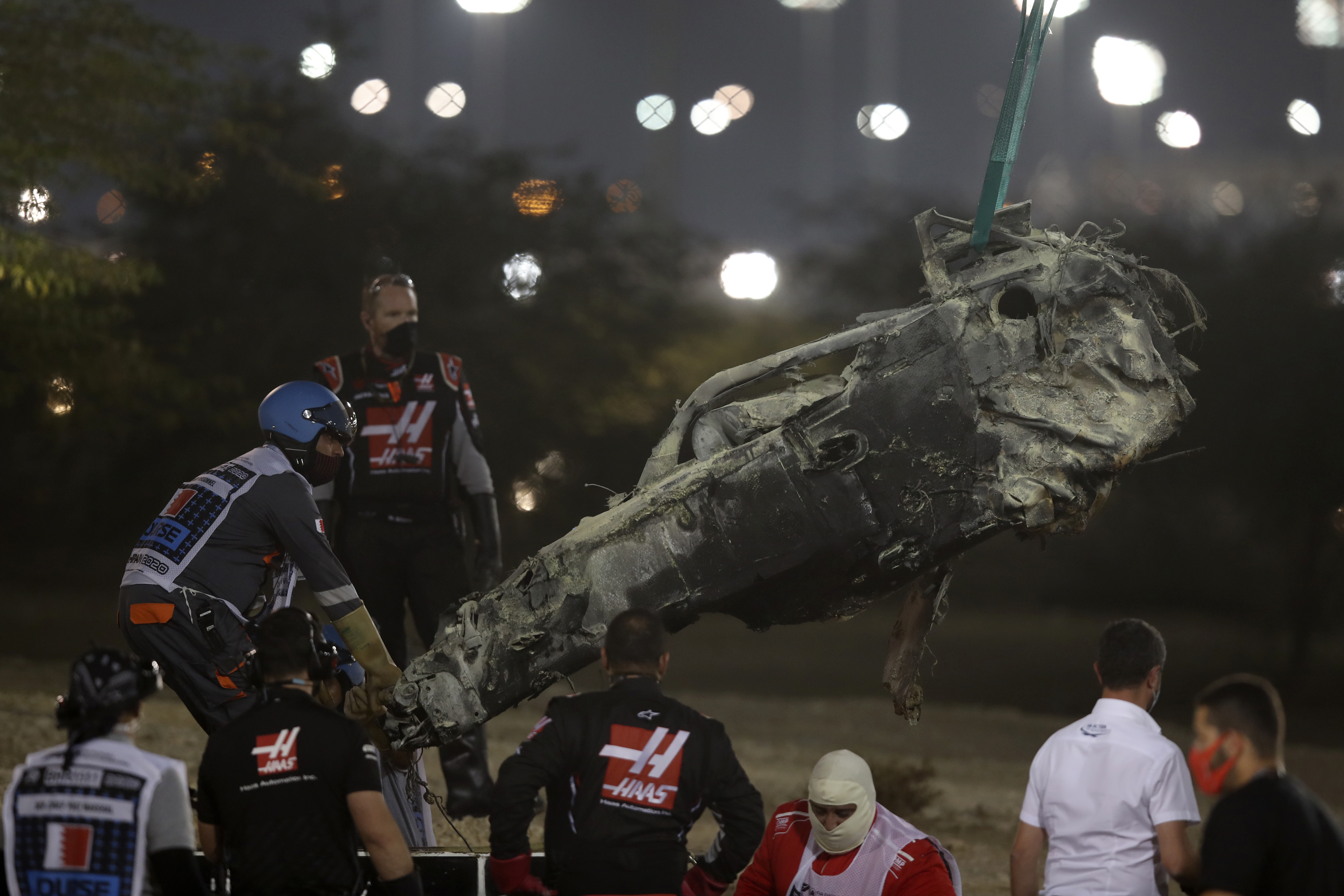 Get your hands on the official Red Bull 2020 collection via the Formula 1 store 
Grosjean's survival was largely due to the safety measures implemented by the sport, from the introduction of the halo to the medical staff on-site.
Verstappen wasn't a fan of the former when it was added to the cars, but is grateful for it now.
"When I saw the flames, that was pretty scary to watch but luckily of course he jumped out of the car himself and that was the most important. You can really see the safety, how much it has improved," the Dutchman said after the race.
"I think also the Halo today saved his life. In the beginning, when it came onto the cars I was quite critical about it, that it looked ugly but you can't say anything about the safety because today it definitely saved Romain, so very happy about that.
"Thoughts are with him and, of course, his family as well because they are watching in front of TV and that's never nice. So I hope that he will recover very soon and he will be back with us."
Follow us on Twitter @Planet_F1 and like our Facebook page.