Jos acted like a 'lunatic' to make Max drive faster
Jos Verstappen has revealed the lengths he went to in urging his son Max to up his qualifying pace as a youngster.
The 2021 World Champion was not really renowned for being an exceptional qualifier until his title-winning season, but now has 13 pole positions to his name in Formula 1 of which 10 were achieved during 2021.
The Dutchman's talent as a racer has never been in doubt since he arrived on the grid as a 17-year-old, but his father's story about qualifying dates back to the previous year, 2014, in F3.
"I even hung over the pit wall in Formula 3 to encourage him to go faster. I have to say, it helped," said Jos during an interview with his son's sponsor CarNext, quoted by the Dutch edition of GPFans.
"He saw me as a lunatic. Hanging over the pit wall. Luckily, he doesn't need that now. It's in him and he brings it out now. He knows how to qualify.
"At the beginning of his career in Formula 3, he had to search for that perfect lap. He has improved enormously in Formula 1. Now he is the man to beat on the track."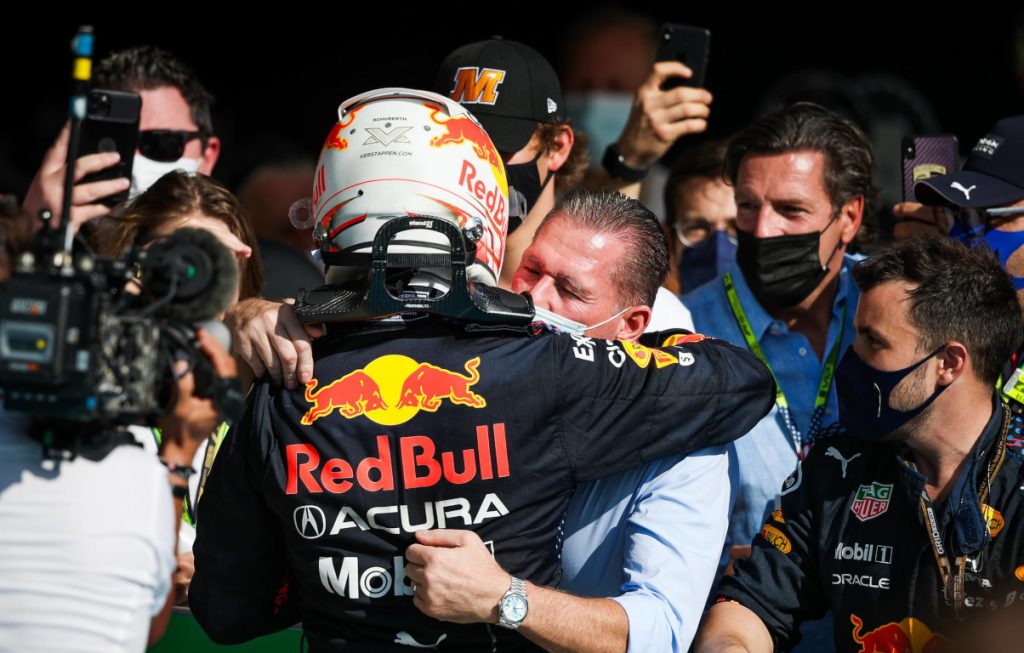 Sometimes, of course, Verstappen junior pushes a bit too hard for his own good and that was certainly the case at the penultimate grand prix of the 2021 campaign in Saudi Arabia.
Looking set to take pole position away from his title rival Lewis Hamilton by a sizeable margin on his final run, the 24-year-old overcooked it at the final corner of the Jeddah Corniche circuit and his Red Bull hit the wall.
However, he bounced back a week later in Abu Dhabi to ensure he started at the front and despite surrendering the lead to Hamilton off the start line, and even though he was on a softer tyre compound, ultimately it was Verstappen who took the chequered flag and also the championship amid some controversial decisions from Race Control.
"I think that was one of Max's best laps of the year," said Red Bull team principal Christian Horner about Verstappen taking pole at Yas Marina.
"The tow (from team-mate Sergio Perez) – even on the following lap that we got him to back off on, he matched the time – the tow was probably worth a tenth or two, not half a second.
"His last sector, when you look at the level of downforce he's got on, is absolutely insane."
We've not seen the best of Verstappen yet
Helmut Marko believes that we haven't seen the best of Max Verstappen yet.