Max on his 'really good friendship' with Alonso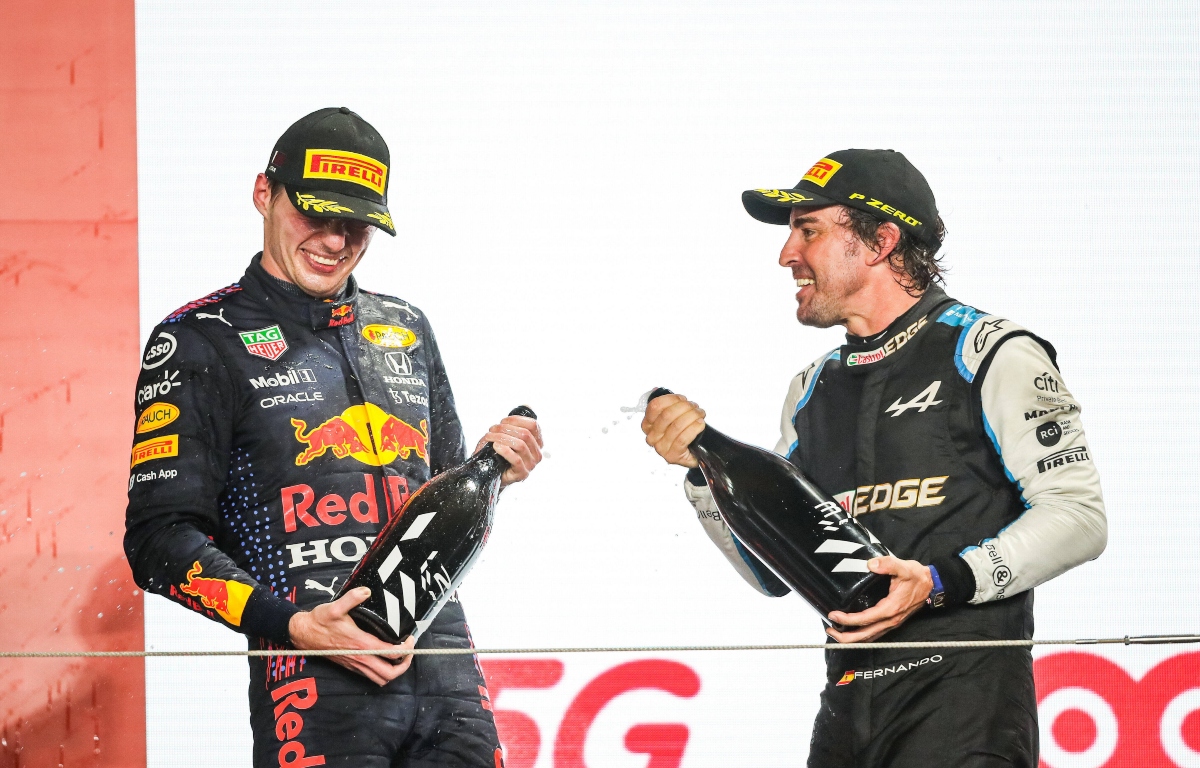 Max Verstappen says he has a "really good friendship" with Fernando Alonso and that it's "really nice" to talk to him.
The Spaniard has often spoken positively of the Red Bull driver, praising his style and admitting that he'd rather see the Dutchman than Lewis Hamilton win the 2021 title.
Verstappen has been complementary towards the Alpine man too, sharing memories of watching him race growing up, and he says the two of them have become good friends.
"At the moment, I have a really good friendship with Fernando because already, when I was still in go karting, I really liked his style," the 24-year-old said in an interview on the CarNext YouTube channel.
"He's also 'never give up' and a real fighter. Of course unfortunately now in the last few years he hasn't been able to do that at the front, just because he doesn't have the car.
"But I like his attitude. He's really on fire. And also his drive and motivation at his age, to still be there in Formula 1, wanting to be there for a longer time, and he always wants to win.
"He always wants to do the best [he can]. For me, that's really nice to see."
alonso saying verstappen winning the title is justice 😎 pic.twitter.com/QGNu83iPvD

— CheeseRTG 🇲🇾 (@Anto_Szn) December 13, 2021
The two have raced on the same grid in four seasons since Verstappen joined the sport in 2015, but for the vast majority of that time, he was fighting at the front of the field while Alonso was in the midfield pack at best.
Given that, they've rarely battled one another track, thus making it easier for such a friendship to be maintained between them.
Verstappen admits things will be different if the 40-year-old is given the machinery to fight him for wins or titles next season or beyond but nevertheless hopes the Alpine driver can do as he feels he deserves it.
"Of course, then it's a different story," he said.
"But we will still be respecting each other a lot, but I would like to see him back at the front, you know. He really deserves it and of course he's a two-time World Champion.
"But like I said, it's also really nice just to talk to him and see how he thinks about situations."
Verstappen and Alonso the best of friends, for now
Max Verstappen and Fernando Alonso seem to be the best of friends, but if the Spaniard gets his way, that won't last.