Max Verstappen fears being swamped by Ferrari and Aston Martin on current pace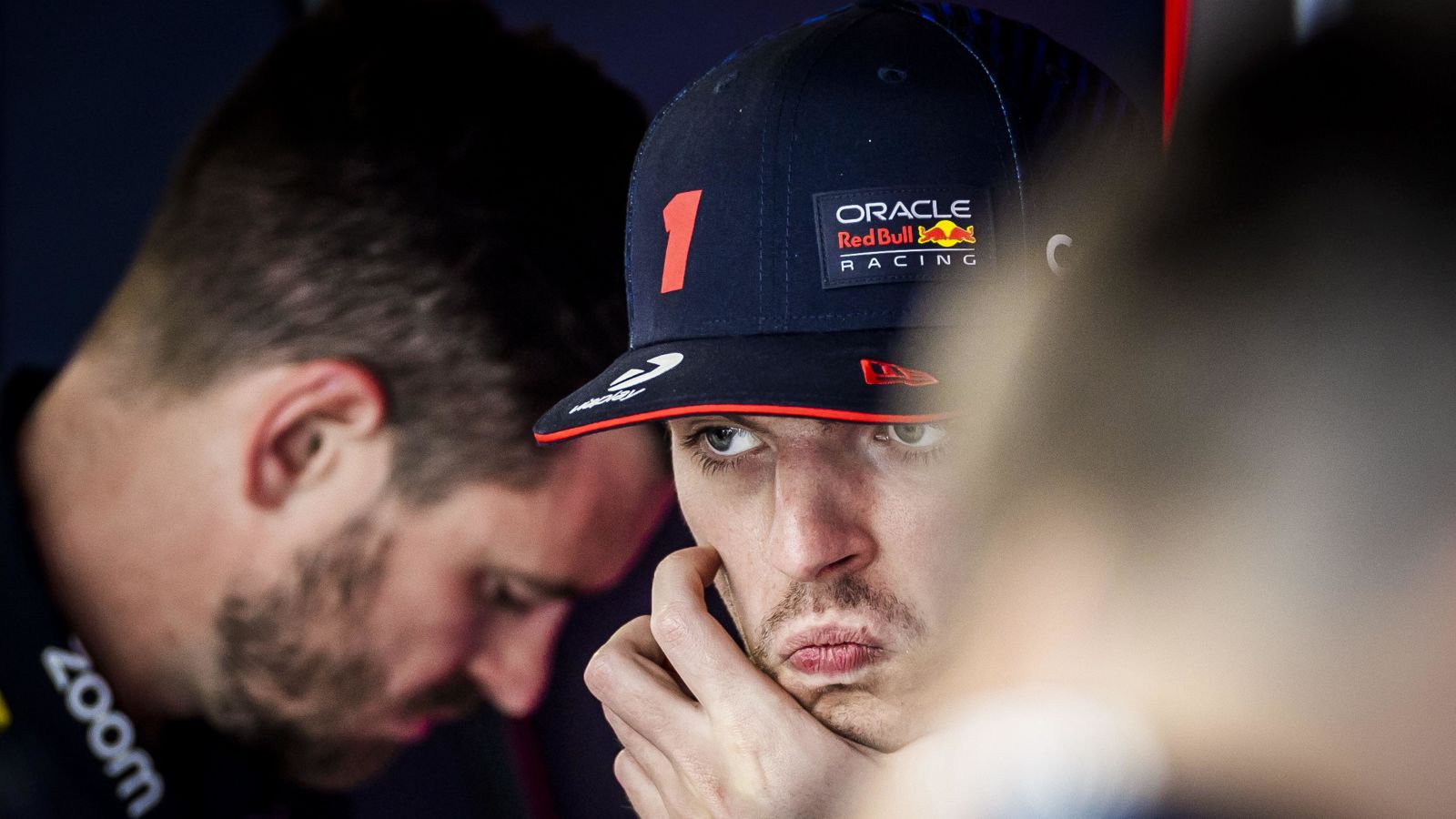 Max Verstappen may have ended Friday practice on top in Monaco, but when the limits are tested come qualifying, he says Red Bull need more to see off Ferrari and Aston Martin.
It was far from a smooth opening practice session for Verstappen around the streets of Monte Carlo, the Red Bull driver complaining of a clutch problem early on, followed by bottoming in the RB19 which progressed to "severe".
But having been unhappy with the ride of his challenger, FP2 saw Verstappen return to his zone as he topped the session with a best time of a 1:12.462, though there was little separating him and the Ferrari pair.
Charles Leclerc would end the session only 0.065 seconds adrift, while Sainz was only a tenth behind, and also lost the chance at attempting to go faster having got the Swimming Pool chicane all wrong, sending him into the wall.
Normally the fine margins at this stage would not be too concerning for Red Bull, as when they truly turn the engines up for qualifying and the race and push the boundaries, this is where all other challengers have been left powerless to stop them so far in F1 2023.
Monaco is different though, this a unique, tight and technical venue where Red Bull advisor Helmut Marko has said the strengths of the RB19 cannot be fully exploited, and indeed Verstappen says Red Bull must find "a bit more" if they want to maintain that buffer over Ferrari.
"FP1 was quite tricky, I was not really happy with the ride of the car over the kerbs and the bumps and I think FP2 was already a lot better, the car was a lot more competitive," he told reporters.
"But compared to Ferrari especially, I think we were still a bit lacking on like general ride of the car, so how it handles the kerbs, the bumps, the drops in camber.
"So that's still something we need to work on for tomorrow because you can see they are very, very close and knowing that once you go on to the limit in qualifying, we need a bit more to stay ahead of them."
PlanetF1.com recommends
Monaco GP FP2: Max Verstappen tops tight session, Carlos Sainz crashes out
Max Verstappen shuts down Ted Kravitz after Lewis Hamilton to Red Bull question
After Ferrari, Aston Martin's Fernando Alonso was the next-closest challenger, two-tenths down on Verstappen.
And the Drivers' Championship leader believes his theory on Ferrari applies to Aston Martin too.
"They're close as well," he declared, "so we definitely need to build a little bit more of a buffer if we want to be ahead of them tomorrow."
Verstappen will be looking to extend his advantage over team-mate and seemingly only title challenger Sergio Perez this weekend, his lead currently standing at 14 points.