'Verstappen brought a knife to gunfight with Ferrari'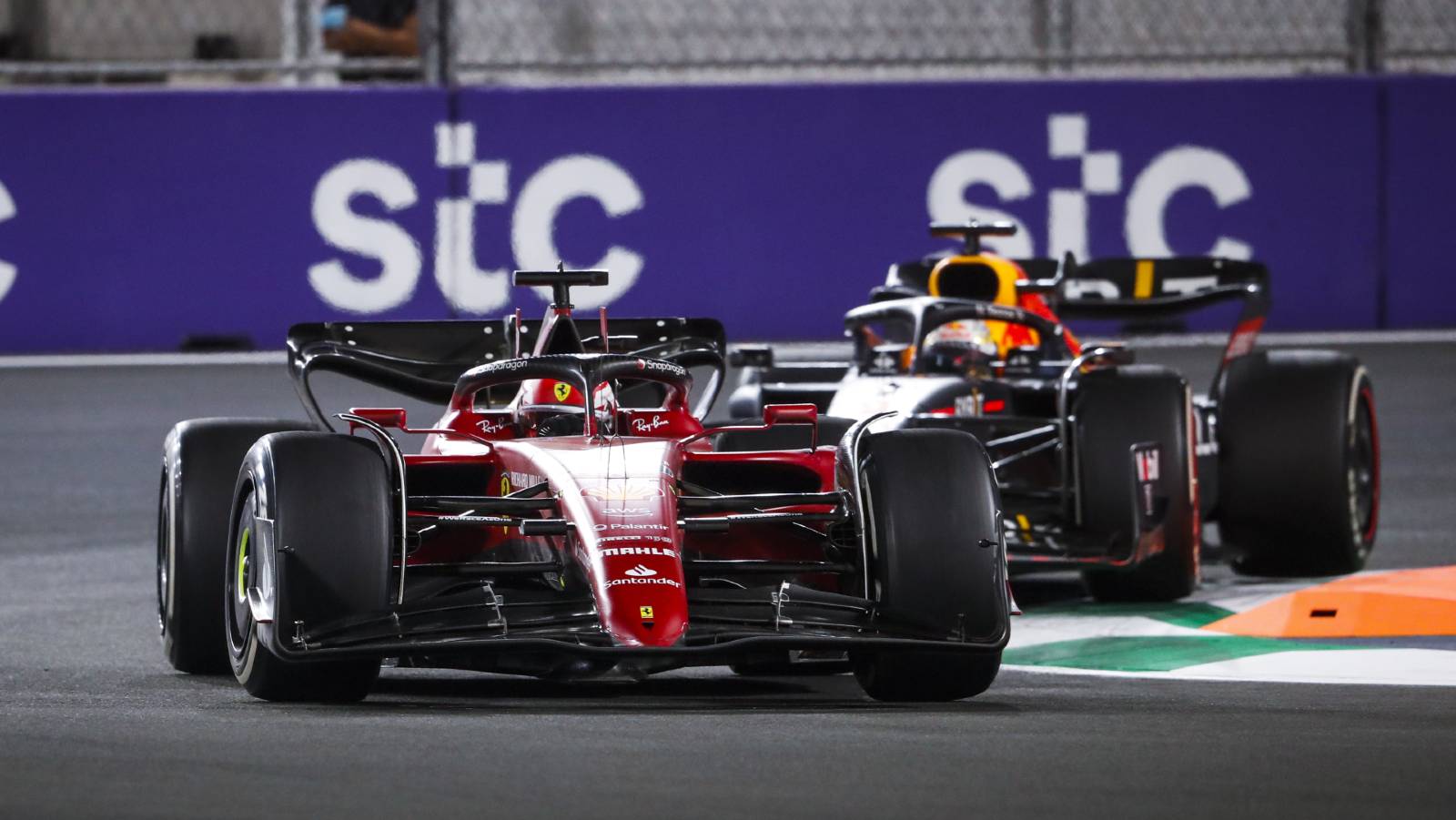 Red Bull's early-season scrap with Ferrari has been likened to bringing a knife to a gunfight by F1 pundit Tom Coronel.
Ferrari were fastest out of the blocks from the very start of unofficial and official testing, barely a timesheet having gone by in which either Charles Leclerc or Carlos Sainz did not feature in the top two.
While Red Bull have been anything but shabby, they have had to play catch-up to an extent against the Scuderia after being second best in Bahrain even before Verstappen and Sergio Perez were forced to retire late on with similar fuel pump problems.
But the reigning Drivers' World Champion got the first win of his title defence on the board when he got the better of a thrilling duel with Leclerc in Saudi Arabia.
However, going forward things look more promising for Red Bull because from the Emilia Romagna Grand Prix at Imola on April 24 and thereafter, the RB18B is expected to be 8kg lighter – and thus potentially faster.
Let the battles continue ⚔️#essereFerrari 🔴 pic.twitter.com/ZWPBm2yKAn

— Scuderia Ferrari (@ScuderiaFerrari) April 5, 2022
"As far as I can see, the Ferrari has been the better car up to now," Dutch racing driver Coronel told AD.nl.
"Max fought with a knife, Leclerc with a gun. Now they both have a gun. I knew they (Red Bull) had a handicap, but that is now solved as it should be. That is very good news. Max can now go into battle."
Coronel expanded on how carrying extra weight can impact the performance of a car.
"Weight is everything," added the 50-year-old, a veteran of over 1,000 races who was pipped to an Arrows Formula 1 seat in 2000 by Verstappen's father, Jos, and Pedro de la Rosa.
"With less weight, you can brake easier and accelerate more easily. You can see how big the difference in lap times is when the cars drive with a half-full fuel tank compared to a full one.
"I have heard from a very reliable source that they (Red Bull) have solved a good 75% of the problem in recent weeks.
"Around seven kilos has been removed from the car. I understand they have made the floor lighter and many other components a little lighter.
"With us in the touring car class, 10kg less weight means you are 0.1sec faster on a lap. Formula 1 cars are a lot lighter, so I calculate the effect is twice as big.
"If the Red Bull is now 0.2secs per lap faster, that would have made him (Verstappen) 10 seconds faster in Saudi Arabia over 50 laps, added together. That's how you have to calculate it and then the difference is very big."
'Verstappen brought a knife to a gunfight with Ferrari'
Ferrari are slightly ahead of Red Bull right now, but from the weekend of the Imola GP, Max Verstappen will have a car more ready to power past Charles Leclerc.